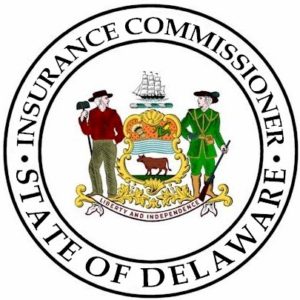 Less than 10 days from now, the state of Delaware will allow insurers to appraise auto damage using only images, a move which may provide customers — and insurers — more convenience but lead to missed damage and undercompensated policyholders.
Democratic Insurance Commissioner Karen Stewart on Sunday announced in the state Register of Regulations that the new version of Regulation 602 would take effect with 10 days.
The new rule replaces a Delaware Code rule that "No appraiser shall secure or use repair estimates that have been obtained by the use of photographs, telephone calls or in any manner other than a personal inspection."
Within a few days, the Code will state:
An appraiser may prepare an appraisal or a repair estimate on a motor vehicle that has been damaged as a result of a covered loss either from the appraiser's personal inspection of the vehicle or from photographs, videos, or electronically transmitted digital imagery of the motor vehicle; provided, however, that no insurer may require an owner of a motor vehicle to submit photographs, videos, or electronically transmitted digital imagery as a condition of an appraisal. If the owner of a motor vehicle is not satisfied with an appraisal based upon photographs, videos, or electronically transmitted digital imagery of the motor vehicle, the owner of the motor vehicle may require an insurer to obtain an appraisal based on a personal inspection.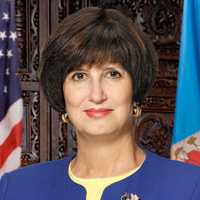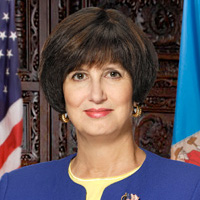 The regulation first proposed in January even lacked the provision for the owner to request a physical appraisal in the case of a dispute. However, the Delaware DOI amended it in February to include what an Insurance Department spokesman called "a fallback position."
That appeared to be the only concession given those in favor of preserving physical appraisals, despite a March 31 plea by the Society of Collision Repair Specialists to drop the changes.
"The Department has received and considered additional comments, favorable and otherwise, that were submitted regarding the proposed regulation as modified," Stewart wrote in the Sunday Register.  "The Department has determined that no further modifications will be made to the proposed regulation."
Other commentators on one or both versions of the regulation included representatives from the American Insurance Association, Allstate, AudaExplore, AAA affiliate CSAA, Nationwide, the Property Casualty Insurers Association of America, State Farm and the Washington Metropolitan Auto Body Association.
"We have concern over the complications that would arise from the regulation, specifically the quality of settlements that will result from photo-based appraisals," Executive Director Aaron Schulenburg, a Delaware resident, wrote March 31 in a rare state-level stance by the national organization. "While the proposed amendment allows for the consumer to request a physical inspection of their property, it fails to account that consumers are generally unfamiliar with the damage evaluation process and what would represent a fair or comprehensive damage analysis. Further, physical inspections allow for consumers to be notified if the damage incurred inhibits the safety of their vehicle or impacts vehicle functionality."
During a January hearing in Pennsylvania over what would prove a similar measure, Crawford's Auto Center owner Steve Behrndt and Mark Vettori, president of Hunt Collision Services, presented two instances where image-derived estimates missed a few thousand dollars in hidden damage to a vehicle.
"I'm looking at some very poorly repaired cars, very unsafe cars," Auto Claims Solutions independent appraiser Charles Barrone also told Pennsylvania senators. "This is something that I deal with every day. Now, if the appraisal is not done by a qualified body shop and they are (going) to these automated systems … they will short-sheet these people."
Short-sheeted appraisals are underwritten, missing hidden and interior damage, Barrone said. "These things would just be never seen," he said.
More people are filing claims but opting not to have repairs done, he said.
"They deserve the same settlement" as those who went through the full appraisal and shop process and had damage precisely documented and supplemented, he said.
Similar conclusions had been reached by officials in another Northeast state, which reversed a Massachusetts photo-appraisal position after 14 months, Schulenburg wrote.
"In 2015, the Massachusetts Auto Damage Appraiser Licensing Board reversed their decision of Advisory Ruling 2014-01 which allowed licensed appraisers to use photos and videos instead of a physical inspection during the estimating process," he wrote. "The 2015 decision … was based on concerns that the process could result in inaccurate appraisals and provided a way around the Massachusetts requirement that vehicles with at least $1,500 in damage were personally inspected by an appraiser."
Massachusetts shop owner Rick Starbard, a member of the ADALB, discussed Massachusetts' reversal in a March 18 Auto Body Repair Network article, telling the magazine he'd heard of numerous situations where appraisals based on photos came in far under the real amount.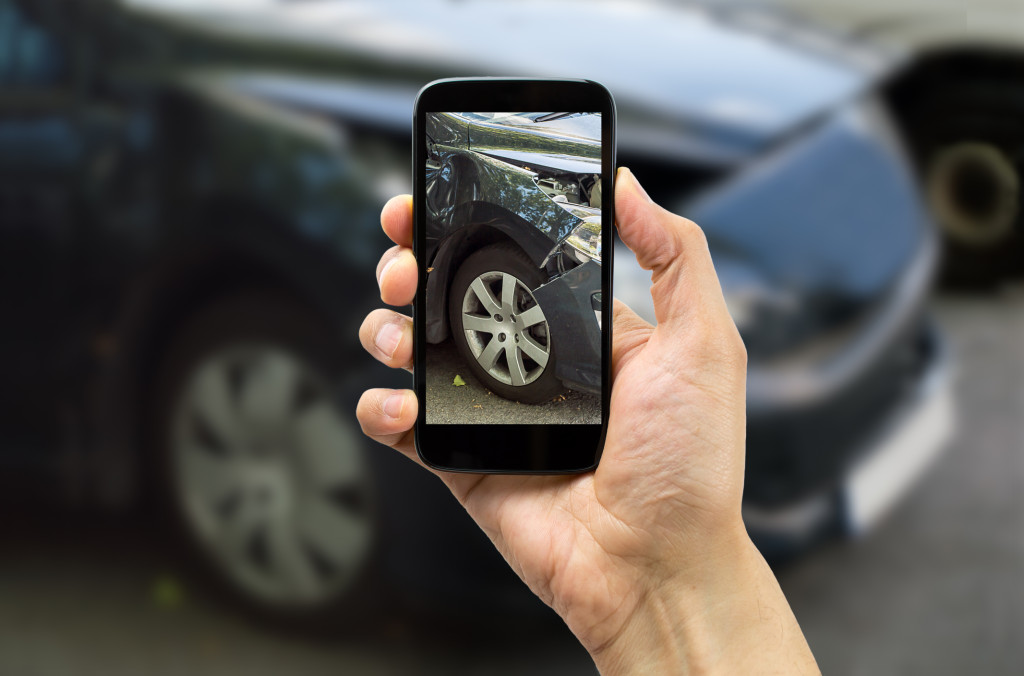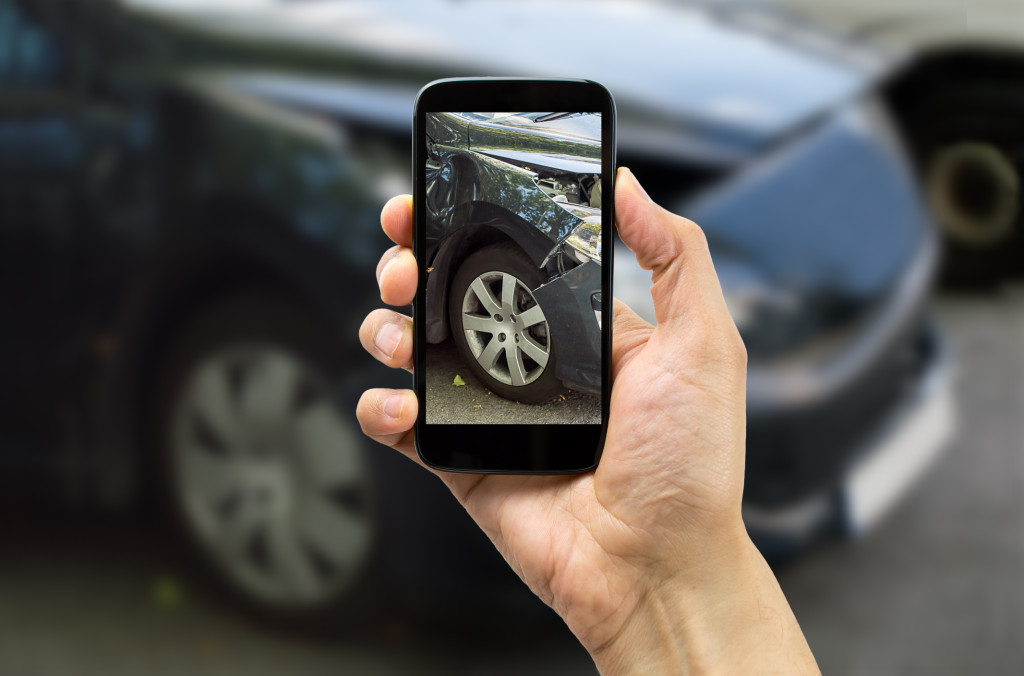 Energy management
Photo-only appraisals might underestimate damage in these situations for one of two reasons.
The first is just business: Insurers have an incentive to pay as little as possible in claims. If a crash doesn't "look that bad," human nature would imply some appraisers aren't going to probe deeper and see if there's something else that'll raise the severity and claim cycle time numbers they hand their boss.
The second is just ignorance: Body shop estimators might be unaware of how modern vehicles manage crash energy, and so some insurance appraiser counterparts likely lack that knowledge too.
Shop estimators only often "just look at the point of impact," European Motor Car Works owner Kye Yeung told the Society of Collision Repair Specialists open board meeting last month. (See presentation here.) But that's incorrect, he said.
A vehicle hit in the left front can actually transmit energy to the right rear, resulting in damage even if the rear exterior looks fine. (One subtle clue can be panel gaps larger than factory tolerances.) Without doing 3D measuring — an easy enough task in a shop — you'll miss it, according to Yeung.
To demonstrate this, Yeung highlighed video of the next-generation, aluminum, unibody 2017 Audi Q7, which smoked the IIHS' crash tests and earned a Top Safety Pick+.
Pay close attention to the roof and other areas away from the front of the Q7 during the small-overlap crash test to see the movement of the crash energy. Yeung noted the right rear quarter panel takes energy from a left front impact.
And for another interesting batch, watch both how the cab fares and the energy moving through the rear of these tests of the 2001, 2011, and 2016 F-150 model years.
Insurance Institute for Highway Safety: footage of 2001 F-150 moderate-overlap crash test:
National Highway Transportation Safety Administration footage of the 2011 F-150 SuperCrew, edited by CrashNet1:
IIHS footage of an 2016 aluminum F-150 moderate-overlap crash test.
So it's important not to focus solely on how one technology advance — the ease and ubiquity of high-quality smartphone digital photography — can benefit drivers without considering what else — vehicle safety engineering — is also evolving rapidly.
Factor in all the sensors and gizmos which could need calibration or be affected by the energy as well, and a customer's desire to save time and use their phone might in some cases be a shortsighted move for both their car and their wallet.
More information:
Delaware Register of Regulations photo-appraisal order
Delaware Register of Regulations, May 1, 2016
"The Importance of Understanding How Energy Moves in a Vehicle that is Involved in an Accident."
Society of Collision Repair Specialists Education Committee, April 19, 2016
Images:
The seal of the Delaware insurance commissioner's office. (Provided by Delaware Department of Insurance)
Delaware Democratic Insurance Commissioner Karen Stewart. (Provided by Delaware Department of Insurance)
Taking a photo of vehicle damage. (Manuel Faba Ortega/iStock/Thinkstock)
Share This: