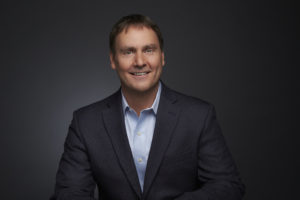 ABRA announced Monday that CEO Duane Rouse will leave his leadership role for a job as vice chairman of the company board.
The company has launched a search for a new CEO, and Rouse will stay in the role until the new boss is found.
"As I prepare to step back from day-to-day operations and move into my new role, I want to thank our more than 5,000 employees who have been the secret to our success in growing into a leading national damaged vehicle repair company," Rouse said in a statement. "I am confident that under the leadership of a new CEO, supported by our current best-in-the-business executive team, ABRA will continue as a reliable partner for insurers while maintaining rapid and profitable growth."
Rouse was named CEO in 2011. He joined the company as chief financial officer in 1996 and was elevated from vice president to executive vice president in 2008 and to president in March 2011. Hear Rouse talk about ABRA in this August 2011 video:
"During his 20 year tenure—and particularly in his 5 years as CEO—Duane not only helped aggressively grow the company through both strategic acquisitions and internal initiatives, but also built a wonderful organization and business," ABRA board Chairman Erik Ragatz and managing director of ABRA majority owner Hellman & Friedman said in a statement. "We are now beginning a search that will identify CEO candidates with the right experience and cultural fit for the organization. Duane will be an important voice in this process, and remain an important part of ABRA as he assumes the role of Vice Chairman."
The company noted that ABRA grew by 150 locations in the last two years. It had 98 shops when Rouse took the president job in March 2011, about 109 during his CEO promotion in October 2011 and 337 as of February.
Since he became CEO in October 2011, ABRA's revenue grew to more than $1 billion from less than $300 million.
Palladium Equity Partners announced the promotion in November 2011 as well as a recapitalization of the company. It sold ABRA to Hellman & Friedman in 2014.
ABRA noted that Rouse also developed "a deep and capable team of executives to lead the company." That should help the new CEO — or provide a candidate for it.
"With a successful strategy and accomplished executive team in place, ABRA is well-positioned for the future," Rouse said in a statement. "The company is in a position of strength and now is the time to transition day-to-day leadership to a new Chief Executive who will lead the company into its next chapter of growth. I will remain a significant shareholder and through my Vice Chairman role I look forward to continuing to be part of ABRA's very bright future."
More information:
"ABRA Auto Body & Glass Announces Succession Plan, Commences CEO Search"
ABRA via Business Wire, May 2, 2016
"Palladium Equity Partners and Management Announce Recapitalization of ABRA Auto Body & Glass"
Palladium Equity Partners, Nov. 7, 2011
Featured image: ABRA CEO Duane Rouse. (Provided by ABRA)
Share This: