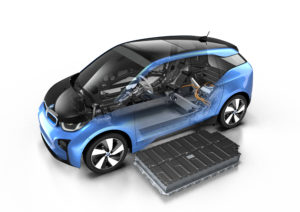 BMW and Ford both made electric-vehicle headlines over the last week, with BMW announcing an expanded range for the i3 and Ford confirming it would get in the 200-mile electric vehicle game.
While the i3's range — 114 miles on a single charge, more if you buy the extended-range edition with a gas engine — still pales in comparison to the distance touted for the 2017 Chevrolet Bolt and Tesla Model 3, BMW could still sell more of the little guy.
For auto body shops, that could mean more carbon-fiber vehicles on the road — repairable only by BMW's certified shops.
However, while i3 sales doubled in April to 814 from 2015, the i3 overall is down 48.9 percent for the year, having sold just 1,576 through April. The i3 starts at $42,400, which means with the full $7,500 tax credit, an owner can get one for $34,900. The range-extender i3 starts at $46,250, or $38,750 with the credit.
BMW notes the 114-mile range involves driving how a normal human being would — in real-world varying weather and with the heater or A/C on. The OEM didn't give a range for the extended-range version equipped with the new 94 Ah battery, but the existing i3 REX gets about 150 miles (including 72 electric), and Car & Driver indicates the fuel tank hasn't changed other than a half-gallon "unlocked."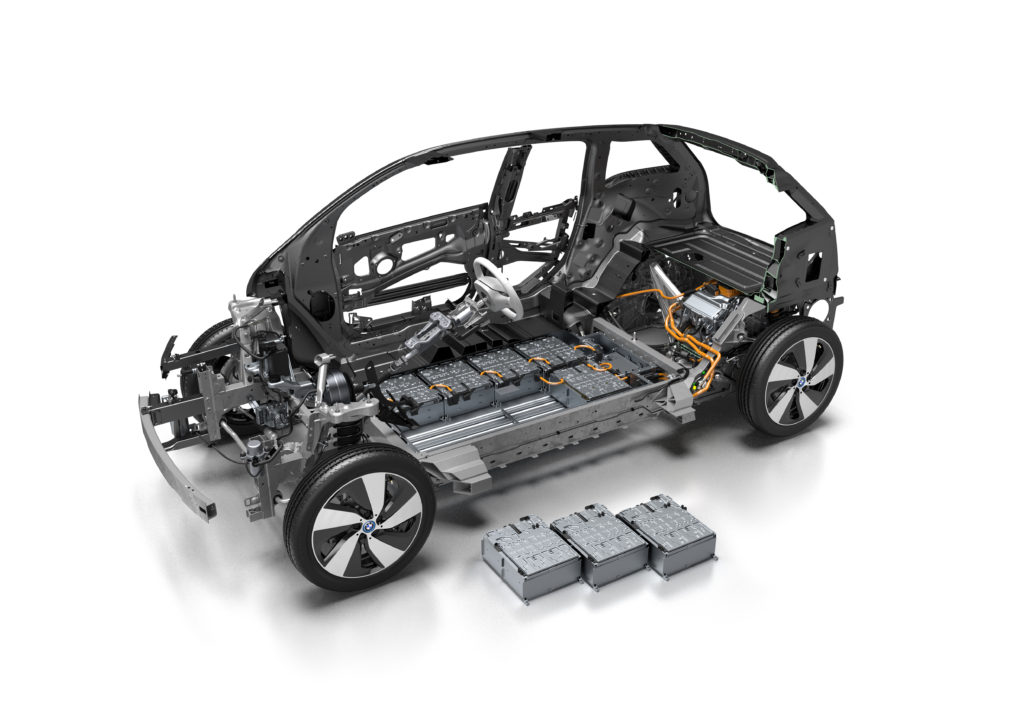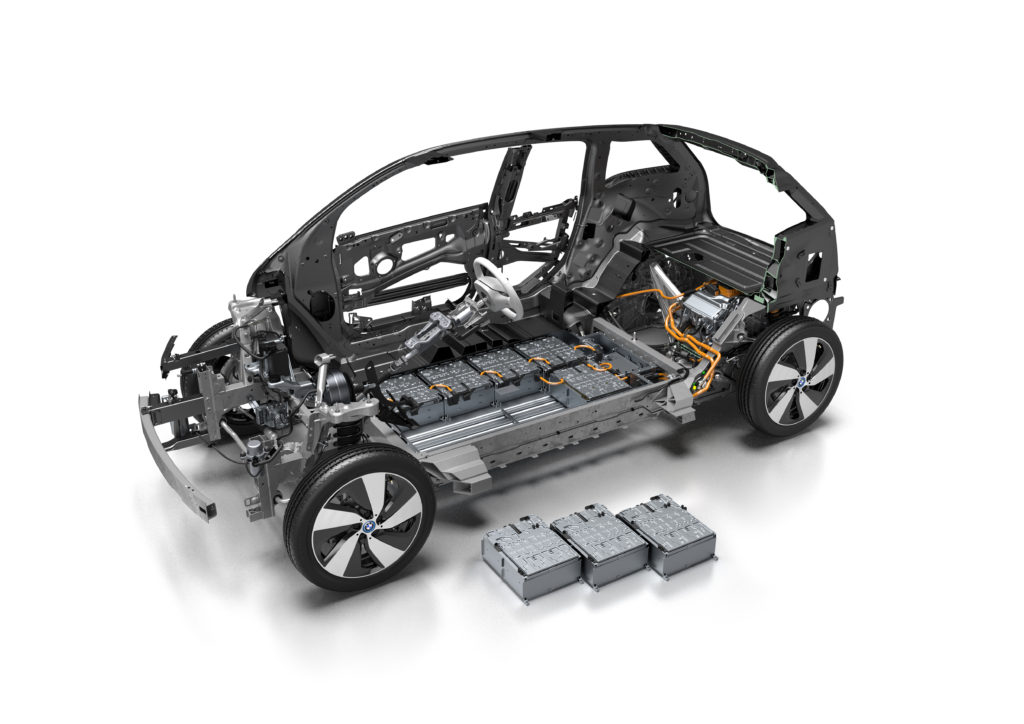 Ford CEO Mark Fields meanwhile confirmed Thursday on a first-quarter earnings call that the company would pursue a long-range electric vehicle. (And thanks to Seeking Alpha for helping us find the comments and a transcript.)
"Absolutely," Fields said. "I mean, our approach, very simply, is we want to make sure that we're either among the leaders or a leadership position in the product segments that we're in. And if you look at our BEV today, our Focus has about a 100-mile range, and that is very competitive for the price point that it's at in the marketplace right now. And that's why, as you know, we've made the announcement late last year where we're going to invest another 4.5 billion dollars into our vehicle lineup on electrification. And by the … end of the decade, we'll have 40 percent of our nameplates around the world that will be electrified and they will be very competitive from a cost, quality, range standpoint to allow us to move the business forward."
Asked if the vehicle would go 200 miles and when Ford would sell it, Fields only reiterated that it wanted to be a leader in the segment. Tesla says its Model 3 will appear in 2017, but the consensus appears to favor them blowing the deadline. General Motors has said production on the 2017 Bolt will begin by the end of 2016.
"Well, our electric vehicle will — as I said, it comes down to we want to make sure we're among the best or the leaders in those areas," Fields said, "So in that timeframe, when you look at some of the competitors, what they've announced, clearly that's something that we want to – we're developing for."
Industrywide, according to the Motley Fool, plug-in hybrids and electric cars sales overall have achieved five months of record sales in a row, despite gas prices still remaining relatively low.
That trend could result in more lightweight vehicles coming to body shops, demanding specific repair methods for the body as well as the electric powertrain. Straightening, heat and repairing parts could be more frequently prohibited, with techniques like riveting, adhesive-bonding, flow-drill screws and replacing parts becoming the new normal.
Tesla hasn't said how it'll build the Model 3, but the Bolt is "steel and aluminum," according to GM. Ford obviously is an unknown.
The i3 is carbon fiber, and a new Nissan Leaf might be as well, according to Automotive News in 2015. The newsletter also reports a new Leaf will target a 200-mile range in 2018.
More information:
"The new 2017 BMW i3 (94 Ah): More range paired to high-level dynamic performance:"
BMW, May 1, 2016
"Fields: Ford EV will have range near 200 miles"
Automotive News, May 2, 2016
"Ford Motor (F) Mark Fields on Q1 2016 Results"
Seeking Alpha, April 29, 2016
Featured images: The 2017 BMW i3 with a 94 Ah battery is shown in this rendering. (Provided by BMW)
Share This: