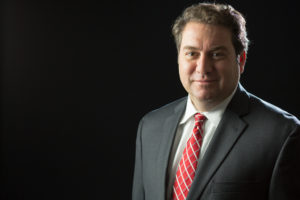 Republican Arizona Attorney General Mark Brnovich's office Monday said a Phoenix-area dealership will pay at least $125,000 for repairing and selling salvage vehicles with no notice to the buyer.
Discount Auto Sales and owner Eivan Shahara bought vehicles from insurers using out-of-state auctions, fixed them and sold them to unwitting consumers between 2012 and 2014, the attorney general's office said.
"Many of the vehicles Discount Auto Sales purchased at these auctions had been previously wrecked and/or declared totaled by the selling insurance company, but were not branded as 'salvaged' or 'inoperable' due to loopholes in the other states' vehicle branding laws," the attorney general's office wrote Monday in a news release. "After purchasing the vehicles, Discount Auto Sales would bring the vehicles to Arizona, perform substantial repairs, and then offer the vehicles for sale without telling the public about the vehicles' adverse histories."
We contacted Discount Auto for comment Tuesday; a representative took a message, but the dealership didn't respond further following this.
"Discount Auto stands behind the vehicles it sells," Shahara and Discount Auto's attorney Logan Elia told the Arizona Republic in a statement Tuesday. "Discount Auto only sells vehicles in good, safe, and reliably working condition."
The consent judgement against Shahara and Discount Auto raises the issue of what hidden damage can be concealed by a nice outward appearance — something which can allow an unethical, sloppy or just uninformed shop to present inadequate work as pre-loss condition. Ask any auto body reinspector for their war stories on superficially fine vehicles not repaired following OEM recommendations or general best practices.
Honda last year used a similar example to this Arizona situation to make the case for using "quality" auto body shops, pitching its ProFirst network in particular.
The attorney general's news release also begs the question of what responsibility insurers, salvage vendors or other states have regarding totaled vehicles and branding.
In 2013, ABC News brought national attention to this issue when it traced vehicles sustaining flood damage in Sandy back to USAA. The insurer had failed to brand them appropriately for their totaled status, and the vehicles were sold at auction with clean titles, according to the network.
USAA later concluded it sold 174 of 3,872 policyholder total-loss titles in New Jersey without branding them, but wouldn't tell the network what it did with the rest, according to ABC News.
A USAA spokesman told ABC News "more than 90 percent of them were in New Jersey and New York," during Sandy, and "New York has a separate process that does not require a salvage title, and we are confident that we have complied fully with those regulations."
The auction told ABC News in a statement it "fully supports USAA's practice of branding titles on vehicles they intend to sell for parts only, and we will continue to comply with the accepted practice of the NJ MVC."
Asked to give some insurance industry perspective on the issue, Arizona Insurance Institute communications manager Nicole Farr said her association tries to educate consumers on the issue and encourages them to dig into vehicle history.
"We definitely want consumers to be aware," she said. She encouraged buyers to have a mechanic give prospective purchases a once-over.
She said the problem cropped up sometimes in the state, often with vehicles suffering flood or other damage in East Coast environmental catastrophes being shipped West for resale.
Discount Auto, according to the consent judgment, asked customers to sign a disclaimer that the vehicle might have "sustained paint and body work."
However, it also in writing continued that "the extent of any paint and body work, if performed on this vehicle is unknown and was performed prior to being purchased by or traded-in" to the dealership.
As Discount Auto had actually worked on the vehicles, this was clearly false, Brnovich's office said.
The titles weren't placed in Discount Auto's name, according to the consent judgment. The dealership had the titles, which sometimes indicated details like the red flag of an insurance company being the prior owner (indicating a loss), but it allegedly wouldn't show them to customers unless they asked, according to the court document. Customers could have also researched some of the history through VIN lookups, but the impetus still remained with the consumer, the consent judgement stated.
The agency said it investigated the dealership after consumers lodged five complaints with the state.
"The investigation revealed that Discount Auto Sales failed to tell consumers about the accident, ownership, and repair histories of vehicles sold to consumers," the agency wrote.
Besides the $125,000 in attorney fees and restitution, Discount Auto must
Give customers an accurate title and say if an insurer once owned the car.
Tell customers the condition of an insurance-owned vehicle and any repairs done upon it — or else it can't sell or advertise anything owned by an insurer.
Lie or make a "material omission" about the history or status of a car for sale.
Sell or advertise anything not inspected for defects.
More information:
"Used Car Dealer to Pay $125,000 for Wrecked Car Scam"
Arizona attorney general's office, May 2, 2016
Discount Auto Sales consent judgement
Maricopa County Arizona Superior Court, April 2016
Share This: