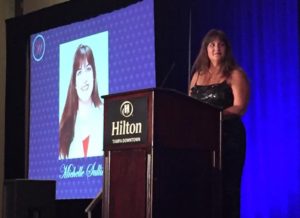 Besides the obvious moral and American-dream imperative for businesses to welcome any hard, passionate worker,  there's also a business case for encouraging more women to enter the male-dominated collision repair industry.
If you face a terrifying technician shortage — and both the auto body and mechanical repair industries do — it'd be suicide to write off 50 percent of the prospective American talent pool.
So for both these reasons, the auto body industry should welcome some recent Women's Industry Network and media reports highlighting women in collision repair.
WIN, which the organization noted has grown to 500 members since it launched a decade ago, has wrapped up a busy month of electing new members to an expanded 19-member board, handing out five scholarships to women seeking collision repair or auto insurance careers and hosting its annual conference.
New directors Jenny Anderson (Enterprise Holdings), Denise Kingstrom (BASF), April Lausch, (Faulkner BMW, part of an Pennsylvania auto body shop chain) and Debbie Menz (Axalta) will take board seats alongside Shellie Andrews (CSN-Dana's Collision Center),  Cheryl Boswell (DCR Systems), Jaclyn Byers (State Farm), Denise Caspersen (National Autobody Parts Warehouse), Susanna Gotsch (CCC), Yen Hoang, Yen Hoang, (UYL Color Supply), Melissa Miller (CARSTAR), Terri Neely (Nagy's Collision Centers), Amy Nuttall (USAA), Nina Pedraza-Zinna (ClaimForce), Marie Peevy (Automotive Training Coordinators), Jessica Rob (AkzoNobel), Beverly Rook-Twibell (Safelite), Petra Schroeder (Axalta) and Michelle Sullivan (FinishMaster).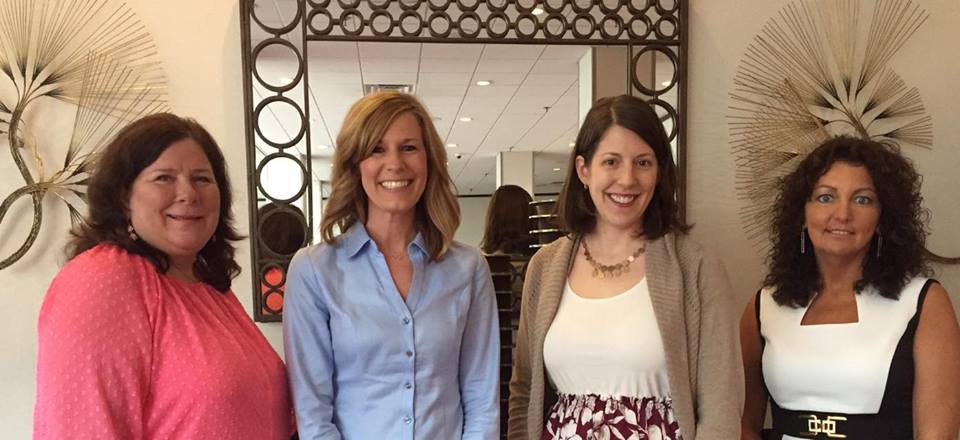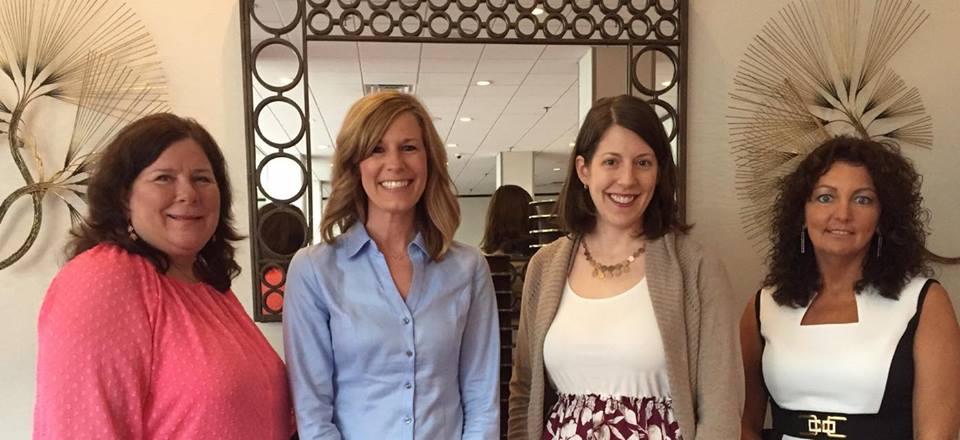 Sullivan also in March earned the 2016 Most Influential Women in collision repair title.
"The 2016 MIW nominees highlighted the geographic, functional and sector diversity of women who are influencing the collision repair industry today," Sandra Herron, whose company MiddlEdge was in charge of picking the winner, said in a statement. "I was inspired by each nominee's industry involvement, professional accomplishments, mentoring of others and community service. Michelle's record of creating value for companies, developing industry talent, and championing charitable causes in her community stood out as exemplary."
As for prospective future board members and Most Influential Women nominees, take a look at some of the up-and comers receiving 2016's $1,000 scholarships, WIN memberships and mentoring by a board member or Most Influential Women honoree:
Tristen Berlin, North Arkansas Community College (Harrison, Ark.): Berlin plans to get a bachelor's in applied science from the University of Arkansas. Career goals include both work in body shops and as an insurance adjustor.
Chelsea Bonds, Lake Technical College (Eustis, Fla.): Bonds long-term wants to own her own auto body shop, but hopes to get a job at Service King following her November graduation.
Nancy McInerney, Tennessee College of Applied Technology (Crossville, Tenn.): McInerney wants to become a refinisher or handle restoration and pin-striping.
Jasmine Storey, Universal Technical Institute (Houston): Storey "has found her passion in doing body work," according to WIN, and she wants to own her own shop, aided by her existing four-year business administration degree. She also wants to promote women in the industry.
Krystyna Zak (North Idaho College, Idaho): Zak last year started as an administrator but opted for the garage instead of the office. After enrolling in the auto technician program at NIC, she switched to collision repair and ultimately wants to become an estimator or body technician.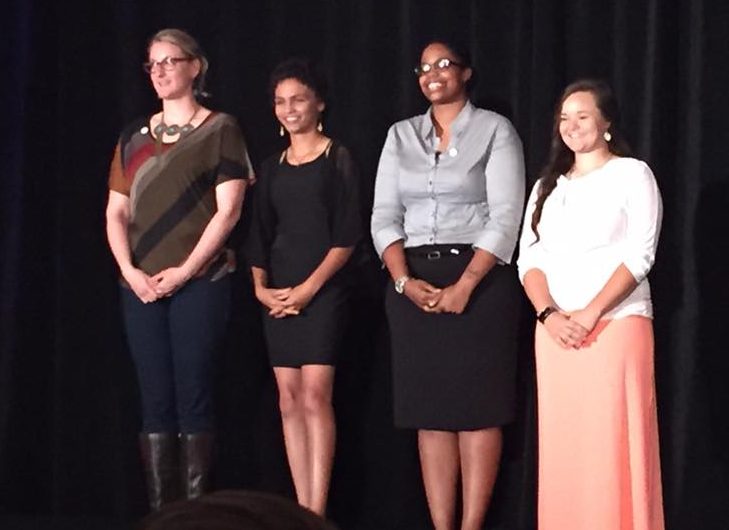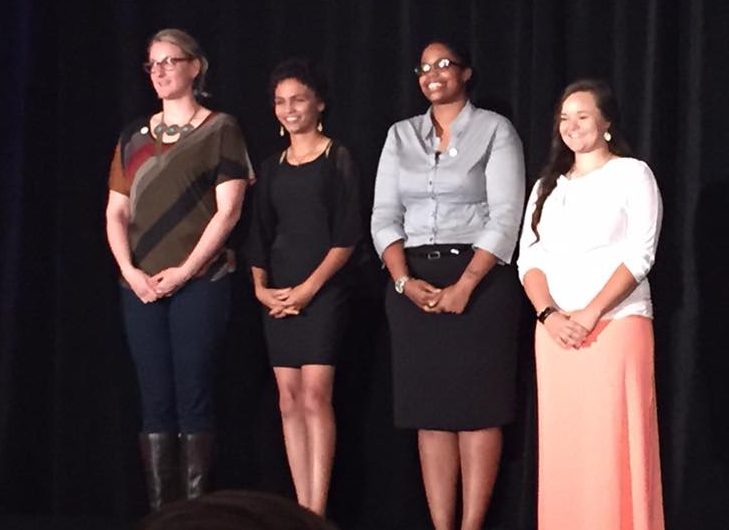 There's also a couple of great stories of women in auto repair from other media outlets, including:
Patrice Banks: A detailed Mic profile features Girls Auto Clinic founder Patrice Banks, who conducts $25 workshops designed to make women more familiar with cars. The story is from the mechanical repair end of the aftermarket, but still a good read that also presents some data recognizing the impact and concerns of female customers.
Jennifer Scruggs and Zulemma Morales: Two female Eastfield College auto body students share their impressions of seeking collision repair jobs as women in a profile of Scruggs by the student newspaper Et Cetera. Morales is more optimistic about industry acceptance of women in collision repair, while Scruggs — an aspiring estimator — more skeptical but, "I'm hoping that if other females see me succeeding, then it will show them, 'You can do this.'"
More information:
"Women's Industry Network is Pleased to Announce the Winner of the 2016 Most Influential Women in Collision Repair Award"
Women's Industry Network, March 10, 2016
"Women's Industry Network Elects Board Leadership for 2016-2017"
WIN, April 13, 2016
"Women's Industry Network Announces 2016 Scholarship Recipients"
WIN, April 26, 2016
"Meet the Female Mechanic Trying to Disrupt the Male-Dominated Auto Industry for Good"
Mic, May 4, 2016
"AUTO BODY STUDENT DEFIES GENDER NORMS"
Et Cetera, May 4, 2016
Images:
Michelle Sullivan of FinishMaster, seen here at the 2016 WIN Conference, earned the 2016 Most Influential Women in collision repair title. (Provided by WIN)
From left: Debbie Menz (Axalta), Jenny Anderson (Enterprise Holdings), Denise Kingstrom (BASF) and April Lausch, (Faulkner BMW) and were added to the Women's Industry Network board in 2016. (Provided by WIN)
Four of the five 2016 Women's Industry Network scholarship recipients — from left, Krystyna Zak, North Idaho College; Chelsea Bonds, Lake Technical College; Jasmine Storey, Universal Technical Institute; and Tristen Berlin, North Arkansas Community College — attend the 2016 WIN Conference. (Provided by WIN)
Share This: