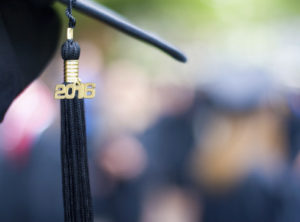 Rather than wait for vo-tech programs to produce skilled auto body workers, ABRA founded its own mini-college — and will pay students to attend.
Graduates of the five-week ABRA Career Development Academy SpringBoard boot camp, whose first classes begin this summer, will receive jobs at the body shop chain out of the gate.
Technically, they've already been hired. The multi-store operator says those enrolled in the Eagan, Minn.-based school's SpringBoard Apprentice Technician Program are on the payroll and eligible for benefits. Not only is the program free for the students which are accepted — which ABRA calls "one of many perks turning heads in the industry" — but out-of-state attendees will also receive room and board.
Coursework at what the academy describes as a "world-class learning facility that is also a productive repair shop" also includes obtaining I-CAR certifications. Following graduation, students get a pay bump earned by the I-CAR credentials and a $3,000 tool set, and posted to one of ABRA's hundreds of shops.
(We don't have an exact shop count, but FenderBender in a excellent March MSO analysis put ABRA's tally at 338. ABRA said in May it has cracked $1 billion in revenue and has 5,000 employees.)
We are excited to announce The SpringBoard Apprentice Program! #SpringBoard
Apply Today at https://t.co/kXLF3FwRyt pic.twitter.com/uGFEBwBObg

— ABRA Auto (@ABRAauto) May 26, 2016
Students emerge as C-level technicians and are eligible for a $30,000 retention bonus. They will earn $15 an hour at first and perform "job duties that range from assisting repairs and sourcing parts to washing and detailing vehicles," the Minneapolis/St. Paul Business Journal reported Wednesday.
ABRA boasts that an average technician at the chain made about $80,000 in 2015, and its top 20 percent make $100,000.
"Today's vehicles are becoming more and more advanced, requiring a technical aptitude and specific repair procedures," ABRA Chief People Officer David Kuhl said in a statement. "ABRA Springboard students can look forward to an incredibly rewarding career in a stable industry, with significant earning potential."
Besides a shot at six figures, the C-level graduates will have a legitimate chance to grow until B- and A-level technicians.  The alumni also might be able to seek promotions to a parts or customer service manager role, for "the majority of our District Managers and Market Vice Presidents started in the repair center," ABRA wrote.
Without room to climb the ladder, entry-level technicians are going to consider leaving, SP/2's Bob Medved said at the April CIC.
Carlisle & Co. also found through 2013 research that techs kept in low-level lube, oil and filter jobs at dealerships without a chance of advancement might feel the same way. That study found that 21 percent of auto dealership technicians spent more than 20 percent of their time in LOF scut work, "yet very few dealerships have a career progression plan for these techs," Carlisle wrote.
"Further, the more time a tech spends on LOF, the lower their satisfaction with their career progression, and the more they question whether they took the right job," Carlisle also wrote.
Once the students advance higher, they might find themselves back at the academy. ABRA called the SpringBoard courses "the first of many planned offerings" at the school.
On top of creating the boot camp, ABRA is so serious about getting technicians that it'll also pay $2,500 for new hire referrals, according to the Minneapolis/St. Paul Business Journal. The newspaper didn't elaborate on the terms of that program, but presumably it's more rigorous than students at a CREF career fair ABRA booth referring each other for jobs.
To apply for the academy or to learn more, visit www.abracda.com or call 763-585-6362. Applicants for the SpringBoard program must be eligible to work in the U.S., pass a drug and background check, have a "strong mechanical aptitude" and work ethic, have a driver's license and be 18 by the time classes start.
More information:
"ABRA fights labor shortage with $2,500 bounties, paid training and guaranteed jobs"
Minneapolis/St. Paul Business Journal, June 8, 2016
"ABRA Auto Body & Glass Enrolling Students in Career Development Academy"
ABRA via Business Wire, June 8, 2016
ABRA Career Development Academy
Featured image: Graduates of the five-week ABRA Career Development Academy SpringBoard boot camp, whose first classes begin this summer, will receive jobs at the body shop chain out of the gate. (adamkaz/iStock)
Share This: