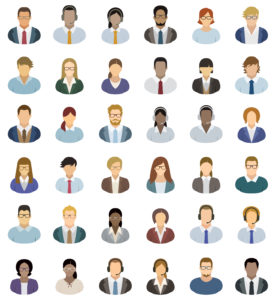 UPDATE/CLARIFICATION: Allstate on Thursday provided more details about the scope of its background check — no drug tests, no credit checks, and only owners and managers would be checked — and said it had merely switched background check firms, not its check process. Read the updated story below.
Recently, we were contacted by a DRP shop's operations manger about Allstate's policy of "Good Hands" background checks.
It highlighted an interesting question regarding business relationships, and one some shops (DRP or unaffiliated) might not have considered — but may wish to.
The repairer, whom we've agreed to keep anonymous, wrote in an email his company had been a Good Hands shop for a while, but past checks didn't seem to be "as invasive." An Allstate spokesman said Thursday the company had performed such checks upon Good Hands DRP partners for a while, and it hadn't changed anything beyond which company was conducting them.
The repairer wrote that while "I don't have anything to hide," he criticized the idea that employees would be credit-checked and drug-screened.
However, Justin Herndon of Allstate's media relations and issues management team said Thursday neither of those checks would would occur — nor would typical employees, even those working on Allstate vehicles, be vetted.
Background checks were limited solely to owners and managers and didn't check credit history or perform drug tests, Herndon said. While Allstate provided its criteria to new background check firm General Information Services, GIS did the actual checking.
Herndon wasn't entirely sure of Allstate's criteria beyond that drug or credit checks were definitely not involved, and he referred us to GIS. But he said the scope would probably be more along the lines of bankruptcy and criminal records. (Both are public record.) Plus, Allstate for practical purposes didn't really learn what GIS specifically found about the owners and managers — it just received a score from the company.
He said June 24 that Allstate did the checks for public safety.
"I can't imagine the questions you'd be asking if (Allstate) didn't do any of them," he said then.
Herndon didn't know if such checks were common among Allstate's competitors and their DRP shops. "I would hope so," he said last week.
Where two industries directly share mutual clients — as which happens with auto insurance and collision repair — there's certainly a case to be made for both sides knowing with whom those customers are doing business. Here's an argument from screening firm Intelifi providing 10 reasons why someone might want to perform vendor checks.
However, asked if a DRP shop could conversely background-check Allstate employees, Herndon noted that Allstate had more than 40,000 and said, "They're not employees of the shop."
"Ultimately, it's our customer," he said.
If a shop didn't like the idea of an insurer background-checking them, they could simply leave/not join the DRP.
"If they don't want to go through the process, that's fine," he said.
Of course, even if you don't vet a business partner, odds are that they background-checked themselves already — and perhaps more stringently.
"More than two thirds (69%) of employers run criminal background checks on all of their potential employees according to a 2012 survey by the Society of Human Resource Management," Forbes reporter Susan Adams wrote in a 2013 opinion column. "At the same time, the number of Americans with criminal records has escalated dramatically in recent years. According to the 2013 testimony of a Justice Department official, a startling one in three Americans has some sort of criminal record, which often includes an arrest that didn't lead to a conviction, a conviction that didn't result in  jail time or a conviction for a non-violent crime. Yet often these records are swept into over-broad background checks that then exclude applicants from jobs."
"Allstate has determined that these criteria are appropriate for determining whether Allstate will allow those individuals to perform services for or on behalf of Allstate or its insureds," GIS stated. (See a slightly redacted version here.)
"No one has determined whether those criteria would be appropriate for determining whether the individual should be your employee.
"Therefore, in the agreement between you and GIS, you will be agreeing that you will not use the score to determine anything other than whether the information in the report disqualifies the individual from providing services to or on behalf of Allstate or its insureds. In particular, you agree not to make a decision not to hire, or to fire, any individual based on the score that GIS assigns."
Those who don't make Allstate's cut will be notified and have a chance to dispute the details found in the check, according to GIS. GIS states that under federal law, the shop can't act on what it learned during those 10 business days (or the full length of a longer dispute).
Actually, the shop doesn't need to take any action at all on the staffer flagged under Allstate's criteria — they simply can't work on an Allstate vehicle, according to GIS.
"If you decide to take your own action (for example, firing the employee), you will need to provide your own notice," GIS states.
That's a little confusing following the earlier line about how a shop can't use the score for anything aside from if the employee is disqualified from Allstate work.
These kinds of questions just drive home the point that whatever a shop plans regarding a third-party vendor or internal background-check policy, it's precisely the sort of thing you'd want to discuss first with an attorney skilled in employment/HR law.
(GIS also has an extensive resource list as well, and it's also worth a look — but they caution that it's not legal advice.)
Adams' 2013 column references some of the lawsuits which were going on related to background checks back then and the kind of problems employers and employees could face related to such vetting; neither party deserves to be treated unfairly.
More information:
GIS background check resources
General Information Services
Allstate application letter (redactions)
"Background Checks On Job Candidates: Be Very Careful"
Susan Adams in Forbes, June 21, 2013
"10 REASONS TO DO A BACKGROUND CHECK ON THIRD PARTY VENDORS"
Intelifi
Featured image: Should a company perform a background check on a business partner's employees — and vice versa? Particularly if they're faceless? (aelitta/iStock)
Share This: