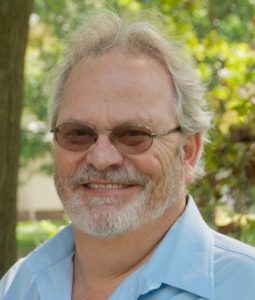 Assured Performance announced Sunday it hired 20-year CARSTAR veteran and former I-CAR Board Chairman Bob Keith to oversee its inspector and education programs.
Keith's position as senior director of compliance and education is a newly created position, "adding more emphasis on our business improvement initiatives, strengthening our education capability, and refining our field inspector network with multiple levels of capability and expertise," Assured Performance CEO Scott Biggs wrote in an email Monday.
Keith will oversee more than 300 shop auditors for the OEM certification company, which vets auto body dealership and independent shops for the Hyundai, FCA, Ford and Nissan collision repair networks.
Leveraging his I-CAR and CARSTAR background — Keith ran the EDGE program for the franchising MSO since January 2015 and all training from 2009 until then  — Keith will also run business improvement initiatives and education for Assured Performance shops.
Keith will leave his training role at CARSTAR in July, though he and other Silver Hammer Body Company partners will continue to own four CARSTAR franchises.
"I am looking forward to my new role at Assured Performance," Keith said in a statement Sunday. "It's a great opportunity for me to continue to serve the industry that I love in the OEM Certification space.  Assured Performance has a great team and an impressive set of tools that will help best-in-class body shops maximize their investment into becoming Certified. Through inspector-auditor coaching and shop education we will be able to help thousands of Certified Repair Provider's achieve even greater success."
Keith served on the I-CAR board since 2007 and was the 2014-15 chairman; he also works as treasurer of the Automotive Management Institute and as part of the SkillsUSA collision repair technical committee. He also with other partners owns four CARSTAR franchises.
"We are thrilled to have Bob join our executive team to work closely with our shop inspector-auditors, staff, and Certified repair network to drive our business success," Biggs said in a statement. "He has the perfect background to help expand the impact of our OEM Certification and business improvement programs."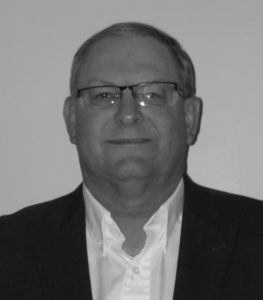 Another high-level CARSTAR alumni hire followed the next day.
Longtime CARSTAR Vice President Ernie Laky, whom the chain let go in November 2015 after 17 years as its vice president of purchasing, will take the same job for the Certified Collision Group, CCG announced Monday.
"I look forward to providing my applied experience and knowledge to CCG and assisting our coveted Affiliates in reducing today's heavy costs associated with training, equipment, certification and other operational expenses, so that they can remain competitive to the benefit of our insurance partners and consumers alike," Laky said in a statement. "I firmly believe that CCG is on the right path in very selectively on-boarding high performing, DRP-centric, OEM Certified repairers that consistently achieve the insurance communities KPI objectives."
CCG announced the news Monday.
"Ernie's extensive experience in vendor relationship management will significantly enhance the value proposition that CCG Affiliates realize long-term," CCG President and CEO Bruce Bares said in a statement. "Industry providers know and respect Ernie and his addition to our team will further our Affiliates' ability to compete within their markets through both Proven Performance and economies of scale."
Images:
Assured Performance announced Sunday it hired 20-year CARSTAR veteran and former I-CAR Board Chairman Bob Keith to oversee its inspector and education programs. (Provided by Assured Performance)
Longtime CARSTAR Vice President Ernie Laky, whom the chain let go in November 2015 after 17 years as its vice president of purchasing, will take the same job for the Certified Collision Group. (Provided by Certified Collision Group)
Share This: