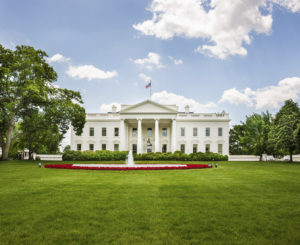 Arguing that state career licensing rules have grown too restrictive, the White House announced this month it would bankroll up to $7.5 million in funding for anyone trying to streamline the process.
The White House particularly sought to focus on licensees discouraged from moving to another state, due to the hassle and/or expense of transferring a credential, and professionals facing "overly burdensome" barriers to their license.
Democratic President Barack Obama's administration noted June 17 that nearly 25 percent of Americans "need a government license to do their jobs" — up from just 5 percent 60 years ago. Licensed workers are 24 percent less likely to move to a different state, and unlicensed workers with "similar levels of education, training, and experience" earn 7 percent less than licensed one.
"While licensing can offer can offer important health and safety protections to consumers, as well as benefits to workers, the current system often requires unnecessary training, lengthy delays, or high fees," the White House wrote. "This can in turn artificially create higher costs for consumers and prohibit skilled American workers like florists or hairdressers from entering jobs in which they could otherwise excel."
Critics also have charged that licensing just stifles competition rather than protects consumers, and a White House report noted this issue last year.
"Why in the world do we regulate barbers?" Republican Nevada Lt. Gov. Mark Hutchison told the New York Times in a fascinating in-depth look at state licensing posted the same day as the White House announcement. "A bad haircut is the last thing that a person is going to put up with and return to. It is the ultimate example of self-regulating industry."
Obama's $7.5 million — part of the 2016 omnibus passed by Congress — could become $8.5 million under a plan from Republican senators evaluating the 2017 budget. It would be offered to nonprofits working with at least three states to determine which current or proposed licensing rules aren't "overly broad or burdensome" or "create unnecessary barriers to labor market entry" or with three or more states to "harmonize what is required to get a license and accept licenses from other states rather than making workers meet additional requirements such as new training, assessments, or fees."
The report last year also recommended only excluding those with a criminal record — which could be at least 100 million Americans — if the crimes are "relevant and recent" and performing cost-benefit analyses of proposed licensing.
Collision repair licensing: 2015 initiatives
Obama's effort focused primarily on personal licenses, (for example, one required by an auto body tech) rather than facility licenses (one required by an auto body shop). Last year, collision repair organizations and lawmakers sought to expand one or both formats in at least two states.
Collision repair licensing is controversial, but there's also a better case to be made for it than some of the licenses flagged by the Obama administration and the New York Times.
The 2015 licensing report referenced a National Bureau of Economic Research finding that "there is evidence from the turn of the 20th century that licensing was adopted in response to increased specialization and technological developments that made it more difficult for consumers to judge the quality of professional services."
That's exactly the case right now with collision repair — the complexity of a vehicle is curtailing the ability of unskilled or "shade-tree mechanic" DIYers to perform complicated repairs and installations — and it's growing more dangerous to have someone wing it. It's one thing to screw up a paint job; it's quite another to start improperly fixing aluminum or structural high-strength steels. Some form of scanning or calibration has been required by FCA, Nissan and Toyota in virtually every collision situation.
A bill creating two levels of collision repairers and requiring the top tier to have OEM steel and aluminum certification cleared the Rhode Island Legislature in June 2015 and became law without Democratic Gov. Gina Raimondo's signature in July. Senate Bill 783 took effect this year.
FenderBender reported in March how the Auto Body Association of Rhode Island supported it, with attorney Jina Petrarca-Karampetsos explaining how a two-tiered model might be a good compromise industrywide, as it avoides the argument of "whether we're benchmarking the lowest level or a truly qualified level."
Rhode Island already had one set of licensing requirements for shops. "Those are still very high, and they ensure safe repairs," Petrarca-Karampetsos told FenderBender, referring to what are now the Class B minimum standards. The new, top tier is known as Class A and must be certified in advanced metals like aluminum and high-strength steel by at least one OEM.
Out of about about 200 shops statewide, Petrarca-Karampetsos estimated less than 20 percent would make Class A this year.
"We anticipate there being many, many more coming onboard in Year 2," she told the magazine, but also stressed that "Being a Class B shop is not something to be looked down on," and might be perfectly appropriate for a shop's busines model.
All Class A techs must have proof of individual certification under the law; FenderBender reported that Class B shops need only one certified tech out of five. However, Senate Bill 783 didn't change the licensing for the individual technicians.
In North Carolina, Senate Bill 454 — partly written by the Independent Garage Owners of North Carolina — would create licensing rules for both technicians and facilities as well as form a state Board of Examiners to run the program.
SB 454 was sent to a study committee by a bill opponent, where it then languished. However, the existence of the bill (and a companion House bill) was seen as a win for the association. The true success, according to IGONC Executive Director Bob Pulverenti, was getting the bill's language approved by the Legislature as legally kosher — which gives repairers something tangible to show to lawmakers.
The North Carolina bill raises some of the same issues the Obama administration is trying to address.
It contained a reciprocity segment meant to spare those licensed in other states from having to take a North Carolina examination (also created by the bill) — but not much else.
"Upon filing an application and payment of the required fee, the Board may issue a license without examination to an applicant who is licensed to operate a motor vehicle repair shop or licensed as a collision repair estimator or a collision repair technician in another state or territory if the requirements for licensure in that state or territory are substantially equal to the requirements for licensure in this State as determined by the Board," SB 454 stated. "Upon granting of reciprocity, the licensee shall meet all requirements provided in this Chapter and the rules adopted by the Board for license renewal."
It also makes a felony, license revocation or suspension or "or other disciplinary action taken by authorities" nationwide grounds for license denial or revocation by the new North Carolina auto body board. However, such action would be at the board's discretion — not automatic, which would seem to somewhat address the Obama administration's concern of blanket or overly broad denials.
Still, those concerned about regulatory or licensing overreach or unintended legislative consequences could argue that even something as insignificant as a parking ticket in South Carolina would by definition constitute "disciplinary action taken by authorities of another state or territory" in North Carolina.
More information:
"FACT SHEET: New Steps to Reduce Unnecessary Occupation Licenses that are Limiting Worker Mobility and Reducing Wages"
White House, June 17, 2016
"Moving to Arizona Soon? You Might Need a License"
New York Times, June 17, 2016
"OCCUPATIONAL LICENSING: A FRAMEWORK FOR POLICYMAKERS"
Department of the Treasury Office of Economic Policy, Council of Economic Advisers, Department of Labor via White House, July 2015
Featured image: The North Facade of the White House is seen. (miralex/iStock)
Share This: