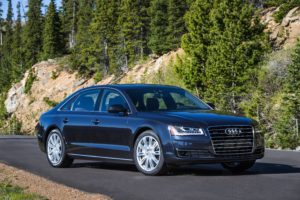 The aftermarket will likely encounter a "tremendous use" of aluminum sheet on vehicle exteriors by early in the next decade, IHS Automotive forecaster Michael Robinet stressed Tuesday.
"This is probably the most important trend that the aftermarket needs to understand," Robinet told an Auto Care Association webinar.
It won't just be the novelty of an Audi A8 or Ford F-150 amid a fleet of steel cars, according to Robinet, the managing director of IHS' global advisory practice. Closures and other exterior features like fenders will shift to aluminum by 2022-23, he predicted.
"There's more aluminum moving into the market," Robinet said, and also more higher-strength steels. Fenders could even begin to shift towards carbon-fiber or other composites later in the next decade, he said.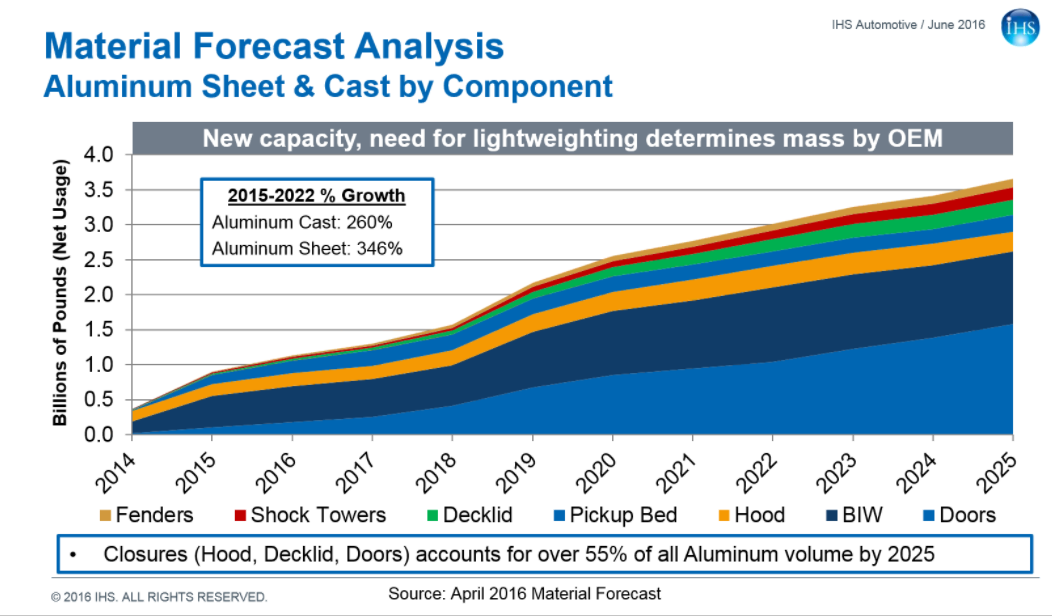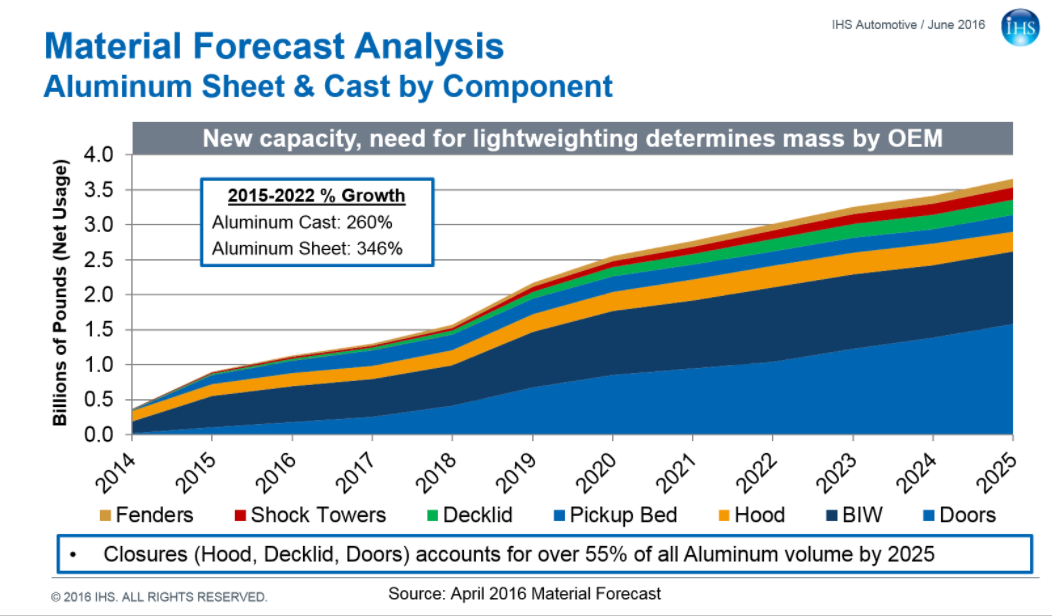 In this, he echoed a NanoSteel expert who predicted 3G steels would carry structural components while panels went aluminum in the near future. (And then carbon fiber starts to replace both.)
Robinet predicted anyone making adhesives or other fasteners allowing dissimilar or more heat-sensitive materials to be joined would be sitting pretty in the coming years.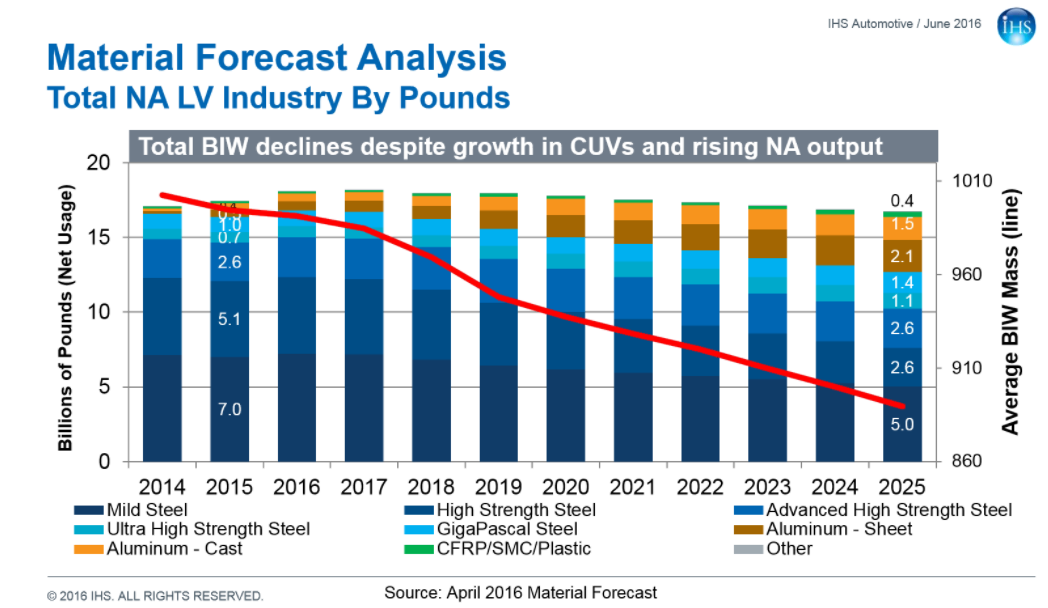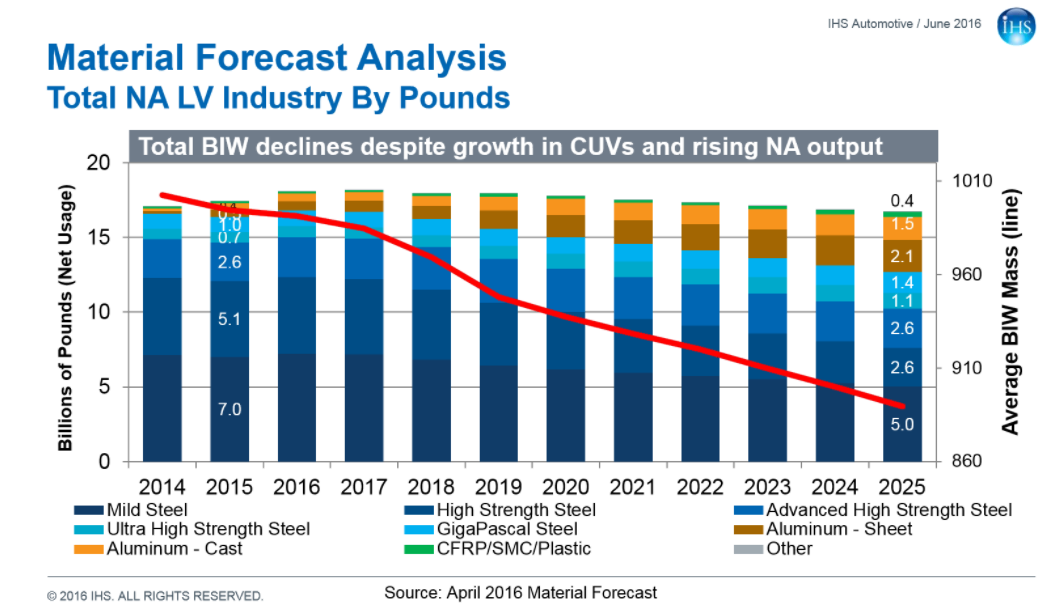 Truck beds
Another interesting forecast: Asian OEMs will take a note from the Honda Ridgeline and make truck beds out of a composite material. (The Ridgeline's is fiberglass-reinforced rather than carbon fiber-reinforced plastic.)
The only real hurdle should be developing a strong enough structure underneath to support the bed, according to Robinet.
"That technology is still evolving," he said.
Asked why the Detroit Three weren't using composites, Robinet suggested that could follow with next-generation American trucks.
"There's a lot of activity in domestic pickup trucks," calling the shift to composite "very, very high" on U.S. OEMs' list.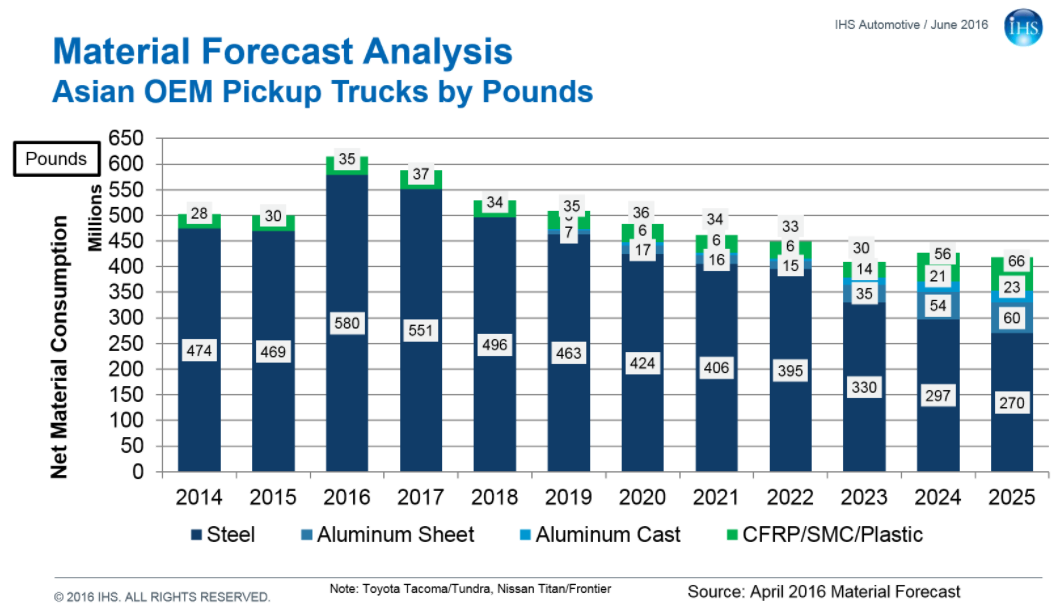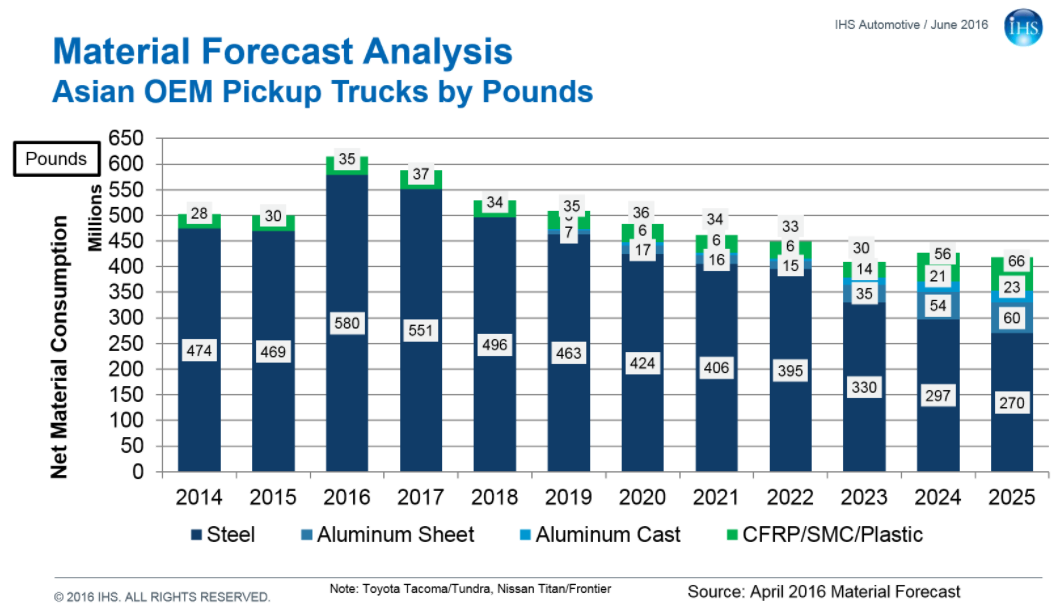 More information:
"A Decade of Change – Lightweighting the Key to Compliance" (Replay expected to be available soon)
Auto Care Association, June 28, 2016
Images:
A 2015 Audi A8 L sedan is shown here. Aluminum fenders could become common quickly in U.S. vehicles, an IHS Automotive expert predicted June 28, 2016. (Provided by Audi)
The aftermarket will likely encounter a "tremendous use" of aluminum sheet on vehicle exteriors by early in the next decade, IHS Automotive forecaster Michael Robinet stressed Tuesday on an Auto Care Association Webinar. (Provided by IHS Automotive via Auto Care Association)
Asian OEMs will take a note from the Honda Ridgeline and make truck beds out of a composite material, an IHS Automotive expert predicted June 28, 2016. (Provided by IHS Automotive via Auto Care Association)
Share This: