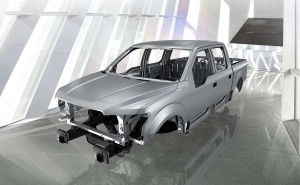 Lightweighting demands could push OEMs towards steel substitutes on vehicle exteriors — and aftermarket manufacturers out of certain collision parts for a while, an IHS expert hypothesized Tuesday.
Asked what his projection of greater aluminum and possibly composite usage would mean for generic versions of parts like fenders, IHS Automotive global advisory practice general manager Michael Robinet said the aftermarket might run into difficulties.
Robinet on Tuesday during an Auto Care Association webinar predicted closures and other exterior features like fenders will shift predominantly to aluminum by 2022-23.
Used to steel and without the practice and experience developed by the OEMs, aftermarket manufacturers might have a harder time recreating the precise shape of an aluminum sheet part.
"It'll be a bit more difficult," Robinet theorized.
Thus, OEMs would be able to "take more control over the aftermarket" — at least for a while, according to Robinet.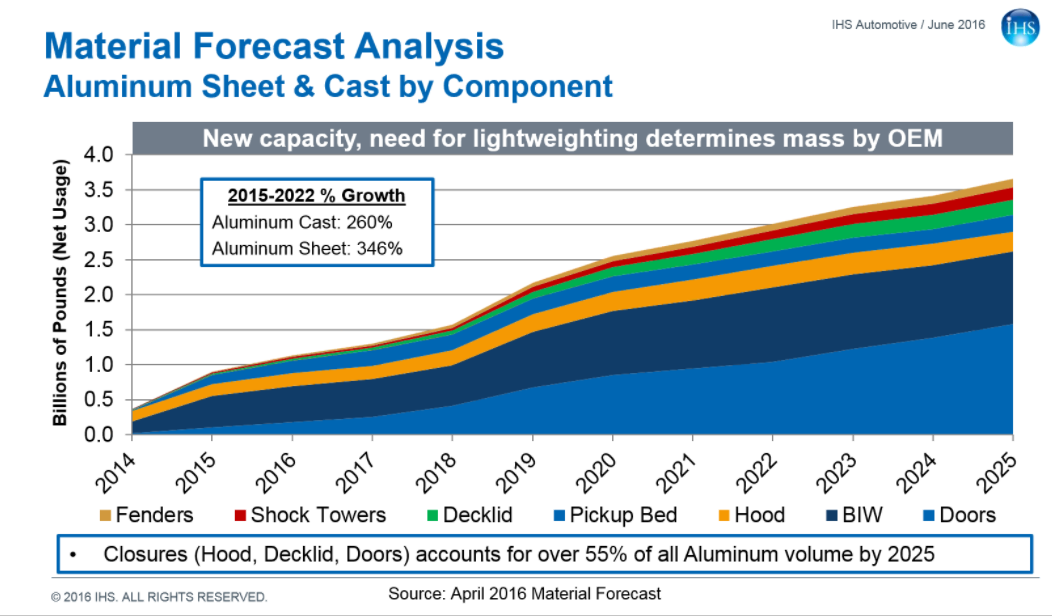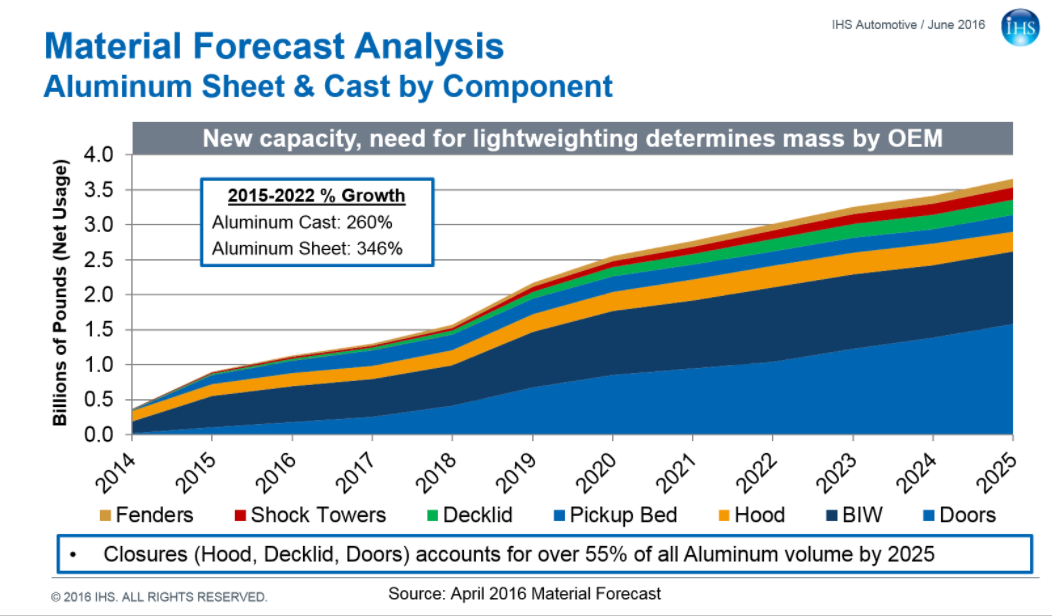 However, aluminum aftermarket parts such as hoods already exist; we were easily able to find them for the Ford Mustang. And while we were discussing electrical parts at the time, it's also worth noting that Quality Parts Coalition Executive Director Ed Salamy was optimistic last year that generics could keep up with technological advances in items like headlamps and side-view mirrors.
Salamy, an aftermarket parts advocate, said then it was a matter of reverse-engineering, giving the example of the aftermarket industry figuring out how to offer LED headlamps after OEMs did.
"The aftermarket will also come up with a version," he said of advances in OEM parts.
More information:
"A Decade of Change – Lightweighting the Key to Compliance" (Replay expected to be available soon)
Auto Care Association, June 28, 2016
Images:
The 2015 aluminum Ford F-150's body and frame are shown. (Provided by Ford)
The aftermarket will likely encounter a "tremendous use" of aluminum sheet on vehicle exteriors by early in the next decade, IHS Automotive forecaster Michael Robinet stressed Tuesday on an Auto Care Association Webinar. (Provided by IHS Automotive via Auto Care Association)
Share This: