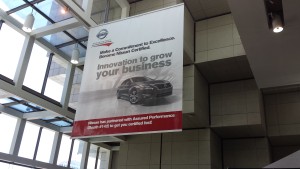 CARSTAR made an effort to roll out Ford F-150 certification across the network following the release of the aluminum 2015 model year, and it's not ignoring certification initiatives by other automakers.
Chief Operations Officer Dean Fisher said July 11 that CARSTAR was "aggressively pursuing" a spot on OEM networks, developing operations around this for both independent and dealership shops and modeling certain franchisee stores for the certifications.
"We have had significant conversations here," Fisher said on a Q&A call with media. "… CARSTAR recognizes in the OE space that that's going to be a significant opportunity for us."
OEMs' networks all demand certain expensive equipment and coursework, and some, such as those for the Honda and the Cadillac CT6, also attempt to vet shops' competence. General Motors is considering certification which includes a means of auditing the finished product — making it crucial that repair procedures be followed to avoid a penalty.
Buying the equipment and education to correctly repair a vehicle can add up, and adhering to the repair procedures necessary to do the work on a modern, advanced-materials and -technology vehicle might demand more parts be replaced and cycle time expand.
That in turn translates into a higher repair bill if the shop actually wants to get paid for that time — which means the claim cost will grow beyond what an insurer would like. It also affects the shop's ability to hit direct repair program metrics focused on reduced claim dollars.
But as OEMs are aggressively trying to ensure their customers get a good repair by marketing their networks — even through in-vehicle safety systems — auto body shops can't ignore the trend. Even those on direct repair programs, which offer18 cost concessions in exchange for insurers' marketing.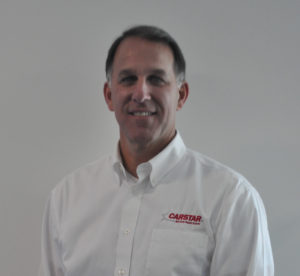 Fortunately, according to Fisher, insurers were reacting with "cautious optimism" and "very respectful of the conversation."
Major insurers attended their annual conference, and the issue came up during an advisory panel.
"We thought that they would be butting heads," Fisher said, but "we saw parallel lines where they were aligned."
"There's a middle ground that we need to reach on both sides," and CARSTAR explained that "we don't want to be caught in the crossfire, " Fisher said.
"I could see a lot of heads nodding and a lot of notes being taken in the room as we were having that discussion," he said.
Initally, CARSTAR planned to develop its own internal OEM certification process but ultimately "we feel very strongly" about partnering with the certification companies which already had an OEM license to manage the process, according to Fisher.
Half of CARSTAR's auto body shops are at "at some level of certification," Fisher said, and "we will continue to build modules for our stores" and work with OEMs.
Images:
A banner touts Nissan certification in the Cobo Center during NACE 2015. (John Huetter/Repairer Driven News)
CARSTAR Chief Operations Officer Dean Fisher. (Provided by CARSTAR)
Share This: