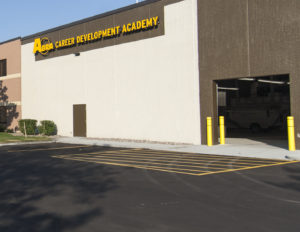 ABRA on Monday welcomed its inaugural ABRA Career Development Academy SpringBoard students Monday following what one of its key organizers last month called a "viral" explosion of interest.
"We went out not knowing what the response would be," Chief People Officer David Kuhl said in a June 15 interview.
But just three weeks after the company announced the program May 26, it already had 180 applications, Kuhl said then.
"It's gone viral," he said.
On Monday, ABRA described an "overwhelming number of applications for its first ABRA SpringBoard class, making the selection process both difficult and rewarding."
"I am humbled by the outpouring of support we've received from the community, our business partners, and prospective students over the last several months as we prepared for today's opening," Kuhl said in a statement Monday.
It's not hard to see why. ABRA pays the students for attending the five-week boot camp, a sort of mini-college based in Eagan, Minn. Out-of-state students receive room and board. Everyone emerges as C-level technicians in possession of I-CAR Pro Level 1 credentials, a free $3,000 tool set, a job at one of ABRA's hundreds of shops and a shot at a retention bonus.
"We are delighted to welcome these extremely talented and bright individuals to our program," ABRA President and CEO Duane Rouse said in a statement Monday. "These students are the future of our industry and we are pleased they have chosen to launch their career with ABRA."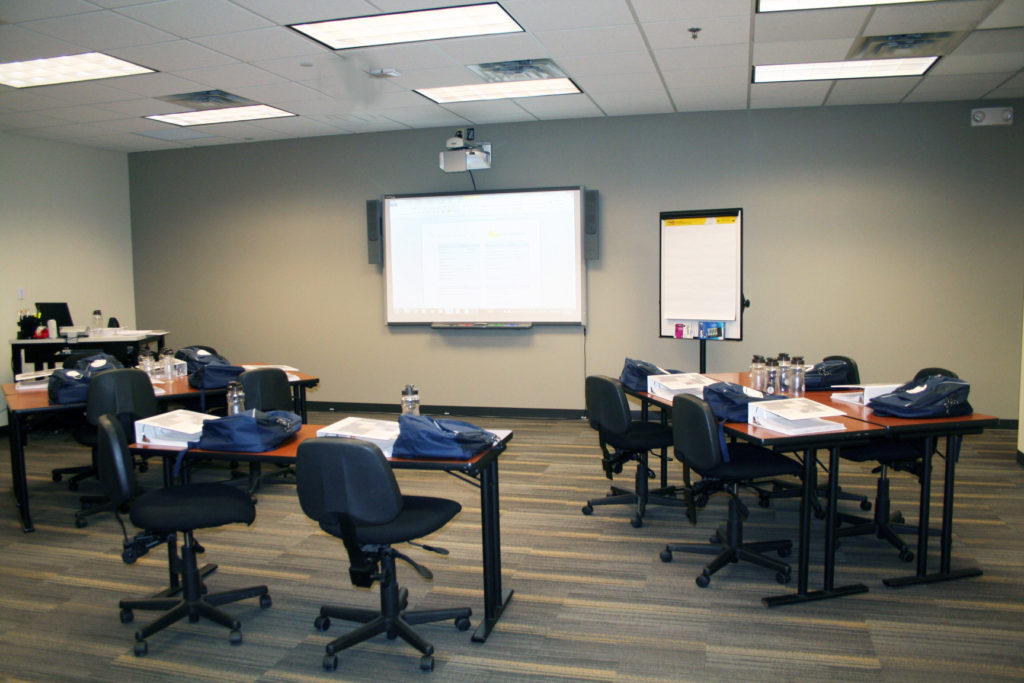 A vo-tech complement, not a replacement
However, the program "in no way" should be viewed as a replacement or a disincentive for traditional vo-tech programs and colleges, Kuhl said in the interview. In fact, he noted that ABRA had just donated $81,000 to the Collision Repair Education Foundation.
For while an ABRA technician emerged as a C-level technician unable to do any structural work, a typical community college collision repair graduate would be a B-tech — and be paid or be marketable as such. (Not to mention receive a more rounded education.)
"A five-week program, no matter how good it is, is not going to produce a B tech," Kuhl said, and he doubted then that someone would drop out of a traditional community college program to enroll in ABRA's.
But some people are unable to afford traditional community college, and others want to start earning now, Kuhl said. There's also folks who might never have considered auto body as a career. (Kuhl described talking not only to high school and traditional vo-tech students but "quite frankly, parents of kids in the basement.")
"We genuinely believe that we're creating people that wouldn't have even heard of this," Kuhl said. Rather than steal from the existing pool of aspiring auto body technicians, ABRA was trying to broaden it.
'I see it as a complement (to vo-tech)," Kuhl said. "I don't see it necessarily replacing."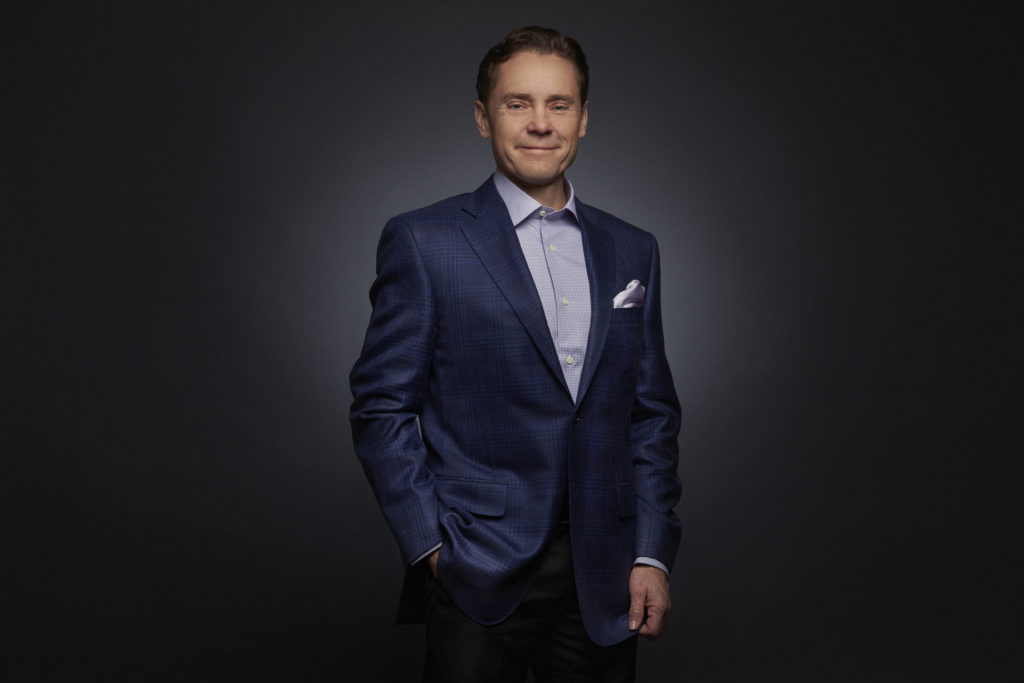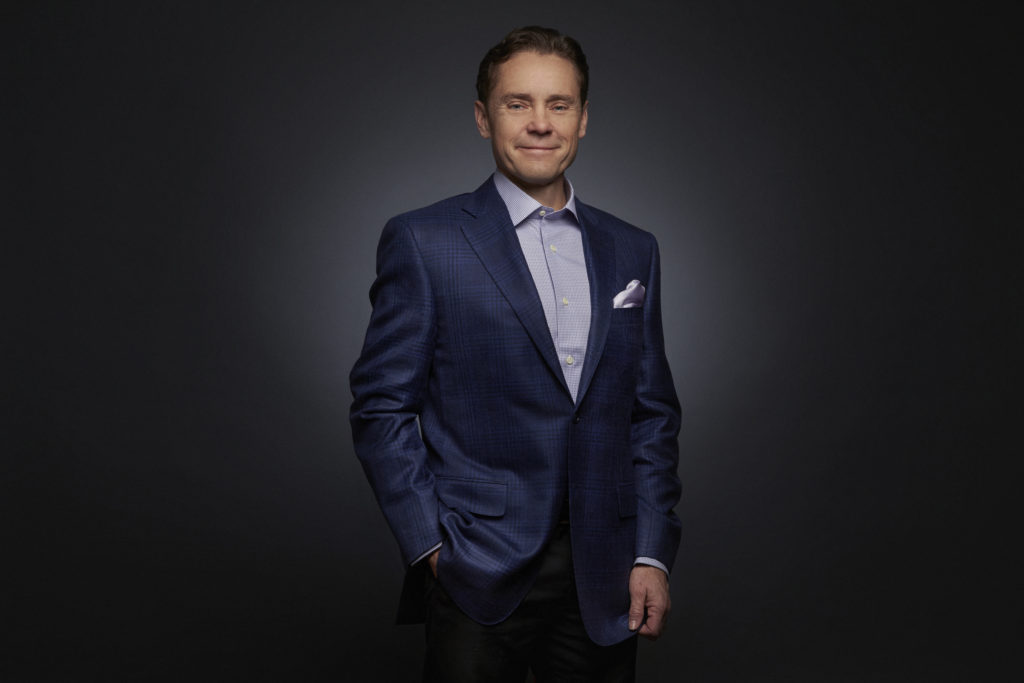 This was reflected in some of the applicants received at that point. Hopefuls came from backgrounds including high school graduates, traditional two-year vo-tech students, a retired military veteran looking for a second career, and other tradesmen looking to try the auto body industry, according to Kuhl.
Every applicant has a phone screening to suss out "just that passion for cars and the industry" as well as the applicant's work ethic, Kuhl said.
"We're not the easiest place to work for," he said. "… It's high production."
That's followed by an assessment online with questions including a mechanical aptitude test. Finally, the applicant visits a nearby ABRA and undergoes an extensive interview process.
Fill the void
ABRA is looking to fill subsequent 20-student classes as well as the inaugural 10-student one, "literally pumping out 20 every six weeks," Kuhl said. By August, the MSO will have the program up to two 10-student groups.
Eagan's campus is the first of what ABRA plans as "kind of a hub-and-spoke model" for a nationwide series of academies, and the initial C-level tech program will be followed eventually by options like estimator and general manager tracks, according to Kuhl.
ABRA knows what everyone else does. The industry needs an estimated 100,000-odd auto body professionals as all the boomers leave and younger generations ignore the industry. It's also racing other MSOs to expand like crazy across the country and deliver solid returns to private equity or public investors. A technician can produce between $30,000 to $50,000 a month in sales for a collision repair company, CREF has projected. Large MSOs, including ABRA, have hundreds of job openings; Kuhl noted that it could graduate 200 from the academy and "get those folks busy right away."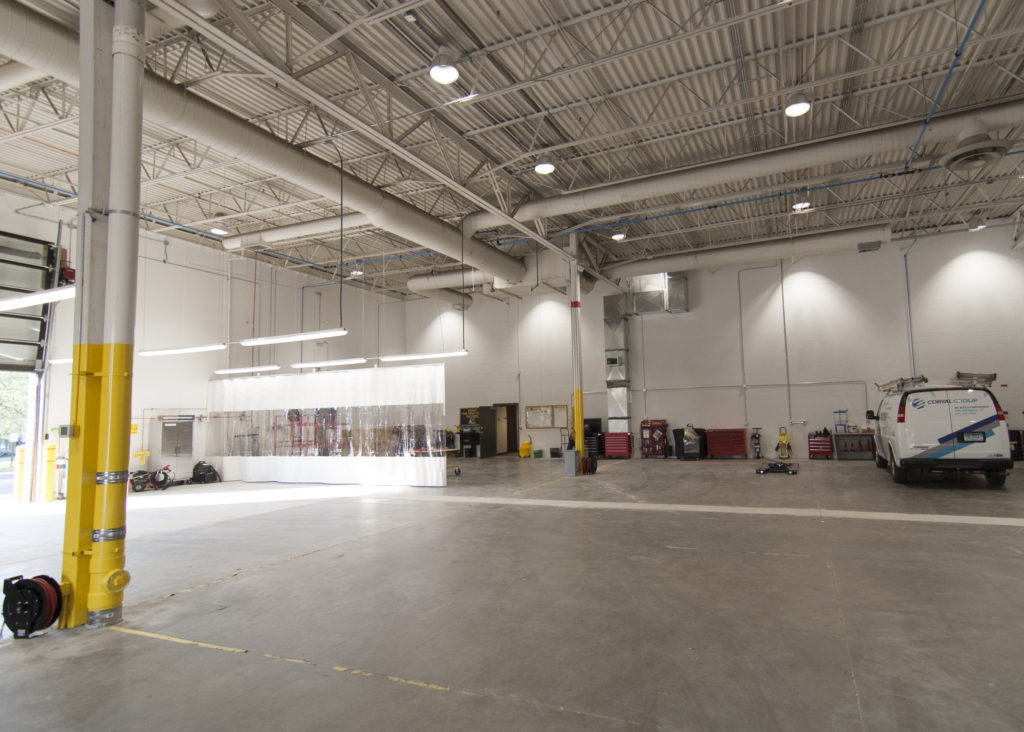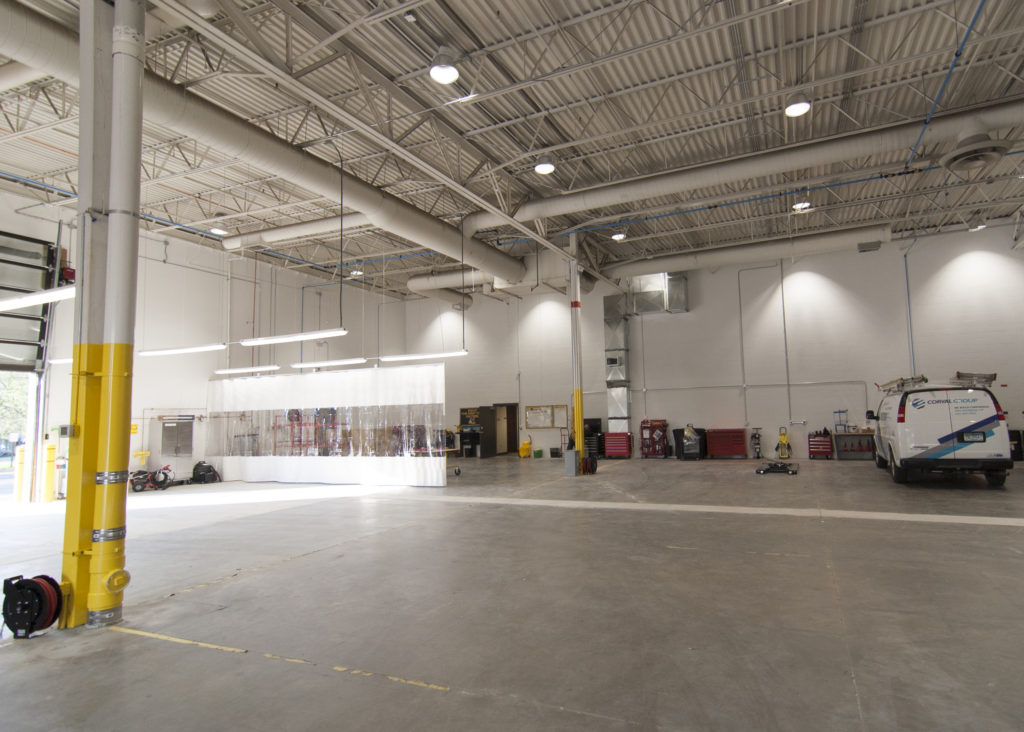 So why not build your own schools? Particularly since a C-level tech has most if not all of the skills auto body shops want out of a vo-tech graduate, based on a recent CIC CREF presentation:
Prep for paint.
Dent repair.
Plastic repair.
Detailing work.
Basic business skills/personal skills. (Essentially, the digital-messaging generation needs to learn how to deal with customers face-to-face.)
Repairing and replacing bolted parts.
After graduation
ABRA gives graduates a paycheck, tools and a job, but it expects them to stick around. Anyone who flunks out of the program, which costs ABRA about $5,000-$6,000 per student, or decides the work isn't right for them — no harm, no foul. You and ABRA can part ways, and you don't owe them anything.
But take the tools, start working for ABRA and then jump ship to a competitor within about two years, ABRA expects its $3,000 tools and the few thousand it spent on you at the academy repaid, according to Kuhl.
"We're investing a lot in these students and this program," Kuhl said. "… It's really more about protecting this investment versus penalizing someone who has made a decision."
A  retention bonus comes after a few months, and also requires you to stay with the company for two years.
ABRA SpringBoard Academy graduates will probably at least at first be able to pick a shop they want based on the demand for technicians in all of the MSO's markets.
In fact, ABRA planned to have them hired by an ABRA in their market of choice shortly into the five-week program and then upon graduation start work in the ABRA that hired them.
But at some point, it'll be a bit like the Army — you are posted to where ABRA needs you. "We can't promise that they're going to get to go to the store they want," he said.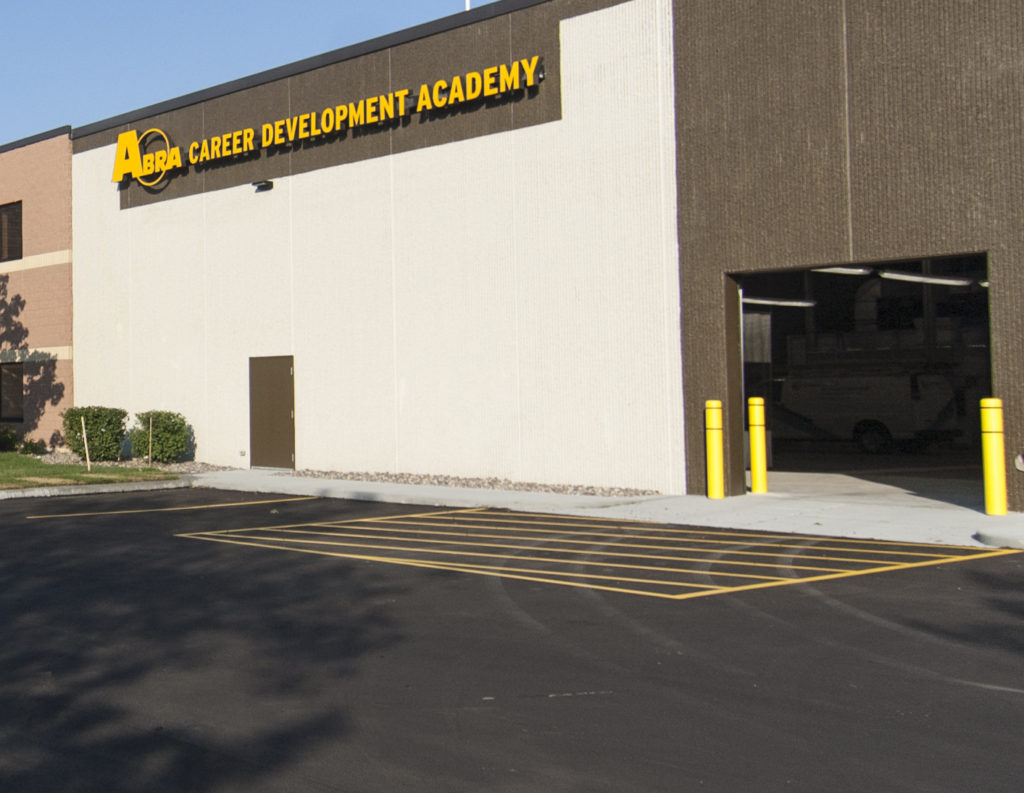 The good news: ABRA doesn't intend to nurture these students for five weeks but then throw them into a store and forget about them. At that point, the graduates will be paired with an A-level technician mentor, according to Kuhl. The point is for graduates to quickly "move up the food chain," and "role-model" the academy to future students, he said.
Mentors will receive teams of 3-5 apprentices and be responsible for certifying they know what they're doing after some time period. (Kuhl estimated the typical body tech needs 18-24 months to get to a "really high level of craftsmanship.")
ABRA acknowledges that a piece-rate A-level tech, particularly those nearing or exceeding six figures, might not necessarily want to put more lucrative work on hold to train a bunch of rookies. Kuhl said in the mid-June interview that ABRA was "finding ways to incent" but couldn't disclose more at that point.
Want to enroll? Call 763-585-6362 or visit www.abracda.com.
More information:
"ABRA Auto Body & Glass Opens State-of-the-Art Career Development Academy"
ABRA via Business Wire, July 18, 2016
ABRA Career Development Academy website
Images:
ABRA's SpringBoard Career Development Academy opened July 18, 2016. (Provided by ABRA)
ABRA Chief People Officer David Kuhl. (Provided by ABRA)
Share This: