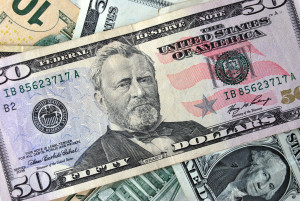 Editor's note: Repairer Driven News regularly features pieces by prolific national columnist Gene Marks.While despite not being directly related to collision repair, they should still prove valuable to the small-business owners and employees which make up much of the industry. In this column, originally published July 13 on Fox Business, Marks argues that there's a lot of competition for small business loans today.
I speak to many of my clients each month about how their businesses are doing — and the health of the economy in general. And to be sure, I hear the usual grumblings about high taxes, slow growth and too many regulations. But you know what I don't hear? I don't hear any complaints about getting financing. And there's a reason for that.
The financing environment for small businesses in 2016 is not just good: It's great. In fact, it's better than it was before the Great Recession.
Yes, venture capital and angel investing have both recently slowed. But that kind of financing is for a niche of start-ups and tech companies that aren't truly reflective of small business in America.
For my clients — the established small businesses who reside in industrial parks and office complexes around the country and distribute pipes, manufacture film, mow lawns, fix roofs and serve meals — the financing environment is strong. When they want loans to grow their companies they have plenty of options today.
Don't believe me? Then why, as Forbes recently reported, is Wells Fargo reaching out to small-business applicants it rejected?
"Some people are ready, and others have to become credit ready," Wells Fargo small business head told Forbes. "We realized that we wanted to be approving more people, and that part of the relationship with the customer isn't just approving them for loans but being on the journey with them when they get declined."
Translation: Wait, don't go! Maybe we can work something out!
The story sums up the financing atmosphere for small businesses as we enter the second half of 2016: Plenty of capital is available to those that need it. Just look at a few recent facts:
According to Biz2Credit, small-business loan approval at banks with more than $10 billion in assets in May was at a record high. Big banks this year are approving loans at a 6 percent higher rate than in 2015, and the approval rating has increased seven of the last nine months.
The most recent Pepperdine-Dun and Bradstreet Private Capital Access Index found that small businesses have had more and more access to funds since 2010.
In January, Citigroup said it lent more than $10 billion in 2015 to small businesses, 120 percent more than in 2009.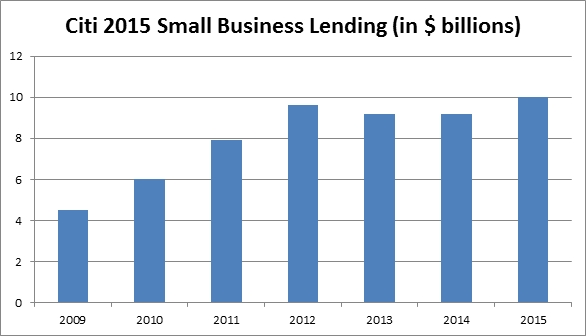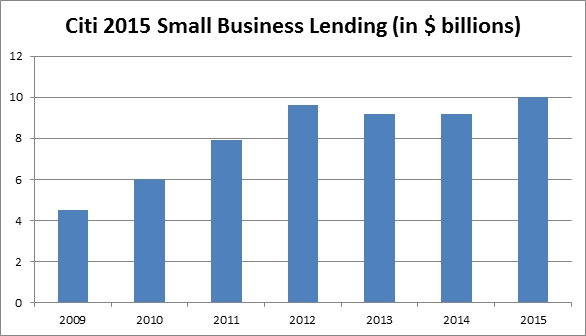 Wells Fargo wants to loan $100 billion over five years through its new FastFlex. Pittsburgh Business Times reported that PNC Financial Services Group announced it will expand a consumer loan program to small businesses.
Alternative lenders are filling in the gaps that big banks can't serve. The online lending industry has exploded over the past few years, led by firms like CAN Capital, Kabbage, Lending Club and others. PayPal and Square are providing merchant advances for working capital to their customers who qualify based on their cash flow.
And other big companies are jumping in: Staples has joined with Lendio, and Bloomberg Technology reported that American Express has done so as well. JPMorganChase has teamed up with OnDeckCapital, according to American Banker.
The Small Business Administration is booming, having a great 2015 in terms of the common 7(a) loans, according to the Small Business Finance Institute.
"It was indeed a great year for SBA 7(a) participants, as the program shattered all previous records for total loan volume, and even for the number of loans greater than $150,000," SBFI Director Charles Green wrote. "The 504 debenture volume grew for the first time since 2012, hopefully signaling that declining years are behind the program."
Of course, the news is not all rosy. It never is.
Pepperdine wrote that "small businesses' access to traditional bank loans, while increasing, still lags behind that of middle market companies, forcing small businesses to rely on personal assets and personal credit."
The Biz2Credit report admitted alternative lenders, credit unions and smaller banks saw lending rates fall due to increased competition from the big guys.
And the costs are much higher for small businesses that can't get financing from a traditional bank. Online bankers can charge as much as 30-50 percent annual interest for the loans they provide, and merchant financing services can be as high as credit card rates.
But the approval process is much quicker, personal guarantees are usually not required and the amounts financed can be as low as just a few thousand bucks — all benefits that a traditional bank cannot provide. And besides, shouldn't the costs be higher when there are more risks?
So please, don't tell me that you can't get a loan for your small business. You can. I understand if it may be too expensive because lenders believe that your business is a riskier investment. However, that's your choice. Be grateful that you have one.
This column originally appeared in Fox Business.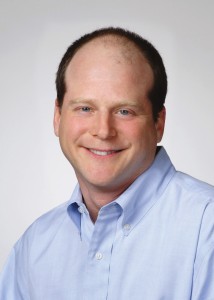 Gene Marks is a columnist, author, and small business owner. http://genemarks.com. Gene writes every day on business, politics and public policy for the Washington Post and weekly for Forbes, Inc. Magazine, Entrepreneur and the Huffington Post.  Marks has written 5 books on business management, specifically geared towards small and medium-sized companies. His most recent is "The Manufacturer's Book of Lists."  Nationally, Marks appears on Fox News, MSNBC and CNBC discussing matters affecting the business community. Through his keynotes and breakout sessions, Marks helps business owners, executives and managers understand the political, economic and technological trends that will affect their companies so they can make profitable decisions. Marks owns and operates the Marks Group PC, a highly successful 10-person firm that provides technology and consulting services to small and medium-sized businesses. Prior to starting the Marks Group PC, Marks, a Certified Public Accountant, spent nine years in the entrepreneurial services arm of the international consulting firm KPMG in Philadelphia, where he was a senior manager.
More information:
"Can't Get a Loan for Your Business? I Don't Believe it"
Gene Marks in Fox Business, July 13, 2016
Images:
Getting a loan for random bills might be easier than usual, based on a recent Gene Marks column originally published in Fox Business. (Andrii Silantiev/Hemera/Thinkstock)
Citigroup lending to small businesses by year. (Citigroup via Business Wire)
Columnist Gene Marks. (Provided by the Marks Group)
Share This: