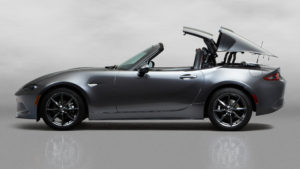 Mazda MX-5 Miata program manager Nobuhiro Yamamoto told Autocar a future version of the tiny, light sports car will eventually lose even more weight, as "we have in development affordable carbonfibre"
"The size is right," Yamamoto told the magazine in a story posted Friday. "But in the future lightweight materials will be very important and will be used in this car. Now carbonfibre is very expensive, but we have in development affordable carbonfibre, so the MX-5 will be lighter in the future."
The latest generation of the Miata came to the U.S. last year, the 2016 model year. Autocar reports the new generation wouldn't come before 2021.
The base 2016 MX-5 Club can be had as cheaply as $28,600 if you get the manual transmission. The most expensive MX-5 package would be the Grand Touring automatic (but purists will mock you) at $31,270. That's pretty inexpensive, so it'll be interesting how Mazda adds carbon fiber and keep it within that affordable ballpark (adjusted for inflation).
Obviously, we're speculating 5 model years out, but Mazda could go carbon fiber on just parts of the car to save weight but keep the project feasible. BMW has demonstrated how to pair carbon-fiber and steel for lighter, stronger structural parts, and plans to do more of it across its fleet. Lotus has shown how more elements can go carbon fiber with different trims.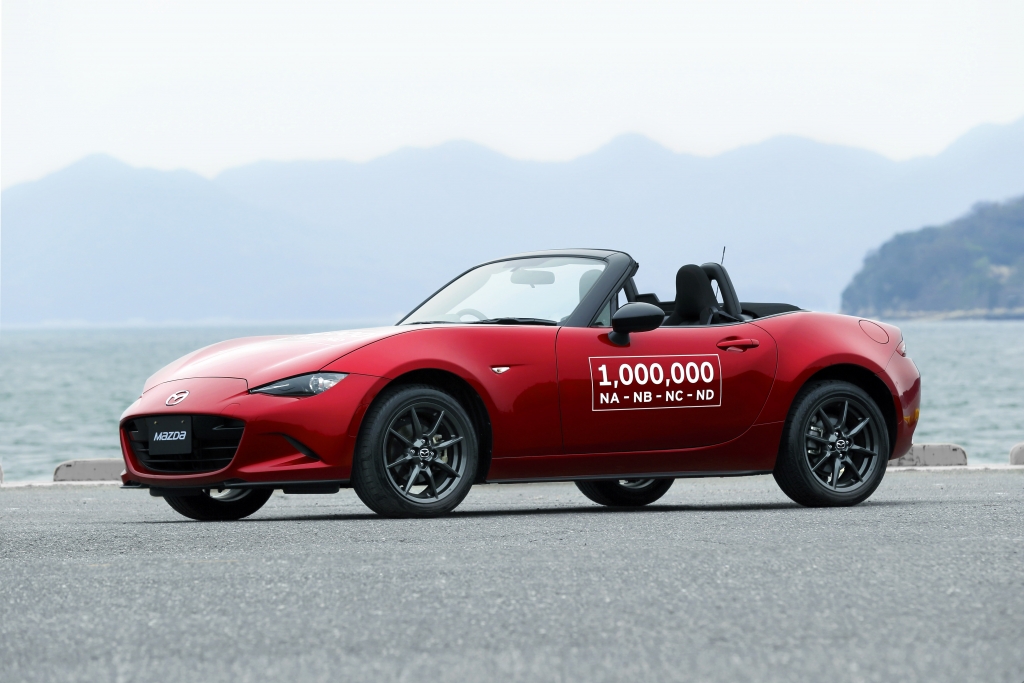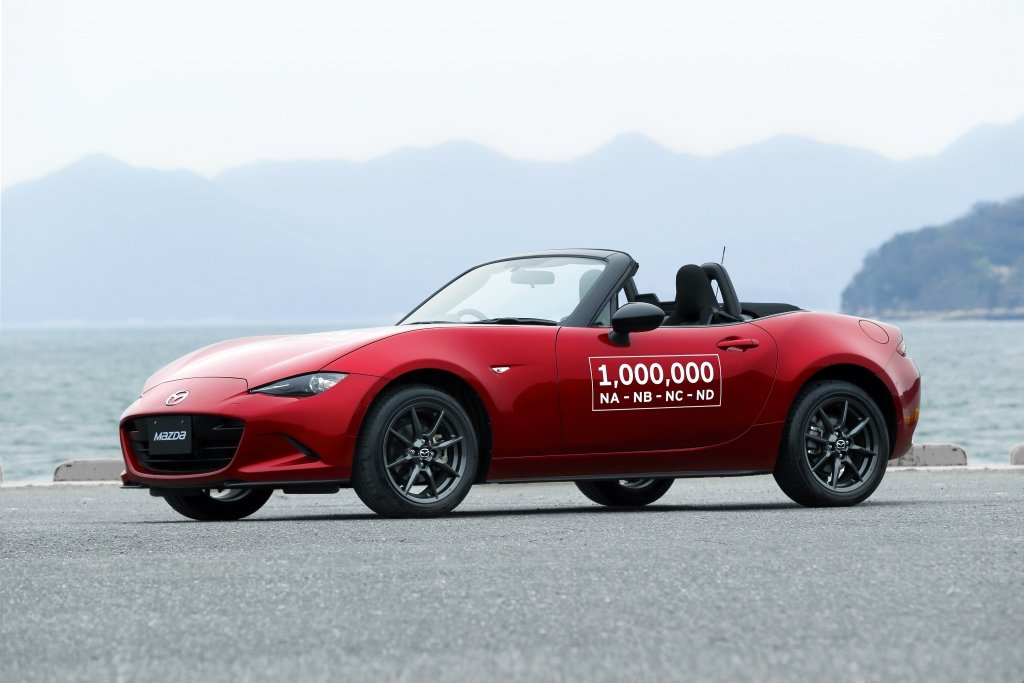 The current-generation Miata already lost around 150 pounds, and the 2016 body is 71 percent high-strength steel and aluminum, compared to the prior NC version's 58 percent, Mazda spokesman Jacob Brown wrote in an email to Repairer Driven News last year. The chassis nearly doubled its amount of high-strength steel from 12 percent to 21 percent.
Brown wrote then that aluminum is 9 percent of the Miata body, up from only 0.1 percent before, and makes up such components as the fenders, hood and truck "for the sake of light weight."
Here's how the different steels broke down in the car body, including two classes of it apparently never before used for the Miata. Everything but the 270-megapascal steel is considered high-strength.
270 MPa steel: 29 percent (down 13 percentage points)
390/400 MPa: 24 percent (+16)
780 MPa: 10 percent (-1.4)
980 MPa: 8 percent (+8)
1,180 MPa: 3 percent (+3)
1,500 MPa: 1 (+0.5)
The 2016 Miata has sold 5,384 through June in the U.S., up 102.9 percent from 2014's tally. See more discussion of the car and what it means to repairability with our coverage last year.
Other Mazda materials news worth noting by shops: The cool retractable hardtop fastback on the 2017 Mazda MX-5 Miata RF is "a little bit of everything," Brown said in an interview Friday.
The mechanical components are steel, the side panels are a composite material, and the top panels are aluminum and steel, he said.
More information:
"Next Mazda MX-5 will be lighter and more efficient than ever"
Autocar, July 22, 2016
"MAZDA MX-5 RF WITH RETRACTABLE HARD TOP MAKES GLOBAL DEBUT"
Mazda, March 22, 2016
Images:
The cool retractable hardtop fastback on the 2017 Mazda MX-5 Miata RF is composite, steel and aluminum. (Provided by Mazda)
Mazda produced its 1 millionth MX-5 ever, it announced in April 2016. (Provided by Mazda)
Share This: