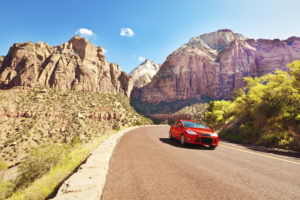 Though continuing a multistate trend by throwing out most of nine Utah auto body shops' litigation against insurers, a Florida judge agreed Thursday to let one repairer's steering allegation be refiled.
Middle District of Florida Judge Gregory Presnell noted that should Perk's Auto Repair try to bring the tortious interference claim against Farmers again, he'd probably let a Utah court handle it.
Because of the similarities between the cases, Presnell had been hearing federal steering and antitrust lawsuits brought by collision repairers around the country, including the Alpine Straightening Systems et al v. State Farm et al case otherwise dismissed with prejudice Thursday.
The steering claim still alive involves a customer which in February 2015 wanted to take her 2012 Toyota Camry to Perk's.
"However, when she expressed this choice to her insurer Farmers, she was told that Perk's was not on their preferred list and she had to take her vehicle to (a direct repair program shop)," the shops' attorneys wrote in May 2015. "She says she felt forced to use (the DRP shop) because of Farmers' statement to her."
Under Utah law, an insurer can't dictate which auto body shop a policyholder uses. (More on this shortly.)
Presnell's order Thursday supported recommendations made in March by Magistrate Judge Thomas Smith on the Alpine case, including reasons why the other steering allegations couldn't survive, nor could all of the quantum meruit or conversion claims. Read more of Smith's argument here.
In March, Smith observed that Farmers hadn't refuted the Perk's allegation specifically, and the allegation "Farmers told (the customer) she had to take her car to another shop is sufficient to allege improper means because it accuses Farmers of making an untruthful statement to accomplish its objective."
However, Smith felt and Presnell agreed that Perk's still needed to show some sort of injury for the allegation to survive a motion to dismiss. It would seem like demonstrating what Perk's would have made had they got the business would suffice.
The other specific steering allegations made in 2015 didn't demonstrate "improper means," Smith found.
Presnell also noted that GEICO had said in joining a Farmers objection that Utah law allows insurers to pick a repair shop. However, since Farmers itself didn't challenge Smith itself, Presnell wrote he wouldn't rule on that argument.
He won't, but we'll take a look. It seems like GEICO cherry-picked the section it liked in the Utah Administrative Code. The company cited R590-190-11 (8), but ironically also quoted R590-190-11 (4), which says the opposite and seems to take precedence over (8):
Insurers are prohibited from requiring a claimant to travel an unreasonable distance to inspect a replacement automobile, to obtain a repair estimate or to have the automobile repaired at a specific repair shop. . . .
When the insurer elects to repair and designates a specific repair shop for automobile repairs, the insurer shall cause the damaged automobile to be restored to its condition prior to the loss at no additional cost to the claimant other than as stated in the policy and within a reasonable period of time.
Here's how we read it.
A customer can pick whatever shop they want, and an insurance company can't override that.
If the customer doesn't care where they go, the insurer can pick whatever collision repairer it wants so long as their choice gets the vehicle back to preloss condition "at no additional cost to the claimant other than as stated in the policy and within a reasonable period of time."
That's still really confusing as it stands now, though, and the Utah insurance commissioner — or a Utah court, if Perk's refiles the claim — should really spell that out better. It's probably causing all kinds of headaches for Utah shops, policyholders and insurers.
Presnell in early March already dismissed federal Sherman Antitrust Act price-fixing and boycott allegations brought by the Utah shops against subsidiaries of the top insurers in the country, including Nos. 1-4 State Farm, GEICO, Allstate and Progressive.
But that and the remainder of the case tossed Thursday might have a second chance at the Eleventh District Court of Appeals, to which numerous related collision repairer-insurer cases across the country have already petitioned.
Share This: