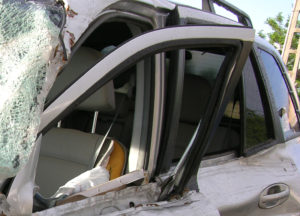 Insurers frequently refuse shops payment for reinspecting seatbelts, but the larger problem might be whether shops even do the OEM-demanded safety procedure, according to Collision Advice owner Mike Anderson.
Anderson in a news release Monday discussed results of the recently released "Who Pays for What?" body repair survey report and encouraged shops to take the frame, structural and mechanical repair poll ending July 31.
The survey, conducted in April by Collision Advice and CRASH Network, obtained data from 936 shops which responded to some or "in most cases" all of the questions, according to the survey.
Between 656 and 741 collision repair facilities answered whether or not they're asking eight of the country's largest insurers to reimburse them for inspecting seat belts. More than 60 percent indicated for each of the insurers they never asked. Those that did were rejected more than half the time.


"What's most concerning to me is not whether shops are getting paid for this or not, but if they are actually inspecting the seat belts," Anderson said in a statement Monday. "If we're not doing that, we could be putting people back in vehicles with seat belt issues that we never detected and addressed."
Anderson noted that some OEMs require a physical seat belt inspection following a collision, while others demand a digital scan.
FCA, for example, specifically included belts in the list of safety systems which "MUST be tested for fault codes (DTCs) that could be active (current) or stored following a collision. Use of the Mopar wiTECH vehicle diagnostic tester is necessary before and after collision repair."
Total replacement might also be a OEM procedure possibility, two other repairers noted earlier this year.
"I once scanned a Honda with no dash warning lights illuminated, yet the scan tool told me that two seat belt pre-tensioners were bad," Anderson said in a statement. "Had I not scanned it, I would not have known."
The smaller subset of direct repair program shops encountered different results than their non-DRP counterparts with many of the insurers with requests for the reimbursement. Interestingly, some DRP shops reported "Never" being reimbursed by their insurance partners at higher proportions than non-DRP shops negotiating with the same insurer, while other insurers' DRP shops reported the exact opposite.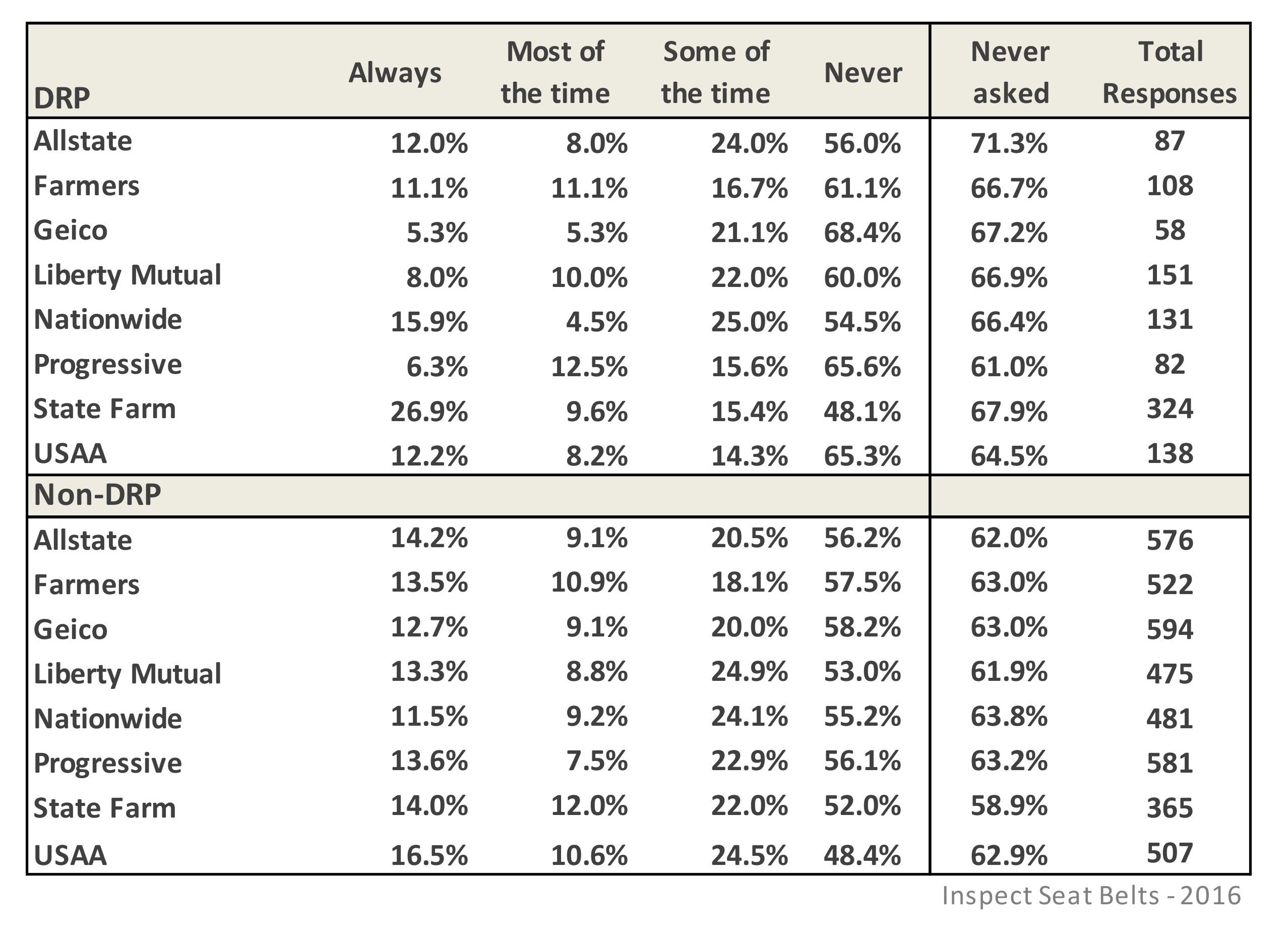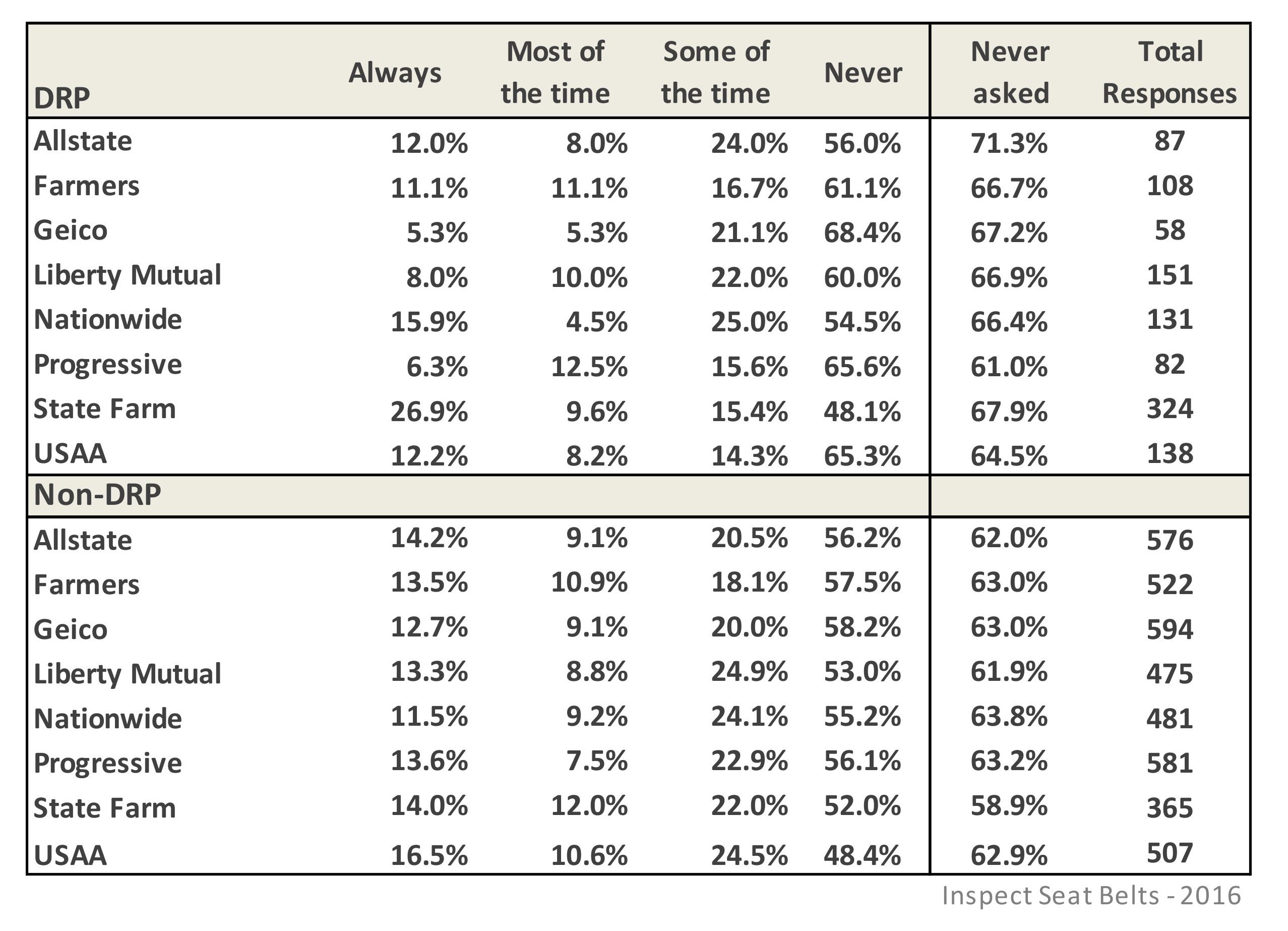 Anderson on Monday pitched the survey series as a means of checking one's work and to ensure a shop wasn't failing to provide altogether certain necessary procedures to vehicle owners.
"It's one thing if a shop doesn't charge for a repair procedure they are doing," Anderson said in a statement. "That can be a business decision, and I get that. But I have a feeling many shops aren't even doing some of these procedures we cover in the surveys. I can't stress enough that even if you don't care who pays for what, just taking these surveys is a great way to remind your team about some of the important procedures you may be overlooking."
The 15- to 30-minute frame, structural and mechanical labor survey ends July 31. Participants will receive a free copy of the results, which otherwise are available via CRASH Network here. Individual responses are kept confidential.
More information:
"Who Pays for What?" 2016 body survey results
Take frame, mechanical and structural "Who Pays for What?" survey (through July 31, 2016)
Images:
OEMs often require seat belt inspections following a collision, according to Collision Advice owner Mike Anderson. (Cristian Nitu/iStock)
Insurers frequently refuse shops payment for reinspecting seat belts, but the larger problem might be whether shops even do the OEM-demanded safety procedure, according to Collision Advice owner Mike Anderson. (Provided by Collision Advice-CRASH Network)
The smaller subset of direct repair program shops polled in April for a body work "Who Pays for What?" survey encountered different results than their non-DRP counterparts with many of the insurers with requests for the reimbursement on inspecting seat belts. (Provided by Collision Advice-CRASH Network)
Share This: