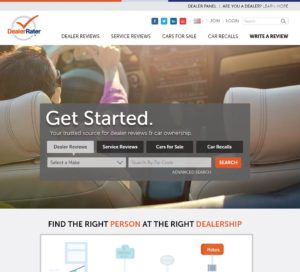 Dealership collision repairers, there could be an even bigger reviews player looking over your shoulder.
New and used vehicle finder website Cars.com announced Tuesday it would buy DealerRater, which it called the largest dealership review site in the industry. Automotive News reported Tuesday that Cars.com would have 4 million customer reviews following the deal's close, expected at the end of August.
Cars.com belongs to publicly traded Tegna, but the terms of the deal were not released Tuesday. Cars.com expected it'd close on DealerRater by the end of month.
"We are pleased to bring DealerRater into the Cars.com family of industry-leading products and people as we create the largest dealer review platform in the automotive sector," Cars.com President and CEO Alex Vetter said in a statement. "With this acquisition, Cars.com has solidified its position as the leader in online automotive reviews and the preeminent authority for car shoppers and owners on what to buy, where to buy and who to buy from." (Weird dictatorial emphasis Cars.com's.)
Cars.com said it launched reviews in 2011. It noted that 79 percent of car buyers — and more importantly for dealership or other collision repairers, 68 percent of service customers — felt "review sites are one of the most helpful resources when selecting a car dealership." (That data appears to have come from Digital Airstrike, based on Automotive News' coverage.)
DealerRater actually distinguishes between service center reviews and regular dealership reviews, making it an important consideration for auto body and mechanical service and repair employees and managers.
"We are happy to be joining Cars.com and are proud to share a similar foundation," DealerRater CEO Gary Tucker said in a statement. "DealerRater is uniquely positioned to lead the industry transition to finding not only the right dealer, but connecting consumers with the right person at the right dealer."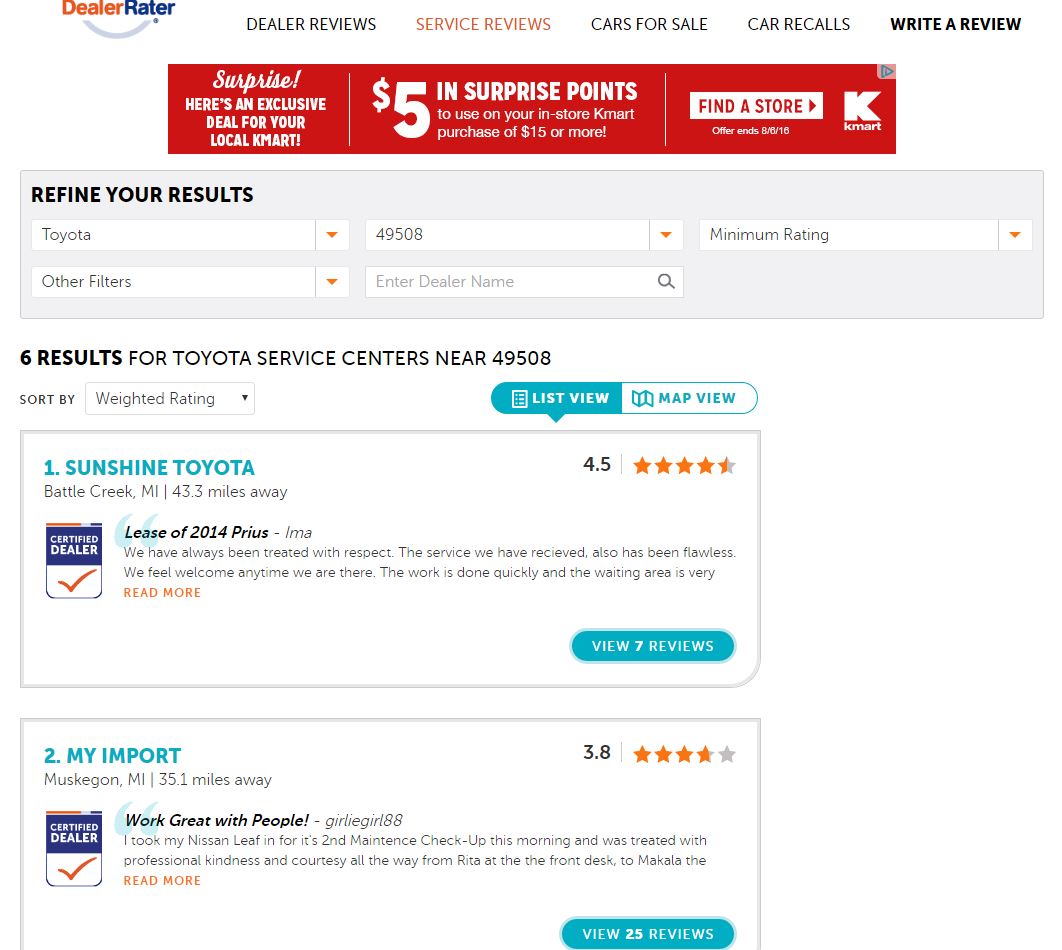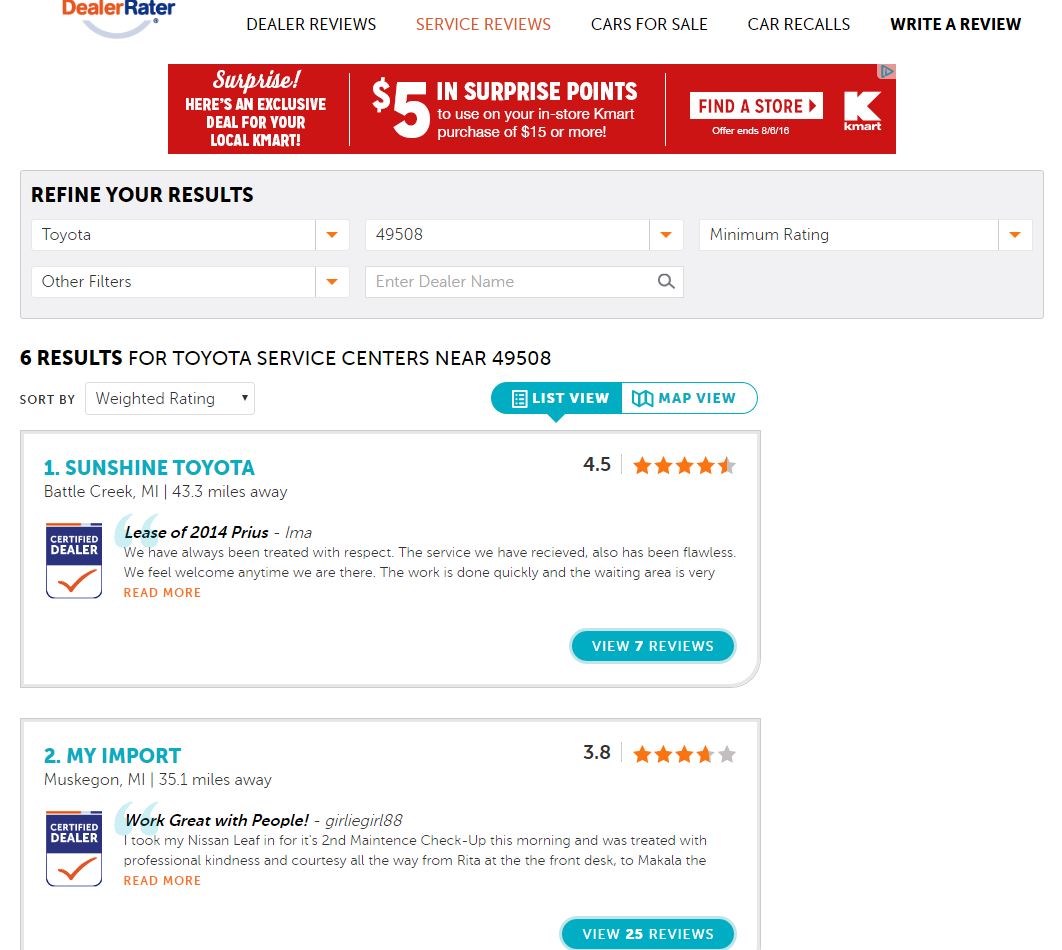 J.D. Power service center satisfaction findings
Earlier this year, J.D. Power reported that its more formal late 2015 study of customer dealership service center satisfaction found recall customer scores down for the first time in six years.
"Compared with customers having non-recall work performed, those having recall work done are less likely to have their vehicle returned to them cleaner and with the same settings as when they brought it in and less likely to be contacted by the dealer after the service is complete," J.D. Power wrote.
About 51 million cars were recalled in 2015, according to J.D. Power, which cited the National Highway Traffic Safety Administration.
Recall customer satisfaction fell in this year's study from 789 to 781. Non-recall customer satisfaction rose among both luxury and mass-market customers and averaged 809 overall.
"While it may be tempting for dealers to focus more on repair or maintenance work, recall customers represent both an opportunity and a risk to the brand and dealer," J.D. Power U.S. automotive retail practice Vice President Chris Sutton said in a statement. "There is a need for consistency in the service experience, regardless of the reason for the visit. A lack of consistency, particularly for recall work, can damage customers' perceptions of the brand and negatively impact their likelihood to recommend and repurchase the brand."
Basically, give a customer crummy service when it's a recall, and they'll remember it when they need more attractive repairs or service done. (And then they tell the new Cars.com-DealerRater.)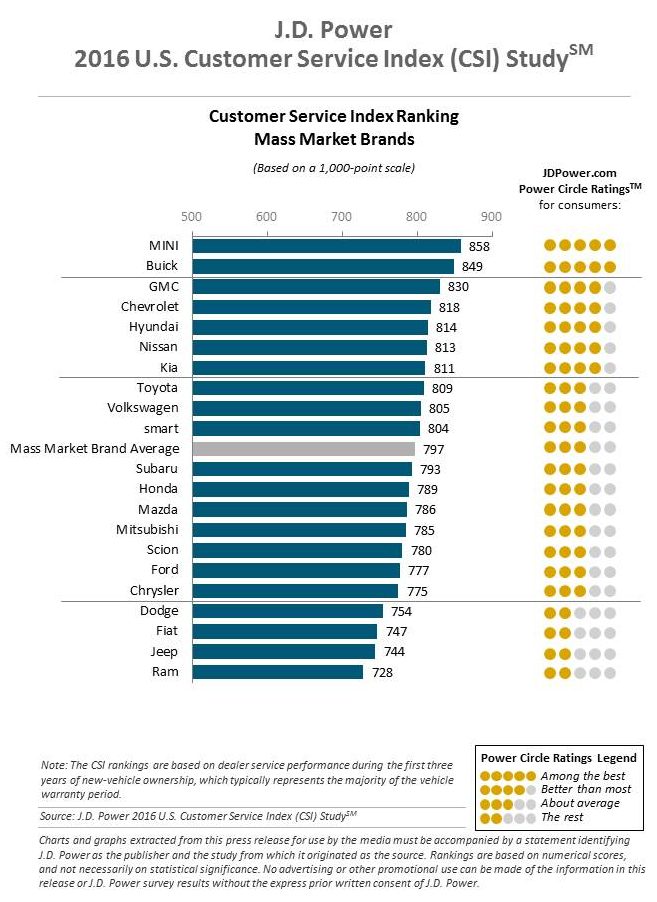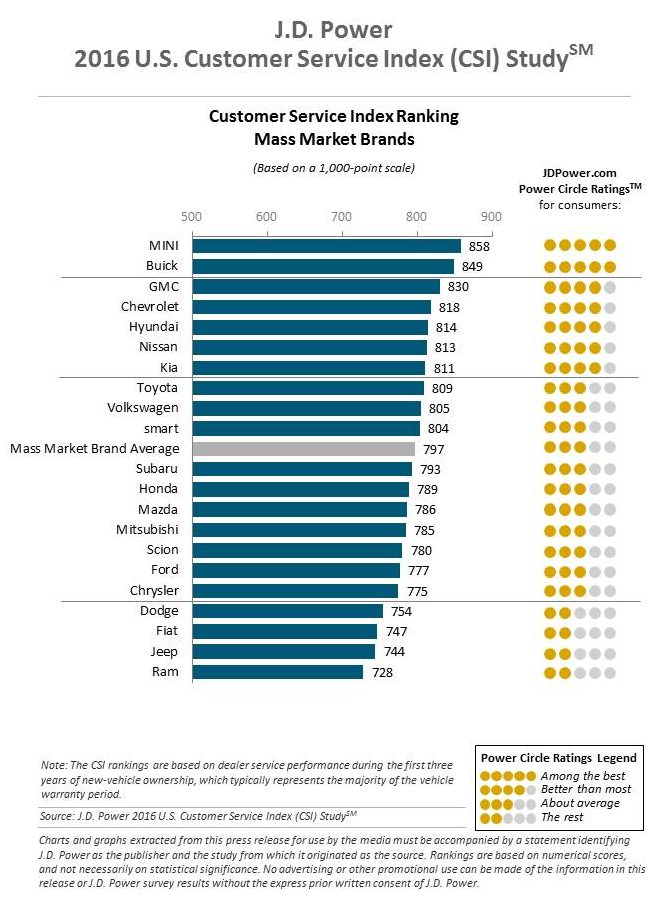 Other findings of potential interest to both dealership and unaffiliated body shops:
Get it right the first time. This one can't be emphasized enough, particularly now that third-party reinspections are a bigger deal and OEMs building repair networks fear bad repairs will harm their brand.
Fortunately, 94 percent of those surveyed reported the dealership fixed or serviced the car in one shot. But for the six percent who didn't, satisfaction falls to 611 out of 1,000 — 207 points lower. 
The unlucky 6 percent most frequently reported that their vehicles weren't fixed correctly because "work performed didn't correct the problem" (28 percent) and "dealership could not find the problem" (22 percent). The latter is less of a collision repair issue (we'd hope!), but the former may resonate.
Seriously, text or email your customers. "Dealer service communication overwhelmingly takes place either in person at the dealership or over the phone; only 2% of all customers currently receive service updates via text message or email," J.D. Power wrote.
But even 22 percent of Baby Boomers (born 1946-1964) would prefer texts or emails, and that climbs to 37 percent for Generation X (1965-1976) and 38 percent for Generation Y (1977-1994).
Greet customers fast. Service satisfaction jumps 44 points if a service adviser greets a customer in 2 minutes or less. About 27 percent had to wait longer.
More information:
"Cars.com Reaches Agreement to Acquire DealerRater"
Cars.com, July 26, 2016
"Cars.com will buy DealerRater to create review giant"
Automotive News, July 26, 2016
"Automotive Recalls Drive Decline in Service Satisfaction, J.D. Power Study Says"
J.D. Power, March 16, 2016
Images:
DealerRater's home page on July 26, 2016. (Screenshot from www.dealerrater.com)
DealerRater's dealership service center reviews are shown. (Screenshot from www.dealerrater.com)
J.D. Power found these customer satisfaction averages for mass-market dealership service centers in late 2015. (Provided by J.D. Power)
Share This: