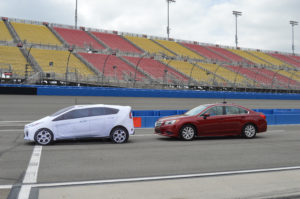 AAA testing indicates autobraking won't totally eliminate all collision repair business, as various OEM systems "vary widely in design and performance," the organization announced Wednesday.
But it still works well enough that it'll affect your body shop, based on AAA's results, which back up research done by the IIHS and Thatcham.
The fact that autobraking isn't infallible, particularly at higher speeds, isn't a revelation. The systems have always been touted to work under certain conditions and speeds, and OEMs warn the driver must be the first line of defense. (Which is the same as any other vehicle system — it's not like there was carte blanche to drive like a maniac decades ago when seatbelts became standard.)
It's also not surprising that a system designed to stop the car altogether cuts the speed by more than a system that merely mitigates the impact by slowing the car. Full autobraking — promised by the OEMs for 99 percent of U.S. vehicles by the 2022 model year — will render the latter moot anyway.
"While any reduction in speed offers a significant safety benefit to drivers, AAA warns that automatic braking systems are not all designed to prevent collisions and urges consumers to fully understand system limitations before getting behind the wheel," AAA wrote.
Drivers apparently don't realize any of these caveats, according to AAA. That confusion could lead to more crashes if it gives drivers a false sense of security, and so it makes a lot of sense the tourism and insurance company would want to get the word out.
"AAA found that two-thirds of Americans familiar with the technology believe that automatic emergency braking systems are designed to avoid crashes without driver intervention," AAA automotive engineering and repair managing director John Nielsen said in a statement. "The reality is that today's systems vary greatly in performance, and many are not designed to stop a moving car."
What's interesting from a collision repair perspective are the rates of systems overachieving and underachieving in AAA's tests — and the further validation that overall, the technology is going to affect repair volumes. Rear-ending produces about a third of all crashes, according to AAA, citing NHTSA data.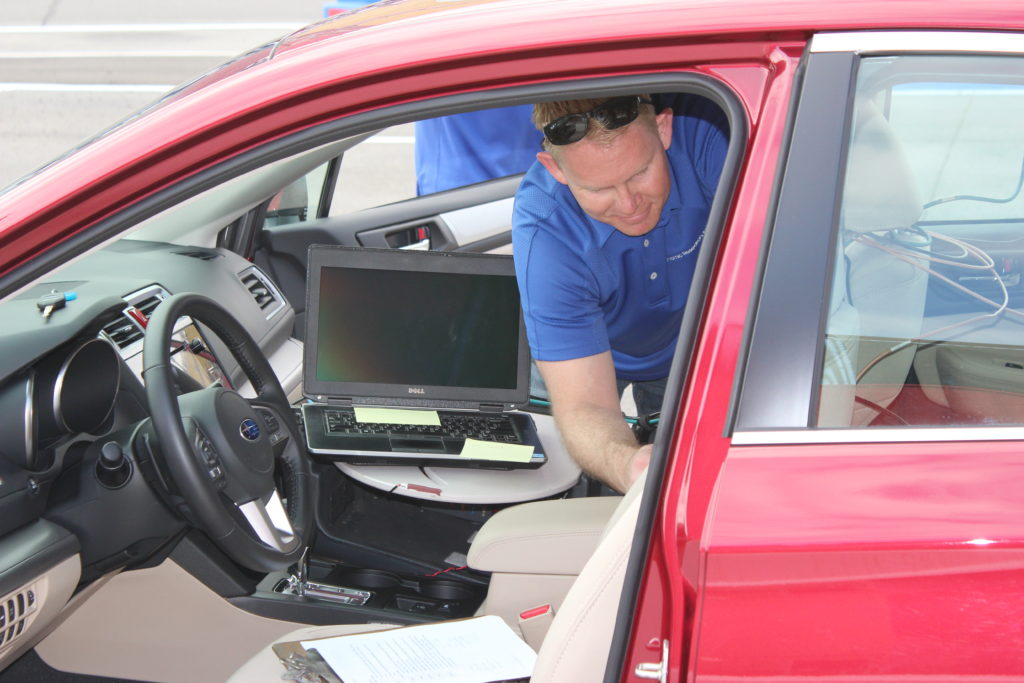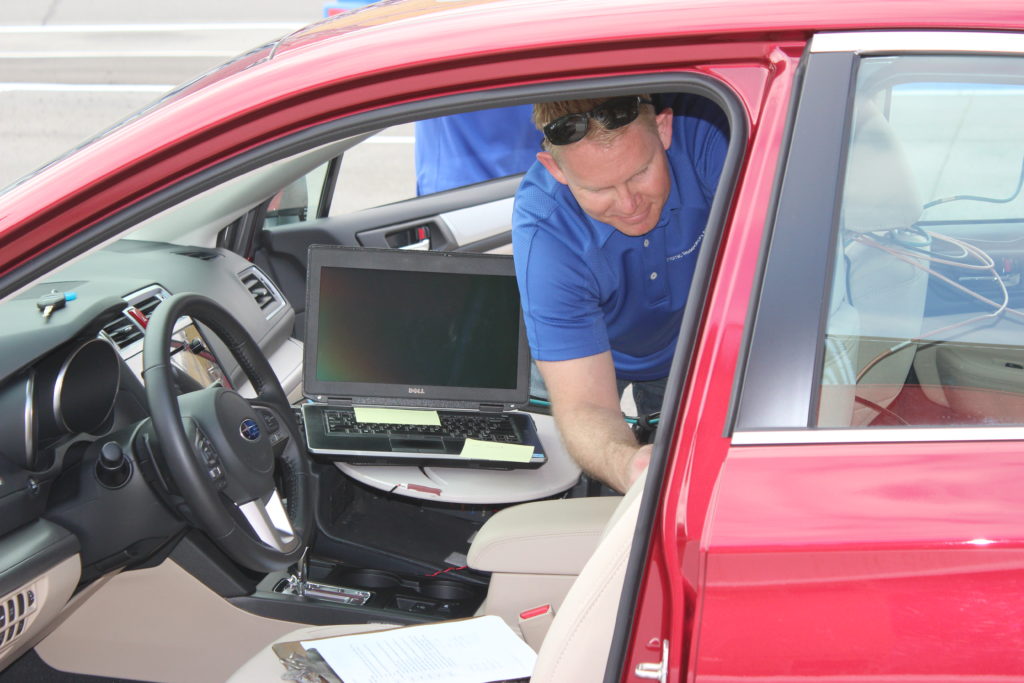 Testing and results
AAA and the Automobile Club of Southern California Automotive Research Center took a 2016 Honda Civic, Lincoln MKX, Subaru Legacy, Volkswagen Passat and Volvo XC90 and raced them at a static "SoftCar360" and a moving robot car between 25-65 mph.
After more than 70 tests, AAA found:
The autobraking systems "only" prevented 60 percent of crashes when the speed differential was less than 30 mph. "Surprisingly, the systems designed to only lessen crash severity were able to completely avoid crashes in nearly one-third (33 percent) of test scenarios," AAA wrote.
The autobraking systems cut speed by 79 percent in general, but the severity-reduction systems "only" cut speed by 40 percent.
"Automatic emergency braking systems have the potential to drastically reduce the risk of injury from a crash," research center manager Megan McKernan said in a statement. "When traveling at 30 mph, a speed reduction of just 10 mph can reduce the energy of crash impact by more than 50 percent."
So while customers overestimate the systems, shops shouldn't underestimate the impact they're going to have on business.
In some instances, it'll be good: Fewer total losses and more volume to repair, and those repairs are likely going to need pricier OEM parts and require scans and calibration.
In other instances — the crash is prevented altogether 60 percent of the time — it's going to seriously cut volume.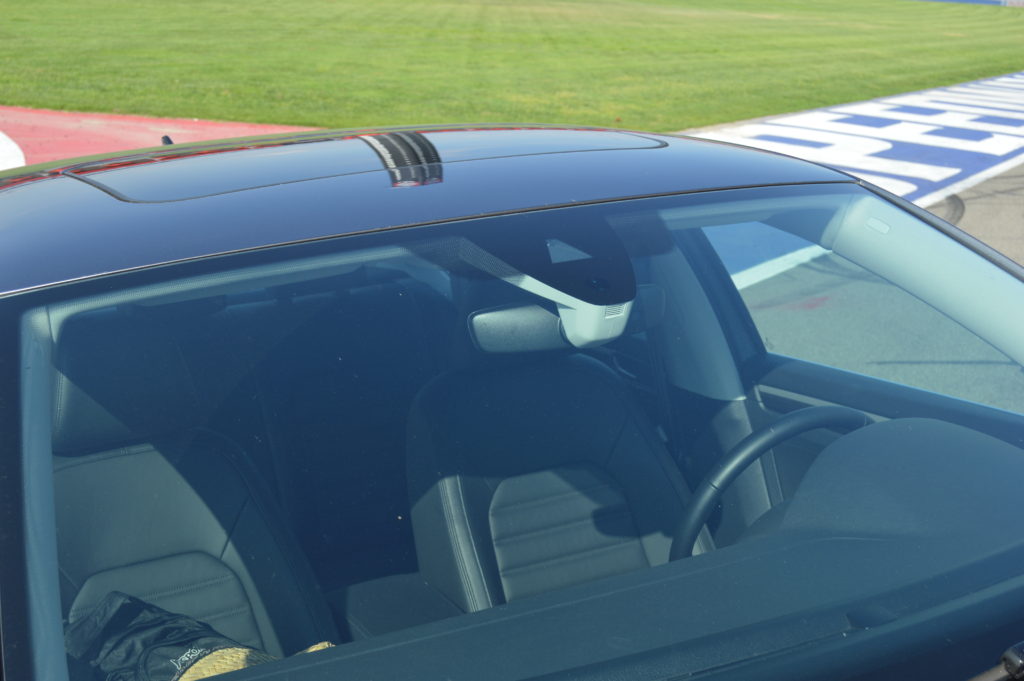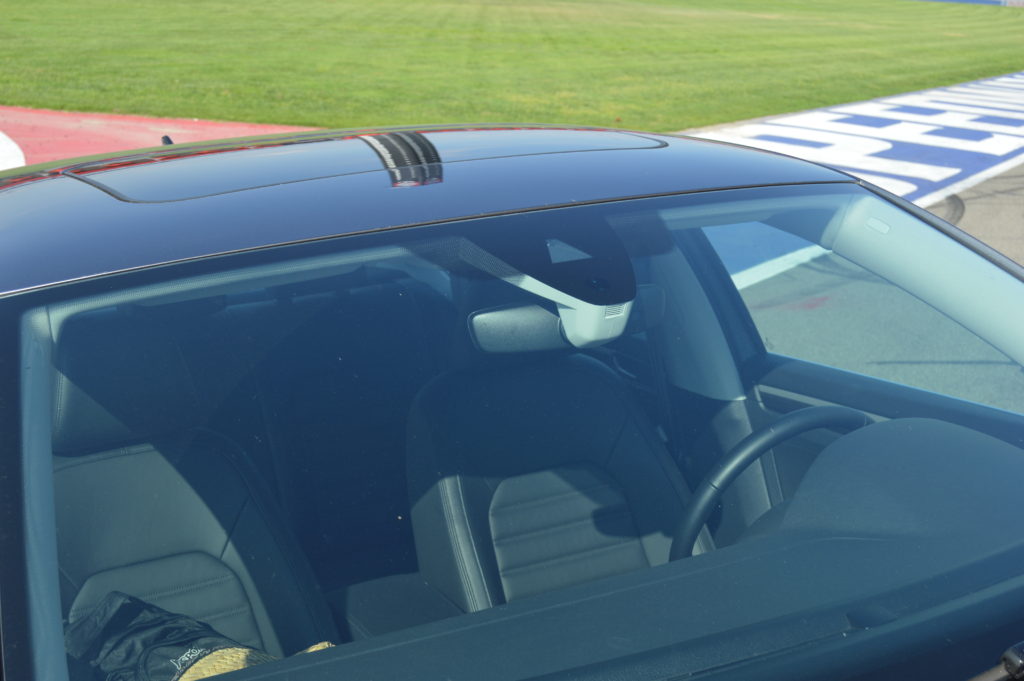 AAA also tested the systems beyond the bounds of where they're billed to work, and "the variation among systems became more pronounced."
When the vehicles were raced at 45 mph at a static vehicle, the autobraking systems avoided 40 percent of crashes and overall cut speed by 74 percent. The slowing-but-not-braking systems cut speed by 9 percent, but apparently ran into the SoftCar360 every time.
The average age of a vehicle repaired in the second quarter of 2016 was 6.88 years, Mitchell recently reported. CCC says 41.8 percent of repairable vehicles were 7 years or older in 2015. So expect the 2022 model year's autobraking-standard vehicles to really affect volumes around the end of the next decade.
However, 9 percent of drivers surveyed have autobraking today, and it's already standard on 10 percent of vehicles, according to AAA. Those are probably mostly more expensive trims or luxury cars, but Toyota said it'll offer the technology standard on most of its and Lexus' models by 2018.
More information:
"Hit The Brakes: Not All Self-Braking Cars Designed to Stop"
AAA, Aug. 24, 2016
Images:
AAA testing indicates autobraking won't totally eliminate all collision repair business, as various OEM systems "vary widely in design and performance," the organization announced Aug. 24, 2016. (Provided by AAA)
An example of road-checking technology — often found behind the windshield — used in autobraking or collision mitigation systems. (Provided by AAA)
Share This: