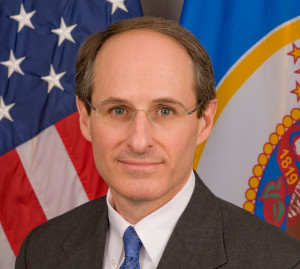 Minnesota took a similar misleading-speech line as it did with a contentious 2015 auto glass claims action in a consent order with Auto-Owners Insurance earlier this summer.
The company, according to Commerce Commissioner Mike Rothman's office, used a glass claims contractor without a Minnesota business license and violated other state statutes related to payment and non-preferred shops.
Auto-Owners agreed to pay a $10,000 penalty and quit using Auto Glass Inspection Services to adjust auto glass claims until AGIS gets a state business license. It's also supposed to try harder to determine license compliance of future claims contractors.
The insurer also must "cease and desist from using a nonpreferred glass vendor's failure to accept the price offered by Respondent for automobile glass repair or replacement as the sole basis for performing a vehicle inspection" and quit telling "insureds they may or will be balanced-billed by non preferred vendors, unless Respondent has information supporting the assertion for a certain vendor," according to the consent order.
Intriguingly, the state also notes in the consent order that Auto-Owners "has completed a Minnesota pricing survey to ensure it provides payment for automobile glass claims based on prices that are fair and reasonable within the local industry at large and shall update it at least annually," according to the order.
It does not state if the data would become public, as California does with auto body pricing surveys. It's not clear either whether the survey involves body shop rates as well as glass repair rates.
"Thanks for your inquiry," Auto-Owners corporate communications administrator Andy Flanagan wrote in an email early Monday. "However, we will not be commenting on either the Minnesota consent order or whether we will be surveying labor rates at body shops in that market."
AGIS President Jim Larson on Monday said his company and its attorney looked at the requirements for out-of-state operator licensing in 2015 and concluded it didn't need one.
"We still don't think we need to, but we did," Larson said. He said AGIS wasn't contacted by the Department of Commerce at all.
Larson said AGIS got the license in about a day, and it continues to work with Auto-Owners.
As for the statements-to-customers issue discussed in the report, Larson said his company wasn't involved in that part of the claims process for Auto-Owners.
All AGIS did was request quotes from auto glass shops on behalf of the insurer, he said. The only policyholder contact his company ever had was occasionally to request invoice information, he said.
Safelite case parallels
The order's terms regarding what Auto-Owners' policyholders were told are similar to those in a January 2015 consent order between the agency and AAA involving what Safelite allegedly said on AAA's behalf.
Under the terms of the order, the insurer was directed to quit using Safelite — allegedly an unlicensed adjuster — to administer glass claims. AAA actually proposed the idea of dropping Safelite to avoid a larger penalty than the $150,000 in the consent order, according to the state.
The consent order still allows AAA policyholders to use Safelite for repairs, and AAA can still keep Safelite in their glass direct repair program. Safelite just can't administer claims.
Statelite has taken the case to federal court on free-speech grounds after appeal attempts in Minnesota failed. It argued that telling customers they could or would be balance-billed — even if the practice effectively is nonexistent or the glass shop tells the customer it won't happen — isn't misleading, just fact.
On June 24, around the same time as the agency and Auto-Owners had signed the consent order, Safelite requested summary judgement ahead of an upcoming trial.
Both sides are expected to be ready for trial on Monday, though neither a decision nor the trial itself have that deadline directly.
Featured image: Minnesota Commerce Commissioner Mark Rothman. (Provided by Minnesota Commerce Commission)
Share This: