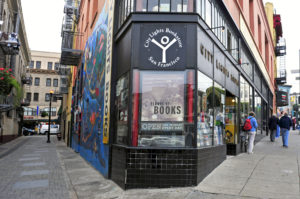 Editor's note: Repairer Driven News regularly features pieces by prolific national columnist Gene Marks. While despite not being directly related to collision repair, they should still prove valuable to the small-business owners and employees which make up much of the industry. This column, originally published in Inc. Magazine on Aug. 22, ought to give a little hope to the thousands of independent collision repairers facing the consolidation curve.
According to recent data released by Statista, the bookselling business is on a rebound. After a number of years in decline, sales picked up in 2015 (a 1.9 percent increase from the previous year) and the trend continued into the first half of 2016 with revenues up another 6.1 percent. Is this a fluke?
No, it's not. The bookselling business is back. The number of independent booksellers has increased 25% since 2009, according the American Booksellers Association told NPR's "Morning Edition." And it's all thanks to small business.
A surprising trend
I admit the trend kind of surprises me. I read a lot of books, so much so that I used to drag around two or three with me every time I traveled. Life changed when I purchased my first Kindle a few years ago. Now I could carry around thousands of books in an overnight bag. I can download book samples and read multiple books at the same time without lugging them around.
For me, the Kindle was the ultimate in convenience. So, I wondered, how could traditional bookstores survive in the face of technology like this?
---

You will find more statistics at Statista
---
But they have. And prospered. Just look around. Even in 2016, you'll see many people – both old and young – who are still reading books the old-school way. The line for the new Harry Potter hardcover book was out the door at my local Barnes & Noble last month, as was the demand for Harper Lee's "To Kill A Mockingbird" follow-up last year.
To these people, a book is not something to be downloaded. It is a friend, with a beautiful cover, a hefty weight and a future place on a bookshelf in one's home that will remind the reader of a great story and start a conversation with any visitor who notices it.
Technology disrupts – but only to a point. Sure, there are less people reading physical copies of books. But there are still millions who do. Just like there are those who listen to vinyl records, read the newspaper, make calls from a house phone or drive to the mall. These industries are a shadow of what they once were.
Large, popular retailers like Borders, B. Dalton, Sam Goodys and Listening Booth are no longer around. Stores like Barnes & Noble and Macy's have survived but are struggling to stay profitable.
---
Get business guidance at Repairer Driven Education
Collision repair professionals seeking advice for how to grow and sustain their businesses should check out "Competing with Consolidation: 5 ways to make more money and outmaneuver your biggest competitors in 2017" with Brad Mewes of Supplement; "Family Business Succession: The Family Component" with Lee Rush of Sherwin-Williams; and "Selling and Marketing in an Increasingly Competitive Marketplace" with Steve Trapp of Axalta. The three sessions are part of the Society of Collision Repair Specialists' Repairer Driven Education Series from Nov. 1-4 during SEMA. Register here.
---
It's all about niches
The bookselling world has been broken down into niches. And when there are niches, small businesses move in to profit.
There is a niche of people who buy books. And this is a niche where a small business can, and are, defeating the big corporation. They include Beaverdale Books near Des Moines, Iowa, which just celebrated its 10th year in business. Or Print, which opens this fall in Portland, Maine, and already has more than 800 likes on its Facebook page. Or Orinda Books, a northern California store who is now in its 40th year.
These booksellers, and thousands of others, are catering to a niche of customers who shun downloads and crave more.
They're fans. They don't want to just read a book. They want to discuss it with others. They want to attend author signings, go to book groups, drink coffee and use the Wi-Fi of a store with the comfort and coziness of having books all around them – and then when they get home continue the conversation on Facebook and Pinterest with the friends they made at the store.
They're not just looking for a place to buy books. They're looking for an experience – a place to share their passion about books with others who have the same passion. They don't desire just product. They desire a community.
And thousands of small businesses owners have responded to this desire.
Amazon is going brick-and-mortar too
Amazon, considered by many in the industry to be the Evil Empire of bookselling, has recognized the trend. It opened its first brick-and-mortar location in Seattle and is planning hundreds more, according to a Wall Street Journal report.
To make this work, Amazon will need volume. They will need a steady stream of customers buying product. They will need to meet the earning expectations of Wall Street and the demands of their shareholders. Every quarter they will have to show increasing sales and justify how its brick and mortar stores are contributing to its earnings per share. They will struggle to find and keep passionate, dedicated employees.
But smaller, independent businesses don't have these pressures. The owner of a bookstore in Portland or Miami is just looking to make enough profit to earn a decent living doing something that she loves: selling books.
That same owner is smart enough to provide a little food, Wi-Fi, educational events and other activities to bring the community together around her store. She doesn't have the same kind of financial concerns that a large corporation has, so she can be more focused on service, rather than just sales.
The book selling industry has hit the bottom and now, thanks to its small businesses, is now on its way back up.
It'll never be the same as it was more than a decade ago, and I'm skeptical that large corporations will be able to succeed in that space again – even if their name is Amazon. But it will provide a livelihood for the thousands of independent merchants who have realized the opportunity and who are just looking for a nice livelihood, without quarterly earnings releases.
This column originally appeared in Inc. Magazine.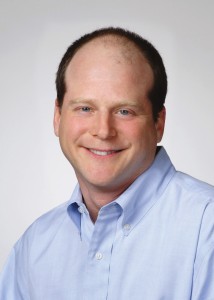 Gene Marks is a columnist, author, and small business owner. http://genemarks.com. Gene writes every day on business, politics and public policy for the Washington Post and weekly for Forbes, Inc. Magazine, Entrepreneur and the Huffington Post.  Marks has written 5 books on business management, specifically geared towards small and medium-sized companies. His most recent is "The Manufacturer's Book of Lists."  Nationally, Marks appears on Fox News, MSNBC and CNBC discussing matters affecting the business community. Through his keynotes and breakout sessions, Marks helps business owners, executives and managers understand the political, economic and technological trends that will affect their companies so they can make profitable decisions. Marks owns and operates the Marks Group PC, a highly successful 10-person firm that provides technology and consulting services to small and medium-sized businesses. Prior to starting the Marks Group PC, Marks, a Certified Public Accountant, spent nine years in the entrepreneurial services arm of the international consulting firm KPMG in Philadelphia, where he was a senior manager.
More information:
"Could Bookstores Be The Next Start-Up Boom?"
Gene Marks in Inc. Magazine, Aug. 22, 2016
Images:
Columnist Gene Marks. (Provided by the Marks Group)
The famous San Francisco independent bookstore City Lights is shown Oct. 19, 2011. (nito100/iStock)
Share This: