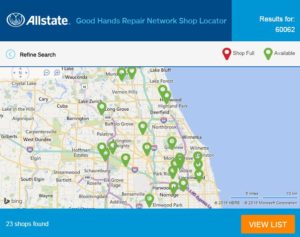 Though State Farm this year announced it'd cut shops from its direct repair program, other competitors feel they've reached an appropriate network size, insurers indicated last month.
Representatives from four Top 10 insurers shared a variety of considerations at NACE on Aug. 11 for shops in — and competing with — their direct repair programs, including how many shops and what kind of facilities make the cut, as well as what they do with an underperforming shop.
How many shops?
State Farm claims director Russ Hoffbauer observed that his company once had 20,000 auto body shops on its collision repair direct repair program, but only had half that amount today. (The entire collision repair industry now has fewer than 35,000 shops.) He said they've been removing some from the program and adding others based on customer needs.
In March, the insurer warned collision repairers it would cut DRP shops in certain markets, as there wasn't enough volume to go around in some markets, and "this overcapacity may result in fewer jobs for high-performing repairers," State Farm claims manager Gregg McDonald said.
"There are markets where we will see fewer repairers in our network," McDonald said then.
Claims director Clint Marlow told the NACE audience Aug. 11 that Allstate had about 3,200 shops on its direct repair program, and the total number was a "balancing act." The company didn't want to dilute its volume to the point where managing a problem became unwieldy, he said.
"I don't forsee any wholesale changes," he said.
Chris Andreoli, Progressive corporate claims repair network process director, said that while some markets were more difficult, it was largely "staying the course."
Farmers strategy manager and technical adviser Gerry Poirier agreed. After his company bought AIG, it performed a "right-sizing" of its DRP. Today, it feels confident in its 2,600- to 2,700-shop network size , he said.
---
DRP, non-DRP shops, find tips at Repairer Driven Education
Collision repair professionals seeking advice for competing in or with DRPs should check out  "Marketing To Your Referral Sources: The Business of Acquiring Business Leads" with Frank LaViola of Collision Industry Marketing, "Optimizing the Consumer Experience" with Michael Callahan and Will Shen of CCC, "Competing with Consolidation: 5 ways to make more money and outmaneuver your biggest competitors in 2017" with Brad Mewes of Supplement!, and  "The Future Landscape of Accident Repairs" with Dave Gruskos of Reliable Automotive Equipment. The four sessions are part of the Society of Collision Repair Specialists' Repairer Driven Education Series from Nov. 1-4 during SEMA. Register here.

---
Who makes the cut?
Asked by moderator Marcy Tieger, principal of Symphony Advisors, if their programs were limited to purely large MSOs, insurers said no.
"We don't feel that size matters, it's about the experience," Poirier said. He said that his company really only cared about training, customer experience and equipment, and "the rates'll take care of" themselves.
Chris Andreoli, Progressive corporate claims repair network process director, said Progressive evaluates both "A-plus" independents and small multi-shop operators as well as the big MSOs consolidating their way through the industry for its DRP. He said he he doubted the company, which likes competition, would opt for a "one-size-fits-all" format.
Allstate claims director Clint Marlow seemed to agree, pointing out that many smaller restaurants were still able to compete with chains quite well.
Both large MSOs and small shops could also receive performance-based agreements, which provided the benefit of "reduced friction," according to Marlow.
"Absolutely, they're available to smaller repair facilities," Marlow said. However, if the metric was tied to a statistical number, it might be harder for a smaller location to meet and measure, he said.
Bad apples
Asked by moderator Marcy Tieger, principal of Symphony Advisors, what an underperforming location within an MSO meant for the entire company, insurers had different perspectives.
Poirier said it wouldn't cost the entire chain DRP membership — but Farmers might not add new shops from that MSO.
"Each shop stands on its own merits," Hoffbauer said of State Farm's policy.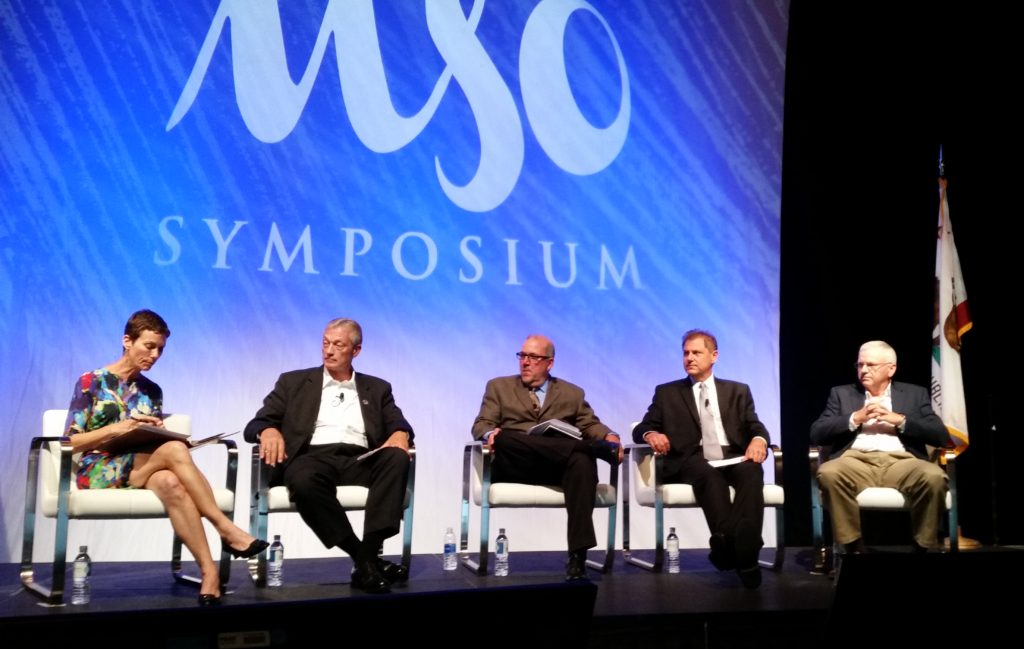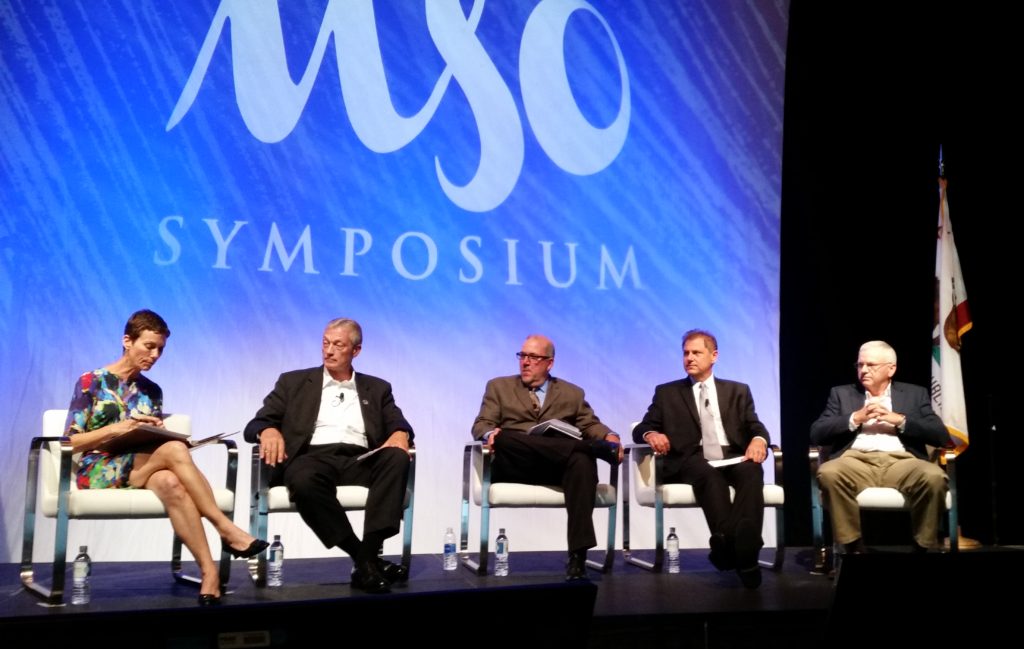 Allstate handled it "case by case," according to Marlow, but it's not always as clear-cut as it seems.
"It's getting really hard" to say no, he said, as multiple variables like load leveling, dealer relationships, etc.  really could be responsible for a shop's issues. An observer wondering what shop X was still doing on the DRP ought to take a deeper dive into such considerations, he argued.
Andreoli, however, said that such a shop would carry a "big impact" for Progressive, though a "lot of patience" was also needed.
Other MSOs also were able to have staff from a better location teach the struggling insurer to improve, according to Andreoli. He also noted that an independent might not be able to perform above a certain point, while MSOs tended to be much better at reacting, in part because there's a lot of bosses ready to crack down.
In that vein, Hoffbauer even noted that some MSOs have asked State Farm to kick a particular location off the DRP network while a corporate office addressed that branch's performance. Marlow said he'd seen that as well at Allstate.
Images:
Allstate's Good Hands Repair Network locator map indicates direct repair program auto body shops near its Northbrook, Ill., corporate headquarters. (Screenshot from claiminfo.allstate.com)
From left, moderator Marcy Tieger of Symphony Advisors, State Farm's Russ Hoffbauer, Allstate's Clint Marlow, Progressive's Chris Andreoli and Farmers' Gerry Poirier participate in a panel at the NACE MSO Symposium on Aug. 11, 2016. (John Huetter/Repairer Driven News)
Share This: