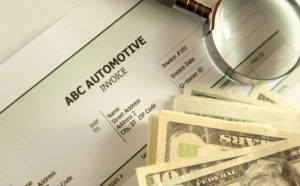 Editor's note: Repairer Driven News regularly features pieces by prolific national columnist Gene Marks. While despite not being directly related to collision repair, they should still prove valuable to the small-business owners and employees which make up much of the industry.
This column, originally published in the Huffington Post on Sept. 1, is much like advice we've heard given to collision repairers. Extrapolate from his examples to the auto body industry and see if there's some ideas for your shop.
By Gene Marks
I've met lots of successful business owners, and many of them share similar traits. Many are hardworking and optimistic. Many are also intelligent and creative. Some have a good way with people. Most lead with self-confidence. Others are disciplined and fair and goal-oriented. Not all of them share all of these characteristics. But there is one trait that they do share. Math.
Quick, what's 29 percent of $3.35? If you don't know that off the top of your head, then your margin on a sale might be too low. Which means that the sale is not covering enough overhead, which in turn means you're losing money.
Quick, what's the average labor rate on your key machine? If you don't know that, then that machine might be spewing out products at too high a cost.
Quick, how much can you lower your price in a negotiation? If you don't know your break-even price, then you could be selling product at a loss. If you know it, you'll know when to walk away.
Quick, how much would you need to increase your sales price if a raw material component goes up by 2 percent? Maybe you've got cushion. Maybe you don't.
---
Get auto body shop business guidance at Repairer Driven Education
Collision repair professionals seeking advice for how to grow and sustain their businesses should check out "You Charge 'How Much' Per Hour?!" with Tim Ronak of AkzoNobel Automotive and Aerospace Coatings, "Who Pays For What? Interpreting the results for your business" with Michael Anderson of Collision Advice, "Competing with Consolidation: 5 ways to make more money and outmaneuver your biggest competitors in 2017" with Brad Mewes of Supplement! and "What the Collision Industry Needs to Know, Today" with Tom McGee of Spanesi. The four sessions are part of the Society of Collision Repair Specialists' Repairer Driven Education Series from Nov. 1-4 during SEMA. Register here.

---
Quick, how many chargeable hours per month do you need to generate a profit? If you don't know that, then you don't know if you're on a profitable or losing track.
Quick, what percentage of your typical daily food delivery goes to spoilage? If you don't know that, then you might be buying too much bread and those few dollars can kill your net profits.
Speaking of net profits, what are your net profits this month? What percentage of sales is that? How does that compare with your competitors down the street and around the country?
How fast is your inventory turning? What is your days cash on hand? How many days does a typical receivable stay unpaid? What's your return on assets? Your return on equity? Your sales per employee?
Do you know how to calculate these numbers? Better yet, can you quickly calculate these numbers in your head, on the fly, under pressure after 10 hours of being on your feet all day? Were you good in math at school? Are you the type of person who doesn't need a calculator to figure out a restaurant tip?
Running a successful business is about a lot of things. But mainly, it's just about numbers. It's about knowing how to buy something for a buck and selling it for $3. It's about calculating profit margins, turnover percentages and quick ratios.
The most successful (and long-lasting) business owners I know are naturally good with numbers. They like numbers. They enjoy doing the math. They get daily reports showing them cash, sales, purchases and commitments. They dive into monthly analysis of their income statement and balance sheet. They are quick to calculate prices and always know what to sell for how much in order to profit.
Profit is a number. Cash is a number.
So, what if you're not good at numbers? Can you still be successful at business? You can, but you'll be at a disadvantage. You'll need to be honest with yourself and take steps to compensate for this weakness. You'll need to make sure you have people around you who are good at numbers and who can help you overcome this challenge.
I have met talented, visionary, creative entrepreneurs who have grown their companies into multi-million dollar enterprises but can't add two and two together. How do they do succeed? They almost always have a money person nearby — an accountant, a CFO, a controller. They understand that to reach that level of success, they'll need to invest in a person to watch the dollars and advise.
Being a successful business owner is about a lot of things. But when all is said and done, you're going to need to just do the math.
This column originally appeared in the Huffington Post.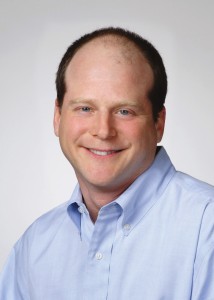 Gene Marks is a columnist, author, and small business owner. http://genemarks.com. Gene writes every day on business, politics and public policy for the Washington Post and weekly for Forbes, Inc. Magazine, Entrepreneur and the Huffington Post.  Marks has written 5 books on business management, specifically geared towards small and medium-sized companies. His most recent is "The Manufacturer's Book of Lists."  Nationally, Marks appears on Fox News, MSNBC and CNBC discussing matters affecting the business community. Through his keynotes and breakout sessions, Marks helps business owners, executives and managers understand the political, economic and technological trends that will affect their companies so they can make profitable decisions. Marks owns and operates the Marks Group PC, a highly successful 10-person firm that provides technology and consulting services to small and medium-sized businesses. Prior to starting the Marks Group PC, Marks, a Certified Public Accountant, spent nine years in the entrepreneurial services arm of the international consulting firm KPMG in Philadelphia, where he was a senior manager.
More information:
"Quick: What's 15 Percent of $129?"
Gene Marks in the Huffington Post, Sept. 1, 2016
Images:
Columnist Gene Marks. (Provided by the Marks Group)
ABC Automotive takes payment in cash and magnifying glasses. (Kameleon007/iStock illustration)
Share This: