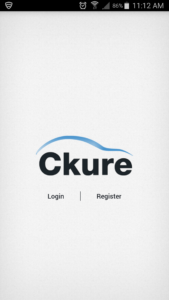 The Canadian collision repair industry has entered the race — a competition already underway between OEMs and insurers — to direct drivers to auto body shops immediately after a crash.
A resource for this purpose will be developed by Collision Industry Information Assistance, a leading Canadian trade group for the body shop industry, and Ckure, a startup which has developed a similar app for mechanical breakdowns and towing.
"By having the repair facility responsible for the entire accident process, we have an opportunity to move shops into the future of electronic communications directly with the consumer," CIIA Executive Director John Norris wrote in an email Monday.
Ckure is a new company — it competed and made it to one of the semifinals stages in N100, Northumberland, Canada's annual $100,000 startup contest — but at this point, the collision segment of the app is a pilot.
OEMs and insurers are already competing — or collaborating — on services which leverage telematics data to learn if a customer's vehicle has been in a collision. Basically, the car or a separate device (an OBD-II plugin or smartphone) notifies the automaker or insurer if there's been a crash.
A call center contacts the driver, dispatches emergency services if necessary and recommends what is most likely an OEM-certified or insurance direct repair program partner
This isn't science fiction. The capability already exists today for OEMs (the best-known is probably OnStar), and insurers can use a mere smartphone GPS and accelerometer to detect a collision. CCC last week announced DRIVE, a back-end system which helps insurers connect with policyholders at an accident system — and even predict how much damage might exist.
The CIIA-Ckure app isn't as aggressive; a customer has to push a button on the app to summon assistance. CIIA argued in a news release this passive approach would "protect the customer from unethical sales approaches."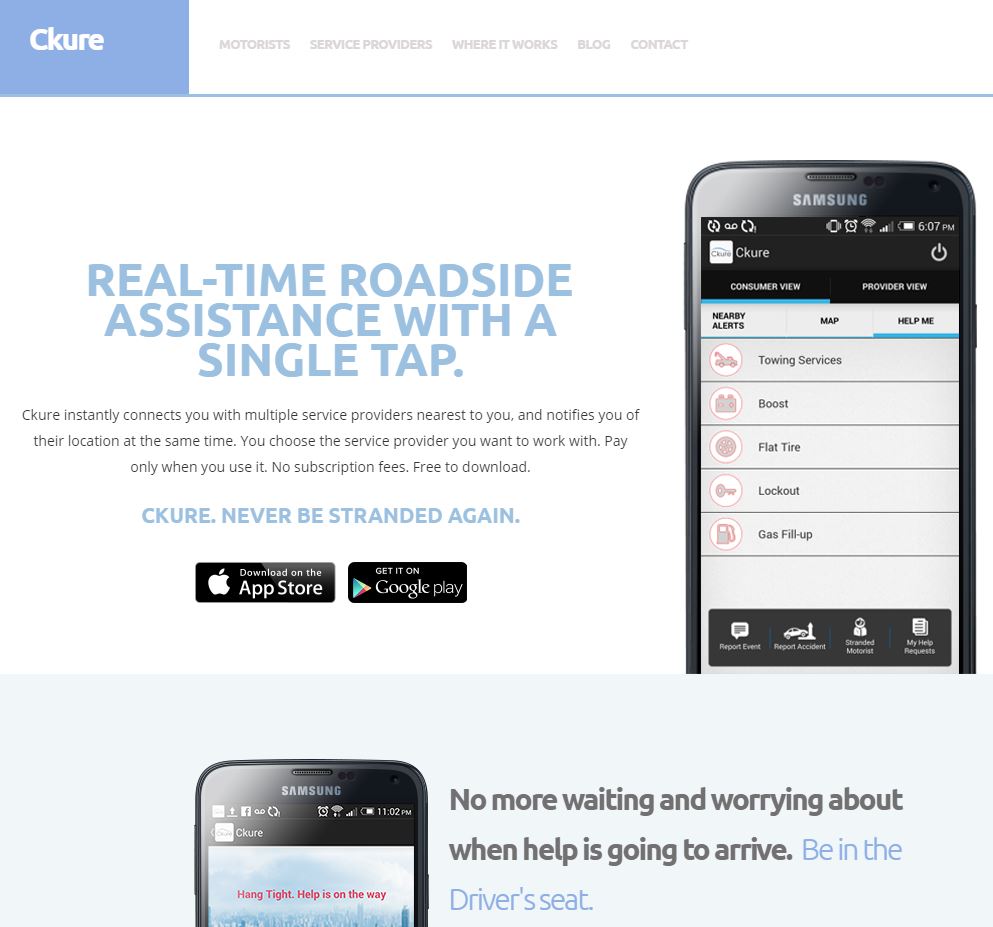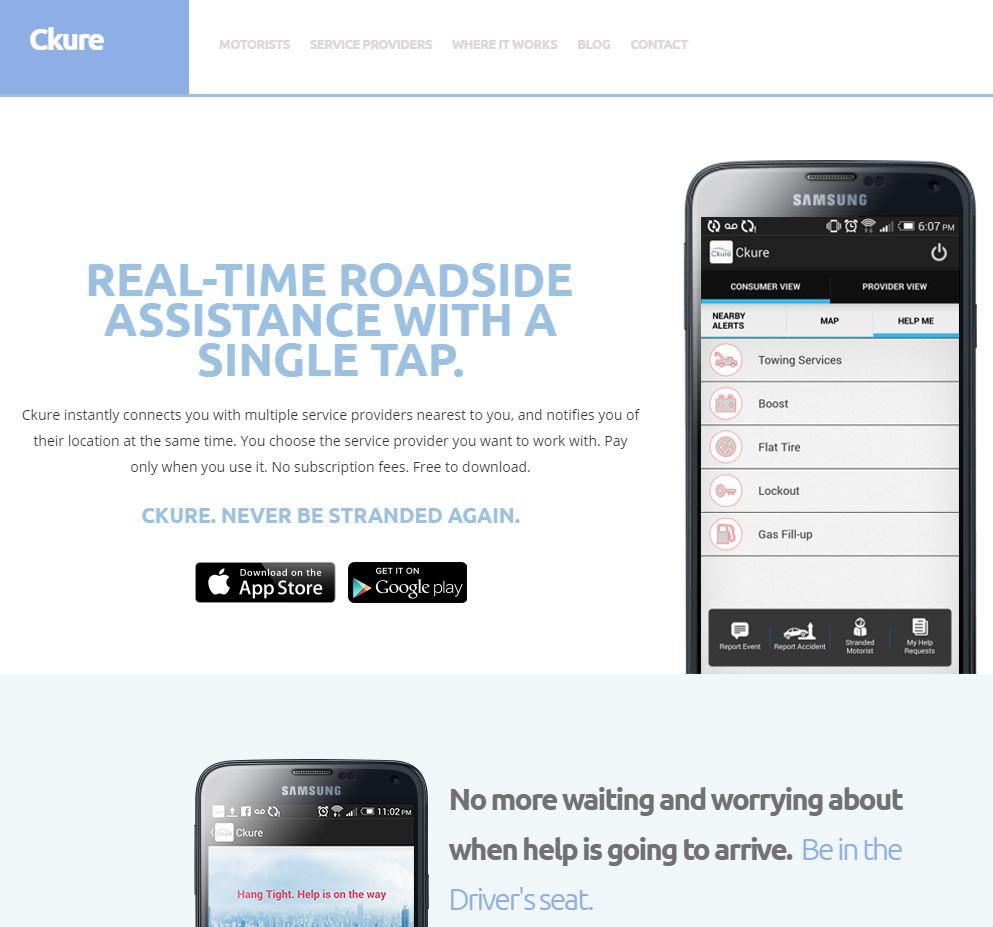 "This app is an on-demand platform that provides motorists with real-time, trusted and cost-effective help for any roadside incident," CIIA wrote in a news release Aug. 28. "It eliminates the frustration, fear and anguish at an accident scene most motorists deal with. It can also protect the customer from unethical sales approaches at the accident scene and ensure their vehicle repair and tow will be handled legally, fairly and to the customer's advantage. Whether you have a light service request (battery boost, key lockout, etc.) or need tow for a disabled damaged vehicle, a single tap is all you need to get connected with a choice of the nearest and trusted service providers."
Not only do customers have more control over the process with this model, but so does their favorite body shop. Teach a customer to install and use the app, and you're the default mechanic or collision repairer the app dispatches.
"This app also serves as a retention tool for repair shops," CIIA wrote. "When a customer is involved in a collision, they simply press the button and the first shop showing up is the original shop that supplied them the app (or their preferred garage). It gives the shops a first chance to re-establish new work with a previously satisfied customer.  The customer gets to deal with someone they know and have trusted in the past to help them. The app will be the first local exposure to an 'automated' and digital approach to accident scene management and repair and could serve as the model as others look at this with interest from other insurers and collision shop  groups."
If the customer doesn't have a preferred shop, the system provides a list of those which have "met strict repair standards." Basically, the app will have its own certified network of shops deemed qualified to do the work.
"This new approach, where the customer needs are fulfilled by the collision repair shop, means that an agreement with qualified repair shops and how they operate with this program is critical," CIIA wrote. "This program can only work effectively if there is a strong written agreement with the 'accredited 'preferred collision repair facility," CIIA wrote.
---
Learn about the future of referrals at Repairer Driven Education
Collision repair professionals seeking advice on the future of referrals should attend "Marketing To Your Referral Sources: The Business of Acquiring Business Leads" with Frank LaViola of Collision Industry Marketing — and directly relevant to this discussion, "Competing with the Talking Car – Virtual Steering" with Steven Feltovich of Sherwin Williams. The two sessions are part of the Society of Collision Repair Specialists' Repairer Driven Education Series from Nov. 1-4 during SEMA. Register here.

---
To make the list of shops shown to a customer, the collision repair facility must:
Be within 15 minutes of a possible crash location, and "this range of dominant influence would dictate how many shops are accepted in each area.  Even with that prerequisite, each area should have more than one shop to ensure backup in case of shop delay due to volume work."
Deal with a collision call in less than 5 minutes "with a pre-arranged verbal presentation."
Have a tow ready, with the "tow truck calling, servicing, delivery and payment level" already contractually designated with the shop.
"Insurers and the customer should not have to deal with tow operators," CIIA wrote. "The shop must be held responsible for their choice of tow operator/firm and must insist (we can supply standards for them and possible sub-contract ) that the tow operator must meet those standards."
Demonstrate they can meet OEM standards of repair, including "compliance requirements and equipment and training requirements."
Prove they actually did the repair to those standards — and scanned the car. According to CIIA, "shops must ensure that the vehicle is repaired to OEM standard and that a error scan of the vehicle is included after the repair is concluded."
Are charging the customer or insurer fairly for both the repair and tow.  "Prices for repairs would be in the range of local pricing or as posted," CIIA wrote. "As well the tow fees that the shop would pay and later bill to the insurance company must be reasonable and fair."
CIIA (and Ckure?) determining what's "fair" has got to be better than the current state in the U.S., which includes a history of insurers determining what's fair (though allegedly arbitrary, dubious or opaque means), rates depressed compared to similar skilled trade work, and shops fighting insurers over it, sometimes in court.
But it's also a tricky spot for a trade group to be in should a similar app be developed for the U.S. (CIIA has proposed its pilot could "serve as the model as others look at this with interest from other insurers and collision shop  groups.")
However, there's two promising American ideas of what's fair which take subjectivity out of the equation — and all the mess that would entail. One would be to survey shops' door rates with some sort of standardized template and rely on pure-math concepts like standard deviations to reject outliers. Another proposed for California uses for insurance-paid work the lower of the door rate and the "rate at or below which a simple majority" of a six-shop market (determined by geographic proximity) charge.
The CIIA-Ckure collision program is simply at the pilot stage for now, and will only involve 10 auto body shops in the Toronto area.
Shops interested in the idea can contact CIIA at 866-309-4272 or info@ciia.com. To learn more about Ckure, call 647-273-2309.
More information:
Collision Industry Information Assistance, Aug. 28, 2016
Images:
The Ckure app is shown in this screenshot. (Screenshot of Ckure Android app)
The homepage of the repairer-locating app Ckure is shown. (Screenshot from ckure.ca)
Share This: