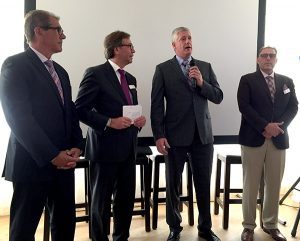 In what its head called "monumental decisions," the Automotive Service Association announced Wednesday that NACE would spin off the CARS trade show and replace it with the Automechanika event.
ASA Executive Director and President Dan Risley on Wednesday wrote that the partnership, formalized in the form of a letter of intent, would have a "far reaching" impact on ASA and the collision repair industry.
Automechanika, which describes itself as focused on "high-end technical and management-related training for automotive collision and service repair shops," held its first U.S. show in 2015 but is a fixture abroad; it now has 15 events in 14 nations. It's organized by Messe Frankfurt and UBM.
The ASA felt CARS should return to its roots as an independent show, and details on its date and format would be announced in the next few weeks, according to Risley.
"NACE | CARS is part of ASA's rich heritage and something we are extremely proud of," Risley wrote. "That said, it is our goal to continue to support and grow these events in the coming years to the benefit of the industries we serve. To ensure the long-term success of these events and ASA's future, the board of directors made two monumental decisions over the past few weeks. …
"Some of you may recall that (CARS and NACE) were two separate events many years ago. We believe that CARS should be an exclusive event dedicated to the service repair industry where education and learning is at the forefront."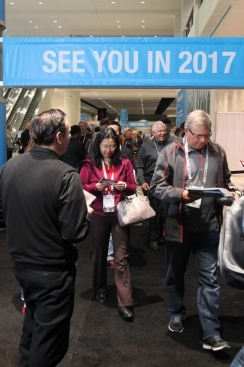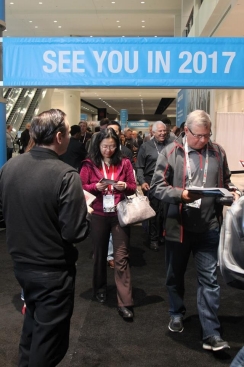 The new NACE | Automechanika will be held in Chicago July 26-29, 2017. NACE 2016 ran Aug. 10-12; Automechanicka Chicago was on a bye year of its then-every-other-year rotation. Risley wrote that a date and location for NACE 2018 would be forthcoming.
Ironically, Automechanika had announced in late 2015 that it would concentrate on service and repair, not collision in 2017 since its dates at the time conflicted with NACE, and NACE had just announced its 2017 event would be held Aug. 2-4, 2017, in Atlanta.
NACE drew 8,000 attendees to educational sessions and other events in 2016 (the expo attracted 7,000 visitors, up 15 percent), and Automechanika trained more than 2,000 people and drew 6,000 to the Chicago show.
"We are extremely pleased with this alliance. The industry has been asking for this and we listened. By combining the expertise of two undisputed market leaders, Automechanika Chicago and NACE, we are confident of our ability to offer a comprehensive platform for companies interested in reaching collision and mechanical repair shops en masse," Messe Frankfurt North America President and CEO Dennis Smith said in a statement.
In other ASA body shop news, the trade group seeks nominations for its collision division director. Email Trisha Baker for a "Consideration Form" or call (817) 514-2925 before Oct. 10.
Correction/Clarification: An earlier version of this article contained incomplete information about the attendance of NACE and Automechanika Chicago. The article has since been corrected to clarify the scope of the NACE educational sessions and Automechanika visitors.
More information:
"NACE | CARS 2016 – Continued Growth in Anaheim"
NACE, Aug. 31, 2016
"Automechanika Chicago, NACE sign letter of intent to combine forces in 2017"
Automechanika via Automotive Service Association, Sept. 14, 2016
Images:
From left, UBM Automotive general manager and Vice President Jim Savas, Automechanika brand manager Michael Johannes, ASA President and Executive Director Dan Risley and Messe Frankfurt Norht America President and CEO Dennis Smith announce the NACE-Automechanika partnership. (Provided by Automotive Service Association)
A sign at the first Automechanika Chicago in 2015 welcomes attendees back for 2017. (Provided by Automechanika Chicago)
Share This: