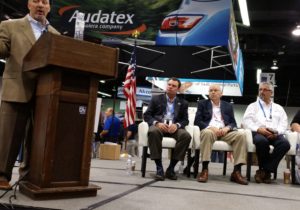 Though the explosion in technology has created new friction between shops and insurers over issues of cost, safety, liability and customer service, this month's NACE and CIC events suggested some opportunities for collaboration.
Earlier, we looked at the idea of giving customers a more accurate "delivery date" ETA and at the idea of insurers and repairers embracing the idea of referrals to specialist shops. Today, we look at the idea of sharing objective "freeze-frame" data to weed out electronics issues which developed prior to the collision and repair process.
This one might require OEM assistance in some cases and is not without complications, but there might be room for the two (or three) industries to work together here.
'Freeze frame'
Some vehicles act as a "black box," providing the technician who scans it details of the date and/or mileage when a particular diagnostic trouble code was triggered.
Last month, moderator Mike Anderson of Collision Advice kicked of an OEM-insurer panel on collision repair scanning with two examples in which a body shop was able to show to a customer that their problem dated back before the crash and repair. (Hat-tip to Collision Hub, whose video coverage of the entire panel helped us double-check and elaborate on a couple of comments.)
In one, a customer said the navigation unit on an Audi Q7 wasn't working properly following a repair, according to Anderson. By scanning the car, the shop used Audi's detailed "freeze-frame" data (which includes date, time and mileage) to prove the malfunction occurred seven months before the accident, and the shop saved the insurer more than $1,500, he said.
In another instance, a woman brought back her Volkswagen Beetle on a Friday morning after delivery Thursday afternoon, complaining the radio had ceased working properly. The VW scan's "freeze-frame" data proved someone had plugged an incompatible USB device into the car Thursday night — after the woman had received the car, he said.
Not all OEMs, however, are so clear-cut. Collision Diagnostic Services CEO Doug Kelly said the European manufacturers tended to be the best in terms of data.
Japanese OEMs provide key cycles — but it's not always intuitive, and deciphering it can be a challenge, he said.
However, Chris Tobie of Honda said many of his company's DTCs do provide the mileage as part of the OBD-II standard.
Eric Mendoza of Toyota said his company also offers mileage data — and noted it's actually intended for the benefit of mechanical service and repair technicians. That way, if a maintenance issue develops but the malfunction isn't happening at the time of the appointment, the tech can still tell what problem exists.
Think of it like when you're experiencing a health issue, go to the doctor, and whatever symptom you're having goes away right when you need to demonstrate it. It'd sure be nice if the doctor was able to look back in time and see you at your most symptomatic.
Bryan Wayne of FCA said "we do have a lot of that" freeze-frame data, but it's probably not as detailed as the other OEMs. However, he was sure it would improve in the future.
John Eck of GM said his company had some data, but he wasn't positive how much was available — it was a question for GM engineers, he said. But "enormous amounts of data" relevant to an accident is available through OnStar, he said. In fact, it might be possible in the future for GM to perform some pre-scanning and give that information to a body shop.
---
Scanning solutions, information at SEMA OEM Summit
Learn more from OEMs about scanning their vehicles, and hear about scanning solutions from automakers, third-party scan tool manufacturers and other providers (including Chuck Olsen of AirPro and Doug Kelly of CDS) at "Restoring Vehicle Functionality through Electronic Technology and Diagnostics" on Nov. 3 at SEMA. The session is part of the 2016 OEM Collision Repair Technology Summit hosted by the Society of Collision Repair Specialists during the Repairer Driven Education Series Nov. 1-4. Register here.
---
Not part of health scan
Freeze-frame data isn't necessarily part of a health scan, and when it is, it doesn't necessarily tell you everything you want to know.
"It's kind of touch and go," AirPro Diagnostics operations executive director Chuck Olsen said last week. His company provides scanning services to the collision repair industry using OEM and aftermarket scanning software, downloading the OEM scanning software made available on a subscription basis via the SAE J2534 standard.
"Sometimes you get a home run," he said, or even a "grand slam." Other times, you strike out.
As Mendoza alluded, freeze-frame data started out as a log in the powertrain control module, intended as a tool to fix emissions issues under the OBD-II standard.
"That's the purpose of it being there," Olsen said.
Other freeze-frame information is technically "enhanced data," not part of the OBD-II stack. OEMs realized the benefit to technicians, as Mendoza alluded, and began to add more and more information.
But as the panel discussion indicated, the full scope of what a shop can get through a health scan varies by OEM, according to Olsen.
Sometimes it's there, sometimes it's not. (Olsen agreed that European manufacturers tend to be the best.) Some information — for example, when an airbag light activated — falls into "a totally different area of crash data retrieval" and isn't yielded by a health scan.
What do you get? According to Olsen, "pretty much" all powertrain data — certainly anything relevant to emissions.
OEMs seem to be adding more information in later model years.
But even when it exists — and even with the powertrain data — it doesn't necessarily give a shop or insurer what they want. The standard powertrain information unfortunately doesn't normally have a date/time stamp or mileage, though some OEMs do provide key cycles or miles.
"It's just dependent on the manufacturer," he said. "… If it's there, we share it."
What you get also might depend "on the level of the scan tool that you're using," Olsen said.
"You get what you pay for," Olsen said. Some aftermarkets are pretty good, but might lack the last six months or year. But this is improving, he said.
"Many companies have gotten much, much better over the last couple of years," he said.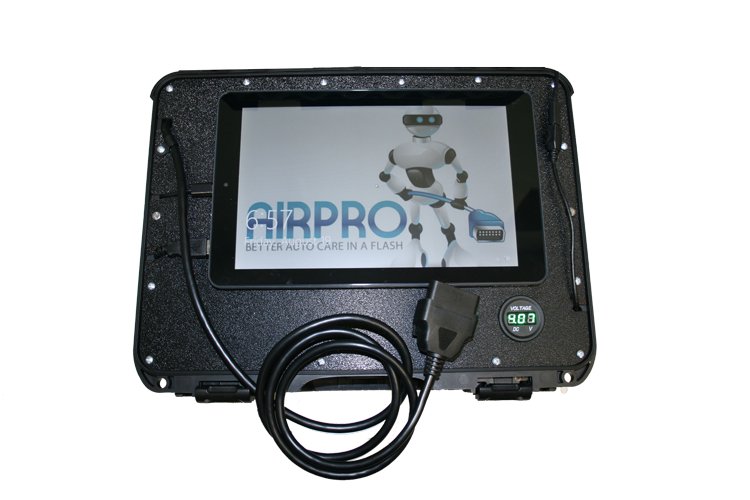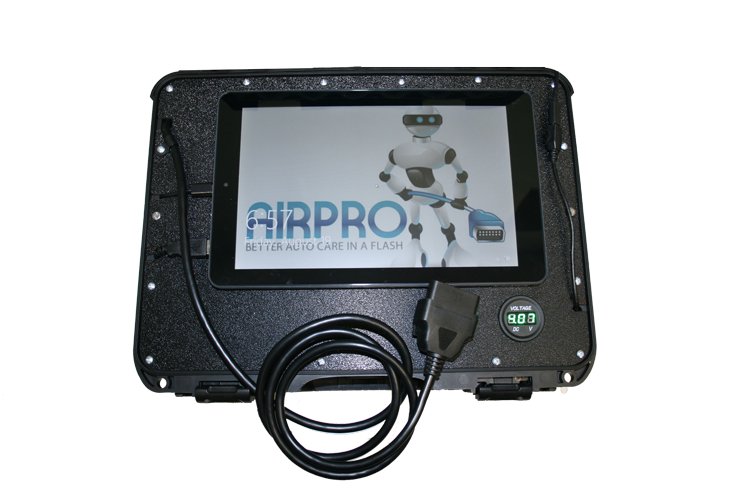 Potential pitfalls
Still, as Anderson's examples indicated, it's certainly worth a shot to see what you can get and use whatever exists to disprove complaints about the shop's repair quality and help save the insurer money they truly don't owe the customer. But that needs to be handled very carefully.
A date and time stamp or mileage stamp are objective. The crash happened Sept. 6, 2016. The code was triggered Jan. 3, 2016. Ergo, not collision- or repair-related. That's something shops and insurers can agree on.
But neither a clean bill of health nor a scan that proves an item isn't collision- or repair-related should necessarily be grounds for an insurer to deny payment for the procedure. (A customer lying about damage being part of a collision or repair can of course be billed out-of-pocket for wasting everyone's time.)
LaMettry's Collision operations manager Darrell Amberson raised this issue in the forum's Q&A, indicating that such denials are occurring.
That's ridiculous. The procedure, like measuring, is a means of determining the scope of the repair and that it has been completed successfully — to say nothing of a requirement anyway from many OEMs. Not paying it is like not paying a lab that performs a blood check or a doctor who performs an X-ray (to use Anderson's example) when the results from that test show everything's fine or healed.
It's also important to note that proving something happened after the vehicle was returned to the customer isn't going to be as conclusive as a DTC triggered prior to the accident date and mileage. If some element from the repair fails and throws a code after the vehicle is returned, it wouldn't be fair to refuse to the work.
That's a concern, and that example at least involves objective data — the date/mileage of the code. It would be highly inappropriate to refuse work or reimbursement based on subjective or inconclusive data.
Two industries that seemed largely unaware that scanning was necessary until the past couple of years have no business trying to read subjective tea leaves to save insurers money, get the car out the door faster, or duck responsibility for a complete repair.
Finally, there's the issue of the customer objecting to such collaboration.
As Chris Evans of State Farm observed, scan data is part of the "facts of the loss," and it's an appropriate thing for insurers to know. But you don't want a situation like one Anderson recounted, in which a customer sued a body shop after a scan legitimately revealed an issue isn't crash-related.
Collision Diagnostic Services recently shared via SCRS a sample customer consent form which explains the need to scan and the fact that this data might be provided to an insurer. That way, a shop is theoretically protected if the customer refuses the procedure against their expert advice or is irked that the data was given to their insurer.
Certain luxury OEMs also have hold-harmless documents for shops, and Anderson urged the automaker panelists to provide a common scanning authorization form.
Regardless of what you use, shops will want to consult an attorney specializing in that sort of thing before they put such a document into practical use, of course.
Images:
Insurers and collision repair experts from MSOs participate Aug. 11, 2016, in a NACE panel on scanning led by Collision Advice's Mike Anderson, left. (John Huetter/Repairer Driven News)
AirPro Diagnostics's  OBD-II scannner. (Provided by AirPro Diagnostics)
Share This: