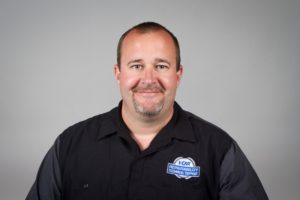 Editor's note: In the latest in an I-CAR column series, director of curriculum and product development Josh McFarlin explains how the educational organization has expanded and refined its "degree" in production management. Besides adding a new ProLevel of training and recognition for those "majoring" in the production management specialization, I-CAR has revamped its approach to accommodate shops which prefer to have more than one person take on such responsibilities. 
Owners, managers (production or otherwise) and employees, read on and see if there's a potential application in ProLevels 1-2 for your shop's approach to production management or individual professional growth. The final ProLevel 3 will appear in 2017.
By Josh McFarlin
Think running a collision repair shop is the same as it was 20 years ago or even five years ago?
Think again.
There's not only a "Technical Tsunami" hitting the collision repair industry — vehicles built with nontraditional metals and composites which require new tools, techniques and processes — but it's also evolving business as we know it. Whether you're a shop owner or part of the management team that keeps business running smoothly, there are a certain set of skills required to run a successful business today that weren't as critical in the past.
At I-CAR, we've seen several significant trends driving this evolution: First, the rapid rate of new vehicle designs and changes are requiring an investment in education and tools; the skills, capability and repair process complexity bar is rising. Second, both independent shops, along with smaller MSOs, are being increasingly acquired by multi-shop operators (MSOs). Third, there is an unending need and desire to achieve key performance indicator levels desired by business partners — as well as profitability targets.
This is creating an extremely competitive environment where shops must have the capability and resources to acquire new equipment and the power to market their services more broadly, in order to properly repair the latest vehicle models while running a profitable business. It also means shops of all sizes have to become more operationally efficient and smarter with the resources they do have, all the while breaking down silos, tracking key performance indicators and aggressively looking for ways to grow and maintain business.
While this might seem overwhelming, one of the things that will help the collision repair industry transition into its own next stage is a focus on knowledge and skills.
---
Get production-management relevant skills at SCRS, I-CAR classes at SEMA
Besides I-CAR's SEMA lineup, collision repairers seeking management and production best practices should check out courses like "Developing New Talent in a Shrinking Workforce While Reducing Labor Cost" with Charlie Whitaker of Valspar, "Address Problems in the Shop Before They Happen" with Mike Jones of Discover Leadership Training, "How to find 'Open Capacity' in any Body Shop Uncovering Your Hidden Factory" with Mike Lanza of Sherwin Williams, and "Optimizing the Consumer Experience" with Michael Callahan and Will Shen of CCC. Those four sessions are part of the Society of Collision Repair Specialists' Repairer Driven Education Series from Nov. 1-4 during SEMA. Register here.
---
In 2010, I-CAR sought to fill this gap, and began working with the industry to develop educational resources to build management acumen with the rollout of the Professional Development Program.
As that program was being developed with a focus on technical knowledge and skills, I-CAR recognized the future need for another element: the production management curriculum, which focuses on the repair or production process. When the curriculum was introduced in 2015, it helped provide the end-to-end production-management knowledge needed to drive process improvements and maximize shop performance. This draws upon a diverse skill set which can range from finding the right talent to blueprinting processes.
Production Management ProLevel 2, which was launched in July 2016, introduces the next stage of the program: a focus on the right people and the right job at the right time. It's about efficiency, smart use of resources and measurement along the way. It also has integrated some of what I-CAR has learned from shops following the launch of the Production Management ProLevel 1 coursework in 2015.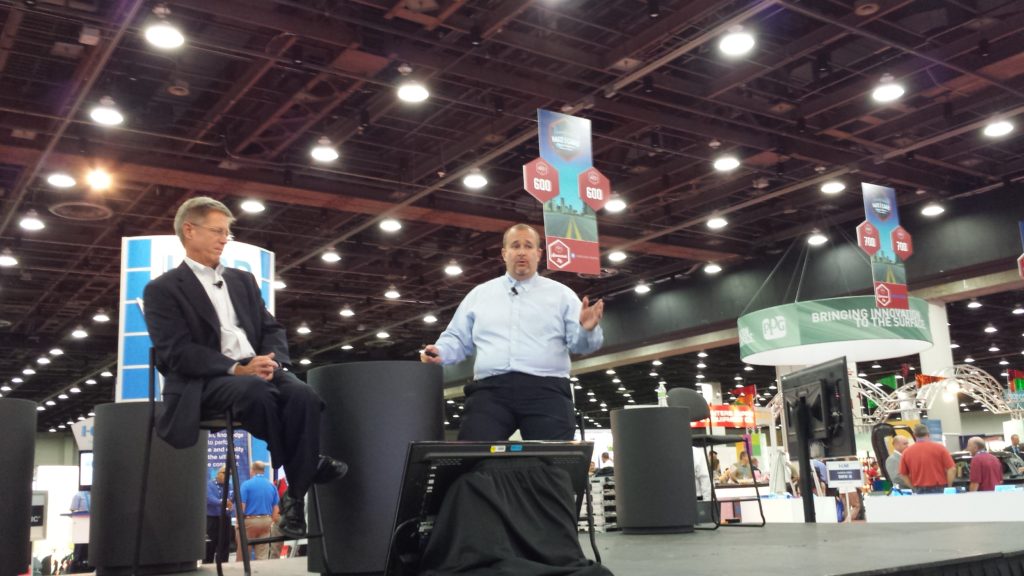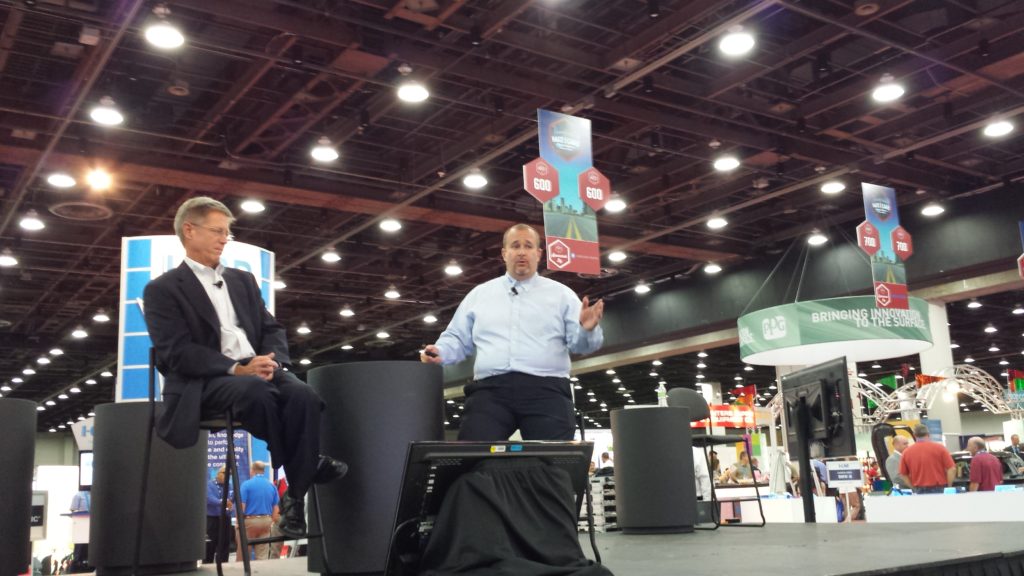 Not always a single person
For instance, in the process of working with experts in the industry to evolve the Production Management training, I-CAR discovered that those responsible for production management can vary between collision repair businesses. In one auto body shop, the production manager might be a single dedicated employee; in another, as many as three staffers might share elements of the role.
Many of I-CAR's customers shared they rely more heavily on a distributed-team approach rather than hire a dedicated production manager. Here is some direct feedback from students on how they see production management acumen being used day-to-day in their respective shops:
"All have a part in this system and their duties will vary from shop to shop. Size of shop will dictate who does what in this process. Not all employees need to know the bottom line. They do need to know what the goal is and what their part is in achieving it."
"Not just for production manager, I will want all in the shop to see this material, they need to know what drives the numbers and why they need to document their actions to help the cost."
I-CAR refined the program accordingly. All new ProLevel 2 courses, as well as the ProLevel 1 courses launched in 2015 (and advertised in the below videos), are now configured for more flexible access, supporting customized learning paths.
Training paths can now be tailored to the role-specific knowledge needs of collision repair professionals involved in shop-wide production processes, as well as for those responsible only for sub-elements of the process. This makes the curriculum more relevant to all repair organizations, regardless of how the production management process is executed.
Individuals that achieve successful Knowledge Area completion for each ProLevel within the I-CAR professional development track can earn a Platinum individual designation for the Production Management role. After completing ProLevel 1 and ProLevel 2 requirements, the designation is maintained by completing training requirements in the following ProLevel by the annual renewal date.
The key to this new level of accessibility and flexibility is the increased number of classes collision repair professionals can take without prerequisites. This creates more curriculum entry points for a variety of professionals, such as shop owners, managers, estimators and technicians — all professionals who don't manage the entire production process, but who contribute to the process.
Additionally, estimators can now apply Production Management courses to their ongoing I-CAR annual training requirements for Professional Development Program role credit. The estimator role is one of four roles required to earn Gold Class, as well as two specialty roles.
Learning new skills
To lend insight into the knowledge collision repair shop teams need to build a better 21st Century collision repair business, I-CAR has developed increasingly advanced, sophisticated courses customized to how shops operate.
This sophistication and relevance to a variety of staffers can be seen in some of the ProLevel 2 course offerings:
I-CAR also knows that it's not just about "taking a class." Shop managers must hire individuals who recognize the value of learning to both their own careers and to the business, and know how to continue to measure — and as a result, manage — for success.
Advanced methods for improving cycle time, bolstering quality controls, using key performance indicators and strengthening vendor relationships all are part of this learning experience that must flow through today's shop for it to compete successfully.
Business is changing fast for collision repair professionals, with no signs of slowing. In line with this shift, the skills required to be successful are changing. While individual efficiencies and expertise will continue to remain key to quality of work, enhanced production process acumen will also help today's shops build a better business.
Josh McFarlin is the I-CAR director of curriculum and product development. Registration and more Production Management details can be found on I-CAR's website here.
More information:
I-CAR Production Management webpage
I-CAR Production Management FAQ
Images:
I-CAR curriculum and product development director Josh McFarlin. (Provided by I-CAR)
I-CAR CEO John Van Alstyne, left, and curriculum and product development Director Josh McFarlin announce the I-CAR production management role July 23, 2015. (John Huetter/Repairer Driven News)
Share This: