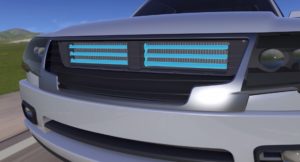 New fuel-saving aerodynamics technology from Magna — now expanded to exterior automatic grille shutters — helps OEMs deliver a better ride and meet gas mileage targets but will likely affect collision repairers and auto insurers.
Magna announced last week it had "accelerated" work in active aerodynamics, a form of technology which uses controllable shutters, deflectors and other devices to direct air around the car. If you haven't seen such technology yet on a vehicle in your shop, you might have noticed it on a race car or, even more likely, just by watching how a pilot adjusts the flaps on an airplane to take off and land — that's active aerodynamics, too.
In Magna's case, these devices are automated, using sensors to detect factors like drive mode, speed or temperature and adjust accordingly with "smart actuators" to manage the drag for better handling, acceleration, and gas mileage. Even a non-sports car might benefit from the technology — at least for the OEM, who needs to knock emissions down any way it can to meet the 54.5 mpg-in-2025 U.S. CO2 CAFE target and similar quotas abroad.
We've heard "every gram matters" regarding vehicle bodies — OEMs are literally cutting notches in the body-in-white to save weight — so presumably "every fraction of coefficient of drag matters" as well. (Even if it doesn't have quite the same ring to it.)
Enter Magna, which Sept. 20 announced its newest Actero Active Aerodynamic System could be found "on a 2017 European luxury vehicle." A Magna spokesman wrote in an email Sept. 26 that the company wasn't allowed to reveal the specific make and model.
"Delivering innovative solutions such as our active aerodynamic systems provide added value for our customers as they work towards meeting rising fuel economy standards," Magna Chief Technology Officer Swamy Kotagiri said in a statement. "Commercializing cleaner technologies is one of our key focus areas for innovation."
In what the supplier called a Magna first, this luxury model has the active "louvers" on the outside of the grille — which makes the technology even more of a collision target than the prior Actero systems located behind the grille.
We asked whether a body shop could swap out one or two damaged louvers or if the entire grille/Actero system had to be replaced each time.
"Active grille shutters are designed to withstand low-impact collisions," Magna active aerodynamics global product line director Tony Povinelli said in a statement Monday. "However, should damage occur, the repair protocol is completely dependent on OEM requirements as to whether individual grille parts, such as louvers, can be replaced or if the entire unit would be replaced."
As Povinelli indicates, OEM repair procedures for this and other Magna/competitor active aerodynamics will impact repair decisions — and ultimately severity. The interconnectedness to vehicle electronics and autonomy of the technology also could mean a need for scanning and calibration.
Magna video renderings show examples of other active aerodynamics systems located above the rear windshield, above a truck tailgate and under a vehicle. Other images indicate active aerodynamics behind a Ram grille.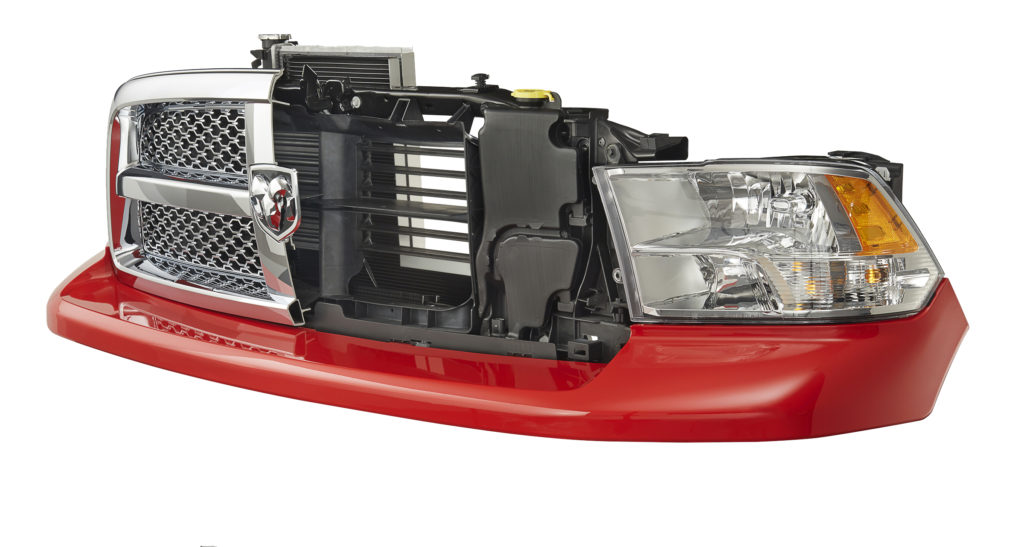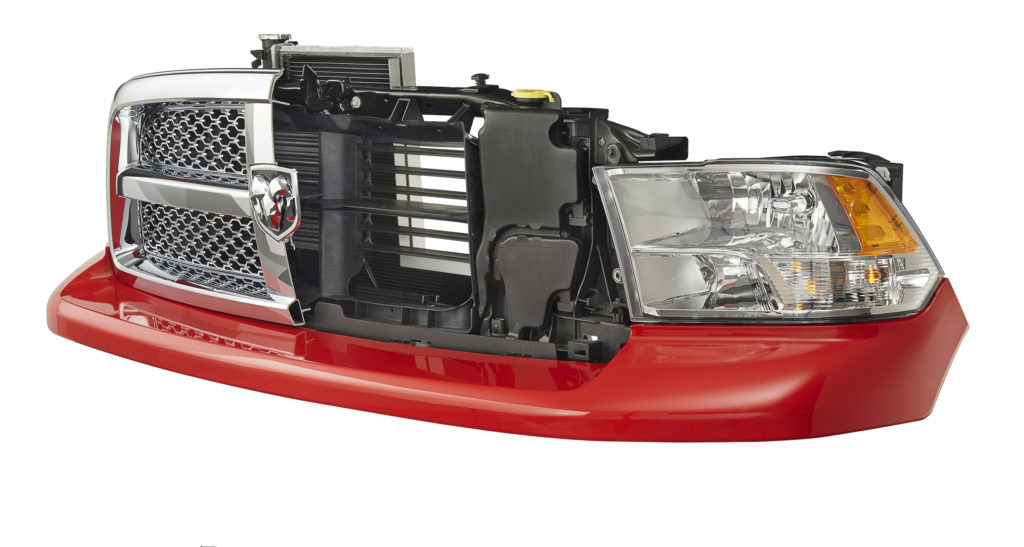 "Our Actero Active Aerodynamic products represent new opportunities and expand our innovative portfolio which offers unique solutions to our customers," Magna Exteriors President Grahame Burrow said in a statement. "The development and success of these systems reflect our expertise as one of the market leaders in exterior products."
If OEMs like what Magna's selling, it might be able to get the technology to them relatively quickly, according to the Tier 1 supplier — which mean shops will see it sooner.
"Magna originally developed and commercialized its first active grille shutter system for a 2013-model-year vehicle in just 18 months, a rapid development cycle made possible by the company's expertise in automotive front-end modules and fascias," Magna wrote in a news release. " … Magna has significantly grown its active aerodynamic business in recent years, and the trend is expected to continue. Since the company's production debut in active aerodynamics in 2012, Magna has been awarded more than 15 programs while continuing to develop additional products and systems within its Actero portfolio."
More information:
"Magna Doubles Down on Active Aerodynamics"
Magna, Sept. 20, 2016
Featured images: New fuel-saving aerodynamics technology from Magna helps OEMs deliver a better ride and meet gas mileage targets, but it also has the potential to affect collision repairers and auto insurers. (Provided by Magna)
Share This: