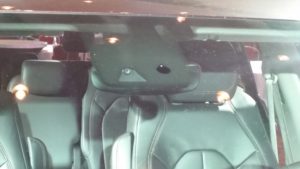 Safelite announced Monday it would work with Bosch to equip glass facilities for advanced safety systems calibration by the end of the year.
The move by America's largest auto glass repairer follows similar companywide initiatives by Safelite's U.K. glass peers National Windscreens and Autoglass. Britain's No. 1 auto body MSO Nationwide Crash Repair Centres, auto insurance research organization Thatcham (it's like the IIHS) and leasing company Activa Contracts also have signaled the importance of advanced driver assistance systems (ADAS) recalibration in glass repair.
Some ADAS systems often are mounted right around the windshield, including on the back of rear-view mirrors, and can include the cameras necessary to manage lane-departure warnings and automatic braking. (CCC has predicted the technology will eventually move to bumpers.)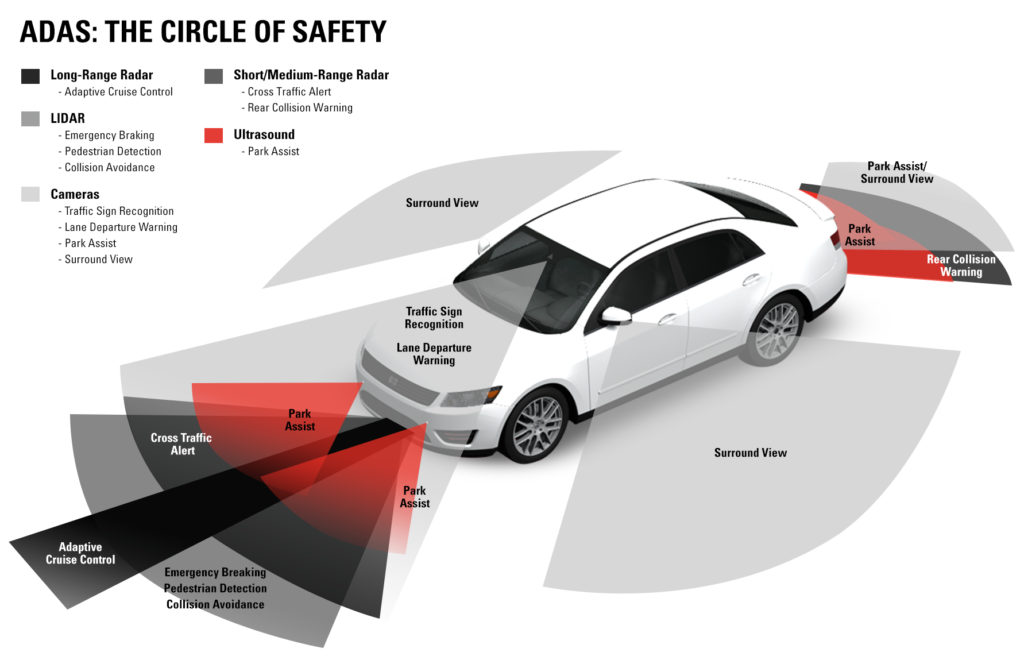 "A camera that is misaligned by as little as one degree can have devastating consequences," Autoglass wrote in a spring infographic.
Safelite said it and Bosch will start "introducing recalibration tools this fall with the goal of having them available in at least one location in each market by the end of the year," it wrote in a news release. The company has 6,800 "MobileGlassShops" and stores in every state, and it worked with nearly 5 million customers in 2015.
"The tools have been extensively tested and are expected to cover approximately 90 percent of the vehicle makes by mid-2017," Safelite continued. "… The tools are designed to address the wide variety of different types of recalibration needed – no make or model is the same. Technicians will be trained to perform all types of recalibration."
This is interesting because while Bosch is a Tier 1 OEM supplier, it doesn't sound as though these are the official OEM calibration tools. We've asked Safelite and Bosch for more information about if the tools are OEM-sanctioned or aftermarket versions, and, if the latter, who has the liability if the calibration is off Autoglass' "one degree."
We also have asked how Safelite would address the issue of aftermarket glass. Some OEMs have banned or cautioned against using third-party windshields because of potential effect on ADAS systems. (See, for example, our discussion of I-CAR and glassBYTES reports on a Subaru mandate and I-CAR's excellent Repairability Technical Support series highlighting OEM glass procedures over the past couple of months.) Given Safelite's market share and influence, it'll be interesting to hear its views on the matter.
Both companies appeared receptive to discussing their calibration announcement further, and we should hopefully have some follow-up coverage in the coming days. Continue to check Repairer Driven News for updates.
---
Bosch, competitors, OEMs part of SEMA scans panels
Talk to Bosch about scanning and calibration during "Restoring Vehicle Functionality through Electronic Technology and Diagnostics," part of the SCRS OEM Collision Repair Technology Summit at SEMA. Bosch training manager Bob Pattengale and diagnostic tool competitors will discuss their technology and modern repair requirements, as will representatives from FCA, Honda, Nissan and Toyota. It's part of SCRS' Repairer Driven Education Series running Nov. 1-4. Register here.

---
In any case, it's good to have a major glass outfit — particularly one with close ties to auto insurance companies and — emphasizing and accepting the importance of calibrating new vehicle technology during repairs.
There's been some friction in the past between repairers and insurers on the need for calibration and scanning, and perhaps the move from such a large player can help convince everyone that such work does indeed need to be done.
"We are committed to the safety of our customers," Safelite President and CEO Tom Feeney said in a statement Monday. "The tools offer customers a convenient one-stop solution for windshield replacement and recalibration by trusted experts in the field."
Safelite noted Monday that ADAS can be found "in the most common cars, not just premium models." American cars today have about 800 windshield stock keeping units — "and growing," Safelite wrote. By 2022, nearly all the new models offered in the country will offer autobraking (assuming they haven't all skipped right to self-driving by then!).
"This is a significant investment we're making," Feeney said in a statement. "As the leader in our industry, we believe it's our duty to be on the forefront of solutions for addressing this new need in our market. Our customers and our insurance and fleet clients can continue to expect us to lead the way in this continuously evolving technology."
Calibration, as Safelite indicated Monday, can take a variety of forms. I-CAR in a RTS news post last week described some techniques a collision repairer or glass installer might use:
For a static procedure, a target or multiple targets are positioned in certain locations in front of the vehicle. Then, a scan tool starts an aiming procedure that will make the FFC align to the target(s). A dynamic procedure requires the vehicle be driven down the road (sometimes while connected to scan tool) at or below a certain speed for a specified amount of time and/or distance. Dynamic procedures sometimes require that the road be clear of snow or rain, and avoid curves and heavy traffic. However, some FFCs will calibrate more quickly when more objects are detected around the vehicle. Always refer to OEM procedures for instructions on how to calibrate the system. Some OEMs even have simple procedures to determine if the system is functioning properly.
Read more from I-CAR's post here.
More information:
"Safelite AutoGlass Collaborates with Bosch to Introduce Recalibration Tools for ADAS Windshields"
Safelite via PRNewswire, Oct. 3, 2016
"Typical Calibration Requirements of Forward Facing Cameras"
I-CAR Repairability Technical Support, Sept. 27, 2016
Images:
Safelite provided this graphic indicating the kind of advanced driver assistance systems one could expect to see on a car — including one located behind the windshield. (Provided by Safelite)
Besides advanced materials like an aluminum-magnesium rear liftgate and higher-strength steels, body shops need to be aware of the kind of sensors and cameras that can be located all over the 2017 Chrysler Pacifica minivan exterior and behind the windshield. (John Huetter/Repairer Driven News)
Share This: