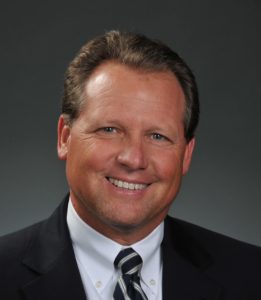 In a C-level symbol of how far the business — and really, the industry itself — has come, Service King announced Thursday it created a chief operating officer role and filled it with a top Bridgestone executive.
Bridgestone America retail operations President and Chairman Stuart "Stu" Crum started the job Thursday, Service King announced. He'll be busy, tasked with "national oversight of the company's network of collision repair operations at 304 U.S. locations," the company wrote in a news release.
Of course, that might not be too difficult for Crum, who was responsible for a $4 billion Bridgestone business unit involving 2,200 locations across multiple brands. But then again, Service King boasted it had grown "exponentially," including by 100 locations in two years, and it planned to keep expanding.
"It is an honor to join Service King's world-class executive team," Crum said in a statement. "The organization is in the midst of explosive national growth, grounded in exceptional operations with a focus on the customer and its teammates. Service King's reputation for superior repair service and a family atmosphere makes this a phenomenal opportunity to join an already high-impact leadership team."
Before starting at Bridgestone in 2013, Crum was President of Jiffy Lube for two years, overseeing 2,100 franchise locations. He also held a variety of high executive roles at Shell from 2005-11, and  Service King described him as a "longtime industry thought-leader." (And according to Bridgestone, he once was a place kicker in the NFL and USFL!)

---
"We are immensely proud to welcome Stu Crum to the Service King family," Service King CEO Chris Abraham said in a statement. "His tremendously impressive background in the automotive industry, which spans a variety of key leadership roles, will immediately influence Service King's operations in a positive manner for our teammates, customers and business partners. We look forward to working together in our mission to be the collision repair operator of choice."
In terms of competitors, CARSTAR, Caliber, Boyd/Gerber have COOs, and ABRA did last decade but since seems to have distributed the responsibilities among other top executives. As Harvard Business Review contributors Nathan Bennett and Stephen A. Miles put it in 2006, the role can vary from organization to organization, but typically involves the day-to-day:
It's difficult to pinpoint the kinds of environments in which COOs thrive. While there is a general sense that COOs are most prevalent in operations-intensive businesses, they appear in every kind of company, and every sector also features firms without them. Moreover, the same organization may sometimes operate with a COO and sometimes without one. A 2003 study by Crist Associates, for example, showed that only 17% of the corporations that promoted a COO to CEO in the previous year had replaced the COO.
Finally, there is no single agreed-upon description of what the job entails or even what it's called. Often, companies turn responsibility for all areas of operations over to the COO—this typically includes production, marketing and sales, and research and development. In some firms, the job is to be Mr. Inside to the CEO's Mr. Outside. In others, the mission is focused on a specific business need. … The most cursory survey of COO job designs shows real disparity in spans of control, decision rights, reporting structures, and the like.
How can a title accommodate such diversity and still be meaningful? Answering that question requires a shift in perspective. The key is in the orientation of the role. While other jobs are primarily defined in relation to the work to be done and the structure of the organization, the COO's role is defined in relation to the CEO as an individual.
When a shop needs to add a role
Smaller shops might not need a chief operating officer — or perhaps they might, based on that Harvard Business Review analysis. But knowing when to take the step of hiring managerial or administrative positions can be a key element of business survival, or at least the sanity of an owner trying to do it all. (Technically, you could call whomever you hired chief operating officers; it's not like the term is patented or even defined, according to the HBR piece.)
Representatives from regional MSOs this summer shared their insight of when and how they delegated responsibilities as their companies grew, and their comments should prove useful to a variety of shop sizes and ambitions.
Rick Wood, CEO of Cooks Collision, said who to add and when depended on the boss' strengths. In his earlier days with the company, he and his brother were strong at production, but lacked other administrative skills, he said.
They outsourced bookkeeping, and their first large hire was a chief financial officer to improve financial sophistication.
Wood called the CFO position "ultra-critical" — the business needed someone who could save the owners from bad decisions, tell them no, and ensure proper accounting was in place. (On the latter, Wood also noted the value of audited financials at another point in the discussion.
Today, the company was on its fourth, "highest-quality," and "most expensive" CFO ever, Wood said.
"As you grow, the sophistication needs to be there," Wood said; he also noted the value of audited financials.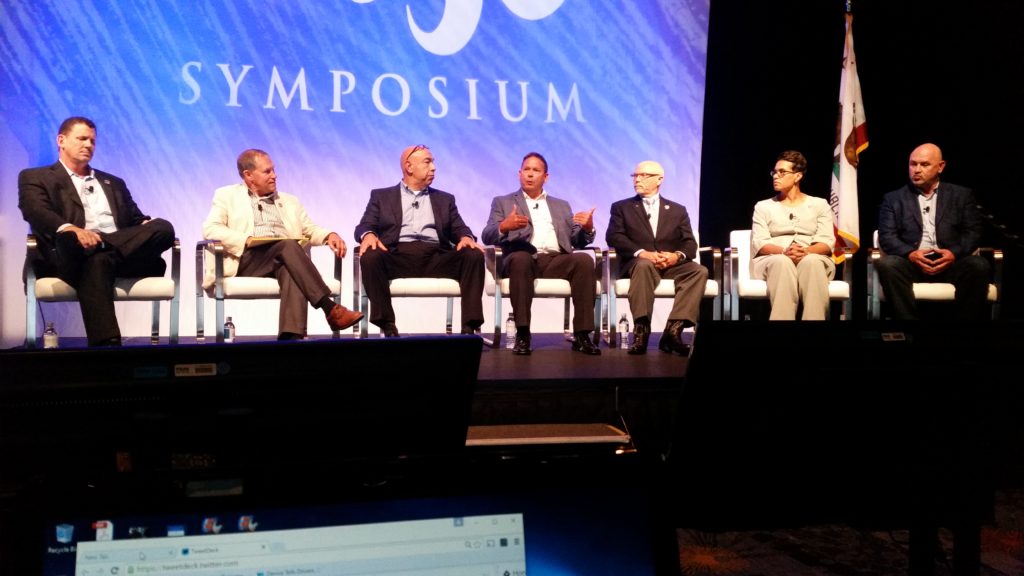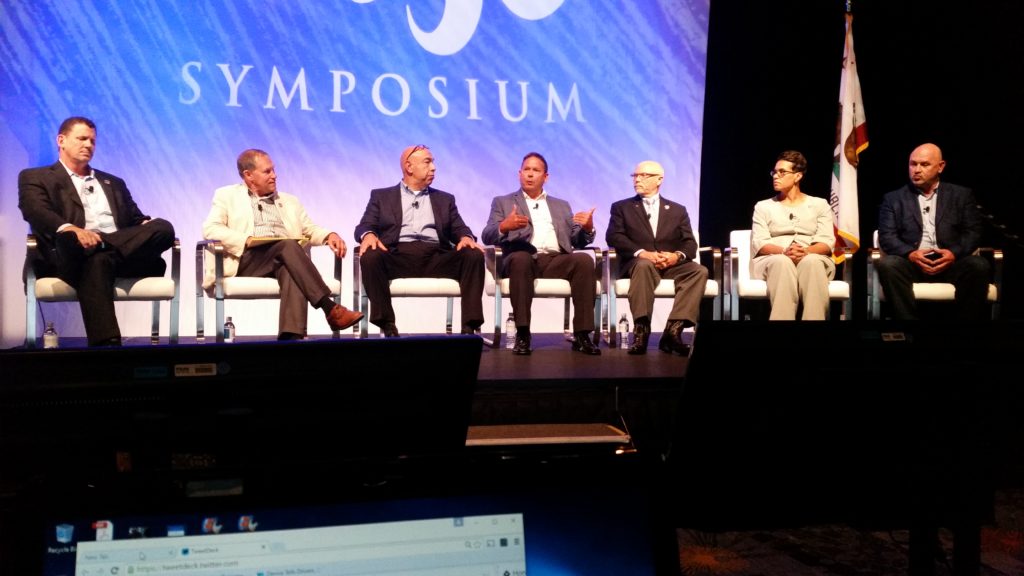 A HR position followed a similar path, according to Wood. The company started with a college student who was studying such work — it was better than nothing. As Cooks grew, it hired more experienced and higher-quality people to handle human resources — and the job becomes more and more critical as a business grows, according to Wood. (He also pointed out California's litigious streak.)
Auto Art of Nashville managing partner Twila Harris didn't have a CFO, but it had a certified public accountant it trusted, and "we're very accountable" to him. She said the company also had an in-house bookkeeper, and its first corporate hire was in business development.
"We've grown very rapidly" in three years, Harris said, and observed she still does a lot of work she should delegate.
Darrell Amberson, operations president of LaMettry's Collision, said it was difficult to give up control and trust others to handle elements of your business, but if a company sought to grow, it was necessary to delegate.
He estimated that at three or four shops, a company needed to start setting up a more formalized office center. By 6-8 shops, a call center and central billing was probably necessary.
Like his peers, 1Collision Network President Jim Keller said he didn't have a bookkeeper when he started out, handling the work himself with an accountant. A bookkeeper was the first big addition, he said, as having data on all the money coming in and out of a business was crucial — particularly now for a company with more than 20 locations.
Carubba Collision CEO Joe Carubba said that when his chain grew to more than two stores, he found he needed to upgrade multiple positions instead of doing it all himself. At about four locations, he hired a CPA, followed by a human resources manager, and finally, a trainer.
It ate into the profits, but it was necessary, he said. His company now had seven on its leadership team, and also received assistance from its attorney.
"We probably need a few more," he said.
More information:
"Stuart Crum, International Automotive Industry Leader, Named Chief Operating Officer"
Service King, Oct. 6, 2016
"Second in Command: The Misunderstood Role of the Chief Operating Officer"
Nathan Bennett and Stephen A. Miles, Harvard Business Review, May 2006
Images:
Bridgestone America retail operations President and Chairman Stuart "Stu" Crum has been hired as Service King's Chief Operations Officer. (Provided by Service King)
From left, John Walcher, Veritas Advisors president; Focus Investment Banking managing director Dave Roberts;  Carubba Collision CEO Joe Carubba; Jim Keller, president of 1Collision Network; Darrell Amberson, operations president of LaMettry's Collision; Auto Art of Nashville managing partner Twila Harris; and Rick Wood, CEO of Cooks Collision, participate in a panel during the NACE MSO Symposium on Aug. 11, 2016. (John Huetter/Repairer Driven News)
Share This: