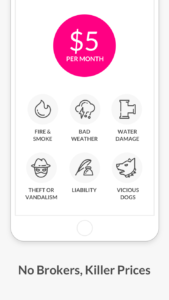 Lemonade, a startup P&C insurer designed without incentive to "delay, deny, and defend" claims, announced late last month it has formally launched in New York and virtually on Product Hunt.
The insurance company, currently only insuring homes and renters in New York, has an elegant solution for the inherent conflict of interest in modern insurance: Carriers profit by screwing you. Every dollar they pay out hurts their bottom line.
Subsequently, you don't trust them, and are much more comfortable either overclaiming or committing fraud.
Then they trust you less, and so on, until fraud "consumes as much as 38% of all the money in the traditional insurance system, inflating premiums by $1,300 and making the claims process protracted and unpleasant," according to Lemonade.
Lemonade removes its own temptation by taking a 20 percent cut of premiums flat and paying claims immediately most of the time. It removes your temptation by pairing you with a pool of policyholders who would like to donate to a similar charity. Anything not paid out in claims goes to that cause.
So you're not cheating an insurer, you're cheating kids with cancer, starving seniors or people without clean water somewhere. Charities include Feeding America, Citymeals on Wheels, Teach for America, Make-A-Wish, Win (self-sufficiency for homeless women) and Robin Hood (Ending poverty).
"Knowing that every dollar denied to you in claims is a dollar more to your insurer, brings out the worst in us all." Lemonade "Chief Behavioral Officer" Dan Ariely said in a statement. "So we architected Lemonade to avoid conflicts of interest. We take a flat 20% fee, and give unclaimed money to causes our policyholders care about. Since we don't pocket unclaimed money, we can be trusted to pay claims fast and hassle-free. As for our customers, knowing fraud harms a cause they believe in, rather than an insurance company they don't, brings out their better nature too.  Everyone wins."
If a pool runs out of money, Lemonade pays claims still through external reinsurers like Lloyd's of London and Berkshire Hathaway and an internal reinsurance system.
"Job #1 is to make sure your claim is paid, job #2 is to Giveback what's left," Lemonade wrote.
"It's not our money." Lemonade CEO and co-founder Daniel Schreiber, CEO and co-founder said in a statement. "We repeat that sentence like a mantra, and have it emblazoned on our office walls.  We never want to be in conflict with our customers.  We never want to make money by denying claims. And that means giving back underwriting profits."
The one wild card in all of this appears to be the honesty of vendors handling repairs or rebuilding for the policyholders. There's still not really any discussion of how such contractors are kept from overbilling. We asked Lemonade about this again in an email Friday afternoon. A representative emailed us Sunday and said they'd try to find an answer.
"There are things that we can control and there are things that are harder for us to control," Ariely told us in a February audio message. "We have some ideas about how to deal with service providers, such as car mechanics, contractors and so on. We haven't figured out the details, so I can't tell you much about this yet. But I will say that we are trying to get everybody to think about long-term and reputation and participation in the system. … And hopefully those things create better behavior."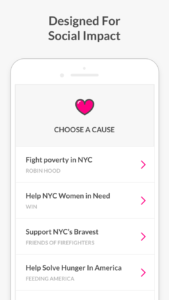 However, vendors would seem to have the same check on bad behavior that policyholders do: If you pad a repair bill, you've just ripped off a charity.
"Lemonade has just launched in NY state and offers renters, condo, co-op, and homeowners insurance," spokeswoman Aaron Kliner of Headline Media wrote in an email. "At this stage there are no plans to offer auto policies."
However, staffers' discussions on Product Hunt hint that the company probably will. So keep an eye on this company, particularly if you're in New York.
Lemonade co-founder Shai Wininger wrote on Medium that the company has poached customers from traditional insurers — including State Farm (22 percent of initial customers), Allstate (18 percent) and GEICO (14 percent) — and in 48 hours has sold 142 policies averaging $7 a month for renters and $50/month for homeowners.
The company says it keeps costs low because it doesn't pay agents, and apparently not many adjusters if it's going to pay claims quickly.
"Our goal is for the majority of simple property claims to be paid almost instantly," the company's website states. "There will be cases in which we'll need to fully review the incident to approve the claim, and there will be property damage claims or liability claims that may take longer to settle. If this is not the first loss you are reporting, or if some of the information we require is missing from your report, our team will need extra time to manually assess the incident and will most likely get in touch with you for further review."
More information:
"Lemonade Insurance Launches in New York: Lower Premiums, More Heart, No Paperwork"
Lemonade via PR Newswire, Sept. 21, 2016
"Lemonade Launch Metrics Exposed!"
Shai Wininger via Medium, Oct. 6, 2016
Lemonade, fall 2016
Product Hunt, September 2016
Featured images: Screenshots provided by Lemonade demonstrate the app. (Provided by Lemonade)
Share This: