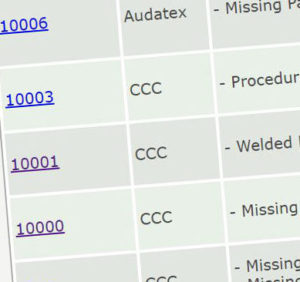 Collision repair industry figures congratulated and praised the Database Enhancement Gateway on its 10,000th question submitted by shops and insurers for the estimating services.
A distributor, two trade organizations, and one family sponsored congratulatory banners for the free Web-based service, which last week reached the six-digit milestone.
Here's what they had to say. Those at SEMA can see more testimonials from users on the side of the Society of Collision Repair Specialists' booth, No. 11173 in the North Hall.
Alliance of Automotive Service Providers-Minnesota
"AASP-MN congratulates the DEG on 10,000 inquiries!  We are proud to support this initiative which brings so much value to the industry."
The Hendler Family
"In remembrance of March Taylor, the Hendler Family congratulates the DEG on their tremendous  accomplishments. 10,000 Inquiries!!"
Montana Collision Repair Association
"(MCRA) would like to congratulate the DEG on their 10,000 inquiry, we are proud to sponsor such a vital tool for the collision repair industry"
Reliable Automotive Equipment
"DEG is a proven game-changer. Congratulations on 10,000 inquiries!!"
DEG hits 10,000th inquiry connecting repairers, insurers to estimating service IPs
More information:
Featured image: The Database Enhancement Gateway's 10,000th inquiry is shown in this screenshot. (Screenshot from www.degweb.org)
Share This: