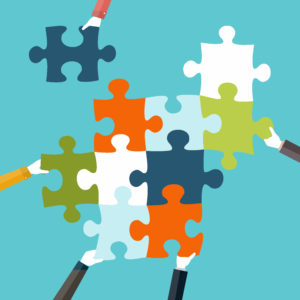 The Boyd Group's 55 new U.S. collision repair shop locations added through Wednesday put it on track to double by 2020 as planned, its CEO said Wednesday.
"Adding new locations continues to be a key component of our growth," CEO Brock Bulbuck said in discussing a third fiscal quarter that saw the Boyd/Gerber parent company add 20 new shops, including buying a 10-store MSO in the Cincinnati area.
The other component was same-store sales growth, which rose 4.7 percent over the third quarter of 2015.
Despite the whirlwind of acquisitions in the Chicago area already, the Gerber collision chain parent company was able to pick up three more locations between July and September — and it still sees room for more purchases in the Windy City area.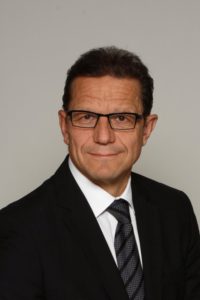 The 55 new auto body shops in 2016 represented a 16.2 percent increase for the year for Boyd, which added 29 in all of 2015. The company had $340 million in "dry powder" to buy even more, he said. (The Winnipeg, Canada-based company's tallies are reported in Canadian dollars.)
Asked what explained the company's success in purchases compared to other MSO competitors which announce M&A tallies, Bulbuck cited a few reasons — including that most of the new Boyd/Gerber auto body shops were single-location purchases.
"We're not up against a lot of competition (for single stores)," he said.
However, 10-store MSOs like the Cincinnati acqusition still existed and other small collision repair chains were still expanding up into that weight class as well, Bulbuck said back in August. Even if the company ran out of 10-store targets, "there are even more three- and five-store opportunities available," he said then.
Asked Wednesday if Boyd was able to gain market share from other MSO rivals, Bulbuck said his company was growing share in general but he couldn't really speak to competitors. He said he expected that the other large chains were achieving the same benefits of consolidation and insurance companies "looking to take advantage of the MSO model and move more volume to the MSO model because it's a more efficient model for them on the supply chain side."
Acquisition details and strategy
Bulbuck in August gave a little perspective on the nuts and bolts of a Boyd acquisition. Valuations were "generally" around the same, he said then while discussing second-quarter results.
Asked then if the company was considering using its millions in available revenue to buy a foothold in a different industry, Bulbuck said no. Growth in its existing segment was more important, he said in August, and CFO Narendra "Pat" Pathipati pointed out that collision repair remained tremendously fragmented, with even larger players like Boyd not controlling the majority of the market.
Single-store acquisitions presented an "abundance of deals," and Boyd could typically expect to spend about $400,000 to $600,000 on those shops, Bulbuck said in August. Sometimes Boyd would consider a premium over that amount, according to Pathipati.
Canada isn't off the table either, Bulbuck said in August, though the company had only acquired three Canadian shops as of the Aug. 12 analyst call.
"We have a desire to grow in Canada just as we do in the U.S.," he said then.
More information:
"Boyd Group Income Fund Reports Third Quarter Results"
Boyd Group, Nov. 9, 2016
Boyd Group third-quarter webcast
Boyd Group, Nov. 9, 2016
Images:
The Boyd Group's 55 new U.S. collision repair shop locations added through Wednesday put it on track to double by 2020 as planned, its CEO said Nov. 10, 2016. (Lesia_G/iStock)
Boyd Group (Gerber) CEO Brock Bulbuck is shown. (Provided by Boyd)
Share This: