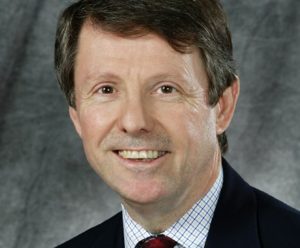 Center for Auto Safety Executive Director Clarence Ditlow, whose work included campaigns for airbags, lemon laws, consumer rights — and also aftermarket collision parts — died Thursday.
Ditlow ran the center from 1976 until his death Thursday at the age of 72. He was credited by an obituary from the center and by automotive media for his efforts in favor of airbags, the 1975 Magnuson-Moss Warranty Act, CAFE standards, recalls, lemon laws and disclosing technical service bulletins to customers.
He also criticized the National Highway Traffic Safety Administration for weak oversight, the Detroit Free Press reported Friday.
"Clarence dedicated his life's work to improving the safety of all those who drive or ride in motor vehicles," Administrator Mark Rosekind said in a statement, according to the Detroit Free Press. "Clarence was relentless in his pursuits, and whether he was taking the fight to the auto industry, or prodding NHTSA when he felt we weren't moving fast enough, no one could ever doubt his heartfelt motivation."
He also campaigned for tens of millions of cars worth of vehicle recalls, including the massive Takata airbag recall of recent years. Automotive News reporter Diana Kurylko wrote Friday he was particularly proud of work on the Ford Pinto and Firestone tire recalls.
On Sept. 29, U.S. Sens. Ed Markey, D-Mass., and Richard Blumenthal, D-Conn. praised him in the Congressional Record.
"Through a lifetime of work improving automotive and safety laws, Mr. Ditlow has helped save thousands of lives and prevented many more injuries than would otherwise have occurred. A tireless champion for consumers, his work has resulted in better government oversight of automakers, the installation of key safety features, and the exposure of safety defects in millions of cars, SUVs and other trucks," Markey and Blumenthal said. "… Mr. Ditlow's discovery of numerous automotive defects, combined with his persistent pressure on safety agencies and automakers alike, led to the removal of many unsafe vehicles from the road."
For collision repairers, Ditlow's legacy is a little more muddled through his advocacy for aftermarket parts.
Ditlow was also one of the first board members of the Certified Auto Parts Association, serving from 1988-99 and campaigning for certified parts to provide aftermarket quality control and cut consumer costs. He also questioned whether any aftermarket part, even a certified one, was by default inferior to an OEM version given millions of OEM recalls, and he campaigned for a bill that would have declared both equivalent, Hammer & Dolly reported in 2014 and BodyShop Business reported in 2012, respectively.
However, despite Ditlow's attacks on OEMs on similar grounds, he paradoxically dismissed similar cost-cutting, disclosure and quality concerns about other big businesses — auto insurance and aftermarket auto part manufacturers — with regard to imitation parts.
Consumer Reports, despite having ties to Ditlow through his membership on the Consumers Union board, lodged such criticisms in 1999, according to a text entered into the Congressional Record. The Washington Post did so as well later that year, pointing out potential conflict of interests between Ditlow's role at the center and for CAPA. Blumenthal himself has expressed skepticism of insurance parts practices, though not mentioning CAPA specifically, on the infamous "Anderson Cooper 360" investigation of 2015.
The center still holds a CAPA board seat.
Reached for comment on Ditlow's passing Friday, Gillis provided the following statement:
"On November 10, 2016, America lost one of the most effective consumer advocates in its history with the death of Clarence M. Ditlow, III," said Gillis, also in charge of public affairs for the Consumer Federation of America. "For over four decades, Clarence fought tirelessly to stem the terrible toll that automobiles take on American society. In addition, he was one of the first to understand the impact of the automobile on the environment. Clarence was likely responsible for saving more lives than anyone else in the auto safety community.  His efforts were monumental, his effectiveness unmatched, and his dedication to public service was a beacon for hundreds of advocates.  This is a tragic blow to public safety at a time when consumer protections are at such great risk.  Personally, this is profoundly sad news.  I have worked with Clarence almost daily for 37 years, and like many, knew him as an uncompromising advocate, a true compass for what's right, and a loyal friend. He will be dearly missed on many levels."
Besides Consumers Union, Ditlow also served on the boards of Friends of the Earth, the Automobile Protection Association and Advocates for Highway and Auto Safety. He also wrote or edited several books.
More information:
"Fearless auto safety advocate Clarence Ditlow has died"
Detroit Free Press, Nov. 11, 2016
"Statement of the Center for Auto Safety on the Death of Executive Director Clarence M. Ditlow III"
Center for Auto Safety, Nov. 11, 2016
"Ditlow shaped safety laws — with a grin"
Diana Kurylko in Automotive News, Nov. 11, 2016
Share This: