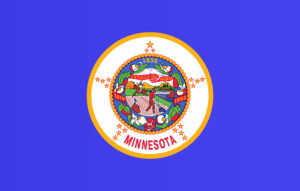 The Minnesota Careers in Automotive Repair and Service effort announced it has launched a job board tied to national trade groups' career databases.
The career board is the latest element in the MNCARS $250,000 campaign to promote automotive careers — and solve technician shortages in both mechanical and collision repair.
"The site will also reinforce MNCARS' primary messages – that there is a high demand for employees in the automotive service, parts and collision repair industries, with a multitude of career paths available in a wide variety of employment settings," the Alliance of Automotive Service Providers of Minnesota wrote in a news release Monday.
The job board also displays posts from the Automotive Career Network, which includes listings from the Auto Care Association, Society of Collision Repair Specialists and Specialty Equipment Marketing Association (SEMA), and posts from Indeed.com.
Minnesota companies can post at the introductory price of $25 for 30 days, but AASP-MN members will only be charged $20; call the association at 612-623-1110 or 800-852-9071 for the promo code.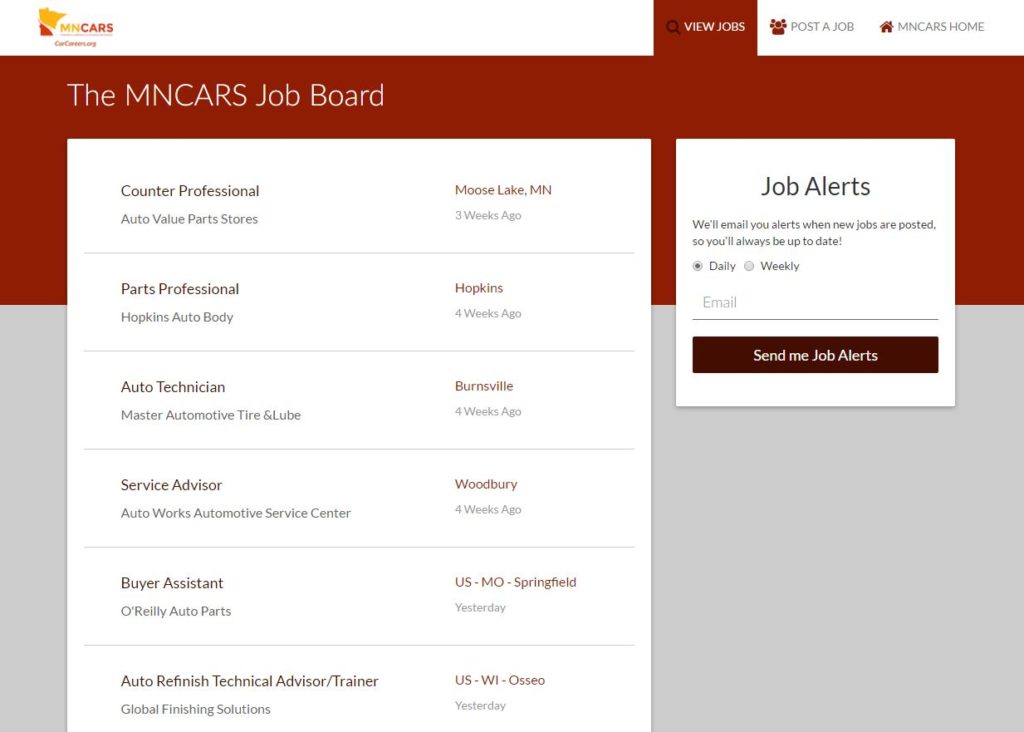 More information:
"CarCareers.org Now Features a Job Board"
MNCARS, Nov. 7, 2016
MNCARS, 2016
Images:
The Minnesota flag. (Poligrafistka/iStock)
The new MNCARS job board is shown in this screenshot. (Screenshot from http://jobs.carcareers.org)
Share This: