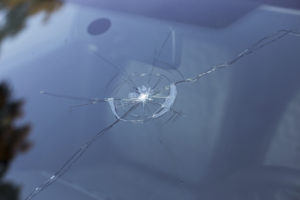 Correction: An earlier version of this article incorrectly described the cause of a September change in National Auto Glass Specifications. Mitchell has explained that a May error, not a September one, led to a change in SOP that caused outlier data to be reviewed and, if appropriate, discarded while compiling editions of NAGS. This factor, combined with the larger effect of industry price changes between May and September, resulted in the price declines in the September NAGS reported by glass installers, Mitchell said. The article has since been corrected.
Gerber Collision & Glass' parent company warned investors last week that the company's glass business could take a fourth-quarter hit partly from what it called about a 5 percent September change to NAGS pricing.
The National Auto Glass Specifications, published by Mitchell, is the Bible of the auto glass industry. According to Boyd Group CEO Brock Bulbuck, it "virtually covers all glass replacement parts" — and sets prices insurers and consumers pay for the panes.
"Mitchell and NAGS caught us all off guard in September when NAGS dropped about 5 percent," Bulbuck told investors on a third-quarter earnings call Nov. 9, calling it a "direct hit" for sales and margins.
GlassBYTES reported in late September on some of the pain felt as well by smaller glass operations from what it called a 4.62 decline in NAGS pricing that month. AGRR columnist Neil Duffy of Auto Glass Menders in a Nov. 1 post called for the industry to break away from tying itself to NAGS:
On September 15, a new calculator came into use. Some of the most historically precipitous price drops were contained within that price list. I saw list price drops of more than $200 in several windshields I had already scheduled for replacement. My acquisition price did not change at all, but the price one could charge deemed "fair and reasonable" by glass administrators was lowered by more than $100 each. Whose interest does that serve? Not mine for sure, or any other shop trying to survive.
Over the past 20 years, it appears NAGS serves one interest and one alone – insurers and their glass administrators.
Reduced but representative
But Jack Rozint, Mitchell vice president of sales and service for auto physical damage repair, explained that the prices merely reflected the glass industry — and more precisely than in the past.
Rozint said that a temporary error in the May NAGS pricing — not in September's pricing, as originally reported — led to a change in standard operating procedure for Mitchell's NAGS curation.
Mitchell receives feeds from the glass market and sends them through a proprietary algorithm to produce the NAGS prices. For the May MAGS, the process was automatic — and so when one source transmitted results which were "way out of whack," it distorted the NAGS feed.
"There was some erroneous data in there," Rozint said of the May results in a statement. "… It basically caused some variations in certain list prices that shouldn't have happened."
Mitchell subsequently issued a corrected copy of the May NAGS information and enacted a new SOP in which outlier data was to be reviewed by a human editor and, if appropriate, discarded.
That new policy was applied in September, leading to the deletion of more outlier data points. Their removal might have contributed to some NAGS reduction — but more accuracy, according to Rozint.
"That's basically an improvement to our data processing," he said.
However, the "larger influence" for the September price decrease was simply a decline in glass pricing by the market data feeds on which NAGS is based, he said.
Market pricing moved down "almost across the board," he said.
"That was very consistent across many, many sources that we get data from," Rozint said.
Other industry factors
That slowdown was reflected in Bulbuck's comments as well. He told investors the company was also facing a 2 percent to 4 percent drop in business experienced by the entire glass industry — a decrease "which we believe is growing in decline as the year progresses."
Bulbuck described his sense of glass softness as more of a "feeling," explaining that his 2-4 percent 2016 glass decrease statistic came from the glass supply side, not the auto glass shop/retail side.
"We don't have hard data on whether that (the decline) has sequentially grown, but in our business, it feels to us that it is," he said.
Glass would also face the usual fourth-quarter seasonal slowdown, according to Bulbuck.
About 10 percent of Boyd's revenue comes from glass, Bulbuck estimated. Besides glass operations done under the Gerber brand (and Boyd Collision & Glass in Canada), the Boyd Group owns glass retailers Auto Glass Authority, Autoglassonly.com, Glass America and Auto Glass Service for a total of 31 auto glass locations in America. It also owns Gerber National Claims Service, a third-party claims administrator providing services — including 5,500 affiliated glass locations — similar to rival glass company and administrator Safelite.
More information:
"Some Retailers Feeling Bite of Latest NAGS Price Changes"
glassBYTES, Sept. 23, 2016
Neil Duffy in AGRR, Nov. 1, 2016
"Boyd Group Income Fund Reports Third Quarter Results"
Boyd Group, Nov. 9, 2016
Boyd Group third-quarter webcast
Boyd Group, Nov. 9, 2016
Featured image: A broken windshield. (HarryHuber/iStock)
Share This: