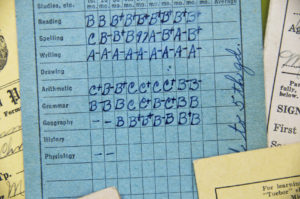 Pointing out that customer surveys don't tell the full story about insurers, CRASH Network on Tuesday announced the launch of an "Insurer Report Card" driven by input from the auto body shops which deal with insurers every day.
'"Insurer rankings based on surveys of consumers offer one, somewhat limited perspective on those companies' performance," CRASH Network editor John Yoswick, one of the researchers beyond the popular and comprehensive "Who Pays for What?" surveys, said in a statement. "Those consumers on average have an auto claim once a decade. But shop owners, managers and estimators interact with these companies every day. No one else is in a better position to know which insurers demonstrate an understanding of, and commitment to, quality repair for their customers. We think consumers should know that, too."
Auto body shops taking the survey will rate carriers based on how well the insurers' "policies and practices ensure quality repairs and customer service." Insurers will receive between an A+ to an F based on the repairers' input.
Yoswick said he plans to make this an annual project, depending on the response rate.
"But we presume (and early indications back this up) it will be at least similar to the 'Who Pays for What?' surveys," he wrote in an email. Those surveys typically draw hundreds of repairers — both direct repair program and non-DRP shops — which make for fairly rigorous results.
Surveys by entities like J.D. Power do grade insurers on claims. But it's not always front-and-center — for example, it was the least important variable in J.D. Power's annual auto insurance satisfaction survey. And as Yoswick noted, the customer might not know the kind of battles behind the scenes that make it more likely that policyholder could face inconveniences like out-of-pocket costs, inferior parts or delays in an adjuster coming out to check a non-DRP car.
The CRASH Network study also promises to track as many as 120 different insurers, including some of the smaller ones in a single state or two. "Who Pays for What?" tracks insurer reimbursement by region, but Yoswick wrote in an email the report card could even go state-specific if the response is solid enough to merit it.
"Because each state has a different mix of insurers, the Report Card allows repairers to grade insurers specific to their state," Yoswick said in a statement. "To my knowledge, that makes this different than anything done before on a national basis. We will be collecting data on more than 120 different insurers across the country, not just the usual 'Top 10.' We want consumers to know, for example, if some smaller, regional insurer that may not run ads on TV constantly is really great at taking care of its customers, so that drivers may consider that at renewal time."
Shops which complete the survey and provide an email will get a free copy of the data, but their identities will remain confidential in the published Report Card. The survey takes as little as three minutes, but also provides room for shops who have more time to elaborate on their answers.
More information:
"Help educate consumers by grading the performance of insurers in your state"
CRASH Network, Nov. 15, 2016
CRASH Network Insurer Report Card survey
Featured image: Older report cards. (liveslo/iStock)
Share This: