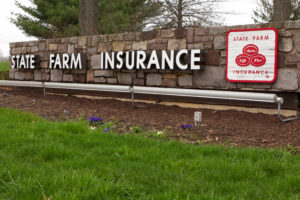 Some New York and New Jersey collision repairers could receive $15-$16 less an hour from the nation's largest auto insurer after a change in how State Farm determines "prevailing competitive prices" in certain metropolitan areas.
State Farm in 2015 redefined at least parts of New York, New Jersey and Pennsylvania using Census Bureau Core-Based Statistical Areas. On Monday, spokesman Justin Tomczak confirmed that State Farm had ceased using labor rate surveys to deduce the market rate in four areas and instead would calculate based on "analyzing the cost of vehicle repairs" in claims:
The State Farm Repair facility survey program will no longer be utilized in the divisions that make up the CBSA in NY, NJ, PA that the repair facility was previously included.
PCP rates in this "Division" were developed by analyzing the cost of vehicle repairs for Insurance work. This analysis did not include DRP type repairs.
Rates for repairers are (based on division):
Dutchess/Putnam Division
Nassau/Suffolk Division
Newark, New Jersey – Pennsylvania Division
New York – Jersey City – White Plains Division
Those decreases have been reported to be about $15-16 in the New York City and Long Island areas (New York-Jersey City-White Plains and Nassau/Suffolk, respectively) must be passed on to the customer, eaten by the shop, or tested through court battles over whether the cost was "reasonable." State Farm is expected to handle supplements to existing repairs at the previous rates in at least one of these regions, we've also heard.
The Newark-Pennsylvania area doesn't seem to have experienced much, if any, change based on initial reports, and we haven't heard what's going on in the Dutchess/Putnam area of New York.
See maps of the CBSA divisions of metropolitan areas below and here.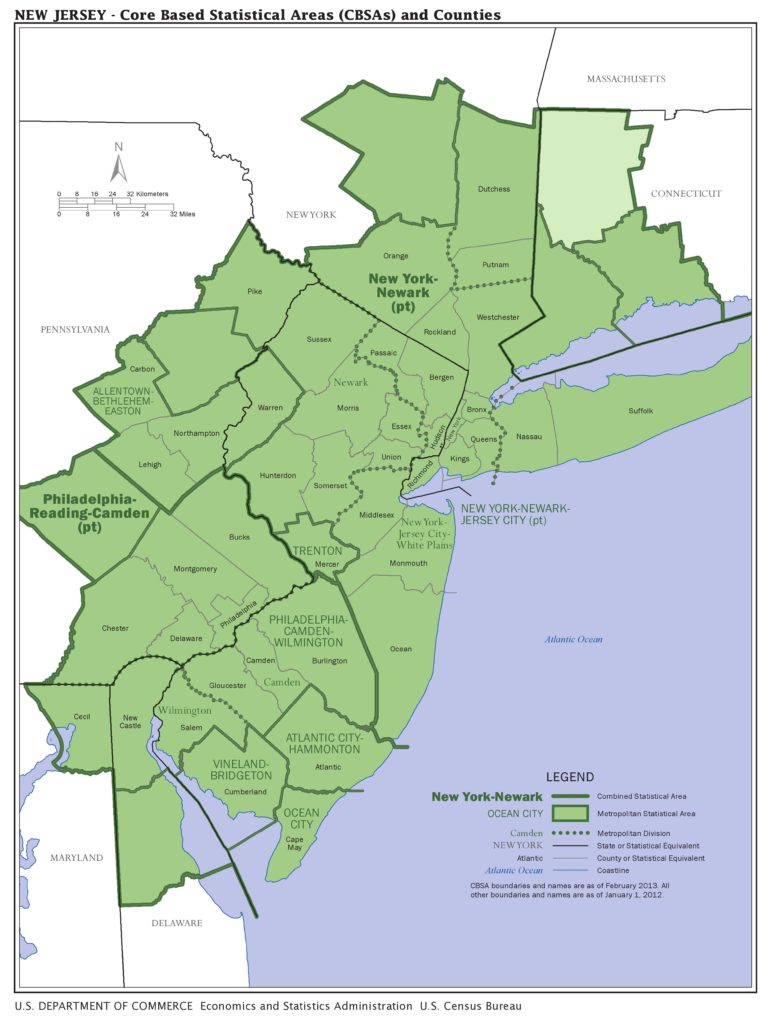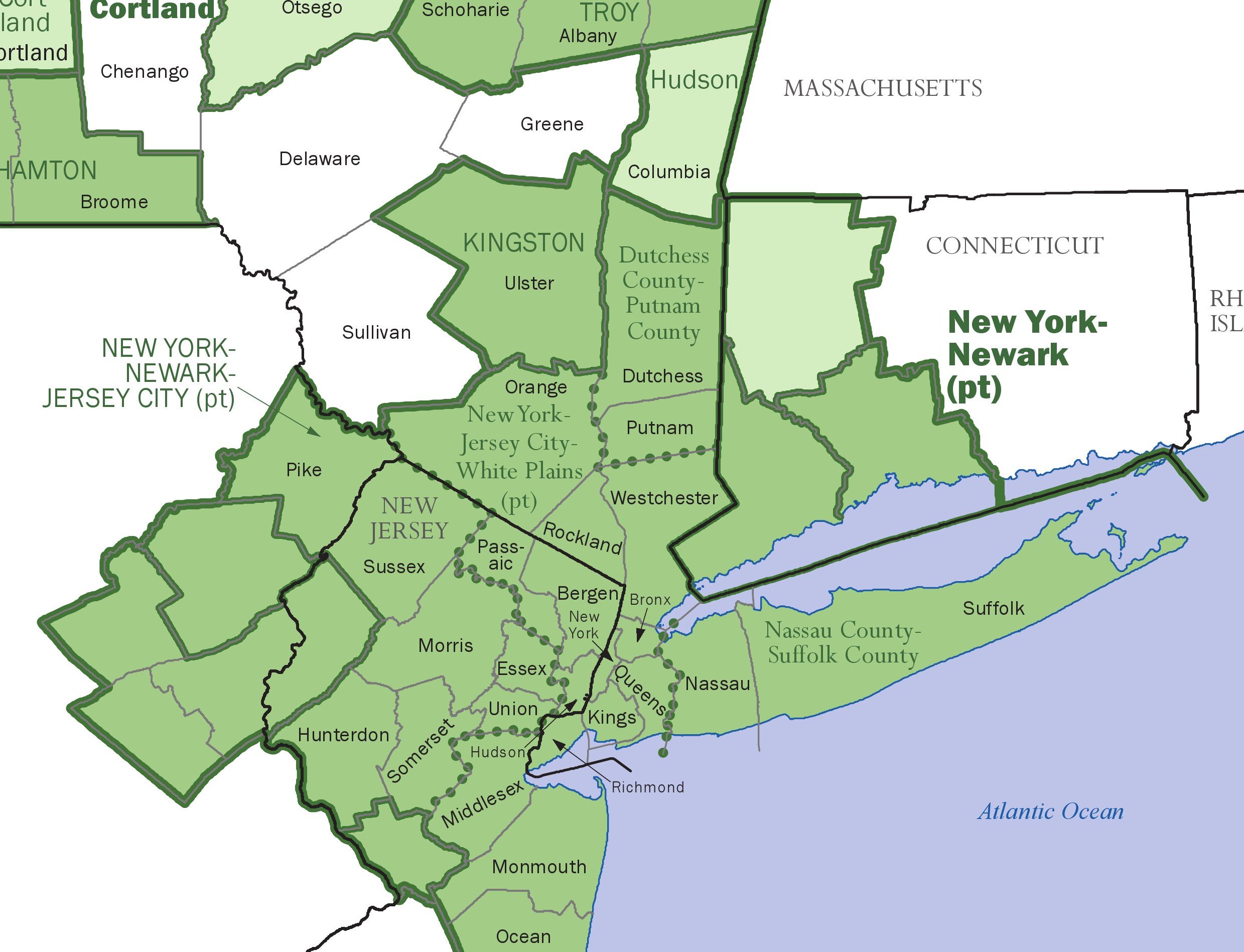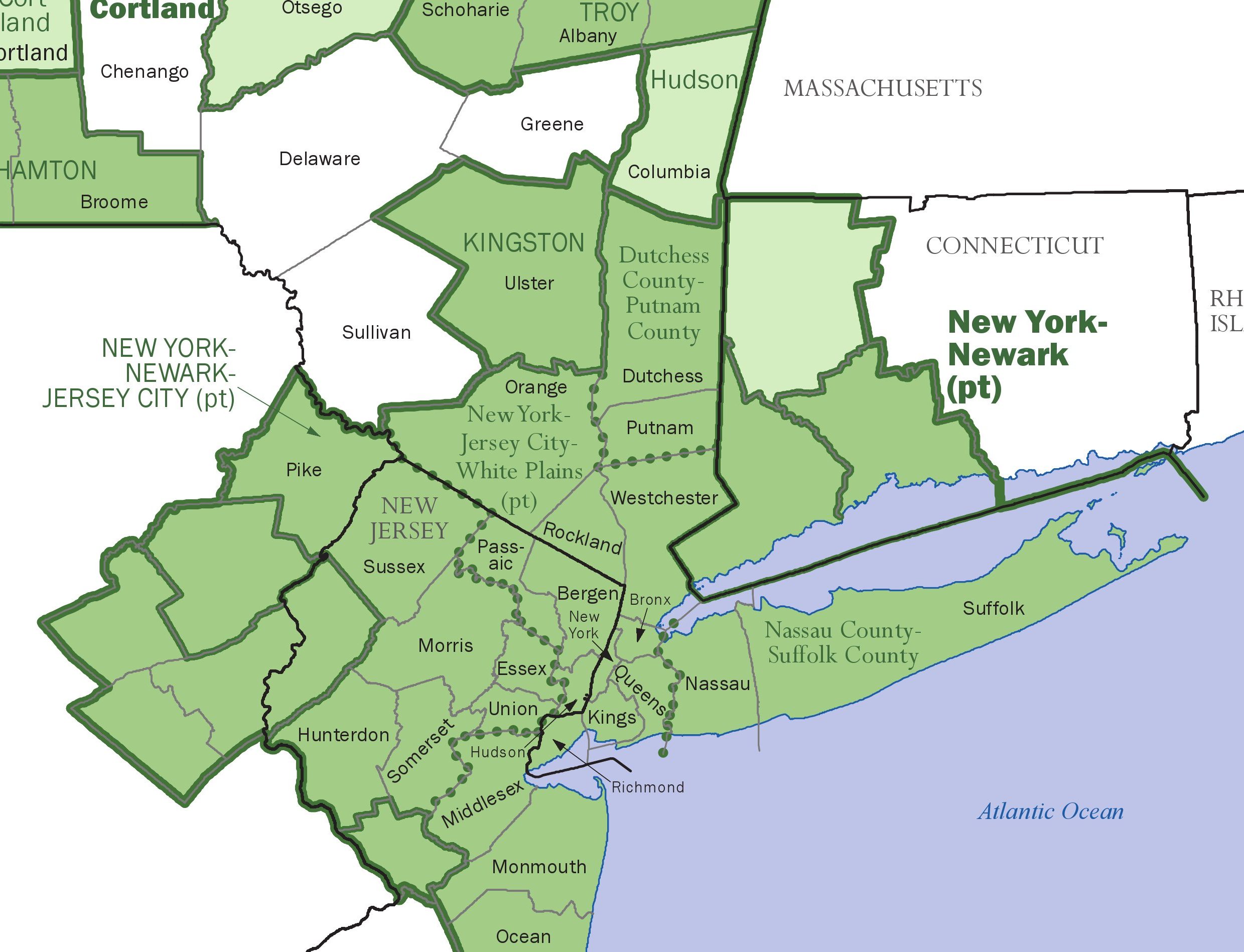 We also discussed CBSAs and State Farm in greater detail back in 2015:
Report: One State Farm 'market area' pegged to large Census metro area
Ironically, some of the shops which saw the rate decrease had seen a couple of dollars/hour worth of increases from State Farm just last year.
The decision could lead to changes in other carriers trying to stay competitive amid higher severity and (for now) higher frequency. Insurers tend to match each others' labor rates, litigation in several states has claimed; the plaintiff shops alleged this is done improperly, while the defendant insurers argued that it's just good business sense not to pay more than your competitors do.
We asked Tomczak if State Farm had changed labor rates in other parts of the country, but he didn't answer this or other questions except to say: "State Farm has nothing additional to share with Repairer Driven News at this time."
Jack Molodanof, lobbyist for the California Autobody Association, said Monday he hadn't heard complaints from his repairers about dramatic reimbursement policy shifts. A Pennsylvania repairer located outside of the Newark-Pennsylvania region told us he hadn't experienced that kind of thing either.
The decreases appear to have taken effect Monday.
"My phones are blasting off the hook," Alliance of Automotive Service Providers of New Jersey Executive Director Charles Bryant said Monday.
"I don't have a handle on it yet," he said. He said he's heard different responses from his membership, including one repairer who was resigned to the change and another which planned to make customers pay out-of-pocket.
Another option for those unwilling to accept State Farm's rate decision might be to pursue what is a "reasonable" charge in court — something that's been done successfully before in California.
Of course, State Farm doesn't have to battle over "reasonableness" at all. New Jersey law allows the carrier to take a customer's vehicle to any shop near the customer which will fix the repair at the price the carrier wants. But the insurer is then on the hook for the shop's repair quality.
As the state's insurance ombudsman explains:
Provided the repair shop is licensed, your insurer has to try to reach an agreed price with the shop of your choice. If your company cannot reach an "agreed price", they will provide you with the names of licensed shops who can do the repairs for the price the company has determined.
… At your request, your company must recommend a qualified repair facility convenient to the vehicle's location which will repair the vehicle at the price the company is willing to pay and whose work is guaranteed. Your insurance company further stands behind the repair shop's guarantee.
'We're still trying to figure it out," Ed Kizenberger, executive director of the Long Island Auto Body Repairmen's Association and Auto Body Craftsmen's Guild of New York City, said Monday.
"We're trying to understand the dynamics here," he said. Cars are growing more advanced and demanding more training and equipment to repair — which repairers recoup through labor charges — and his area sees "mostly newer-model cars."
Collision repairers "can't go backward, for crying out loud," Kizenberger said.
Kizenberger said the insurer seemed to be "looking at the numbers without looking at the reality of it."
State Farm had been "fairly accurate" in its past estimating, Kizenberger said.
"Now, we're gonna have inaccurate dollars," he said.
He raised the question of policyholders, who would receive "less of a recovery then they were last week" on their property.
A representative from the New York Department of Financial Services, which regulates insurance, said he would look into the issue but wouldn't be able to respond until Tuesday at the earliest.
"A vibrant, profitable auto collision repair industry is in the interest of State Farm. At the same time, we are advocates on behalf of our customers for reasonable repair costs," Tomczak said in a statement.
"We believe repairer profitability and quality auto repairs that are reasonably priced can both be achieved. This change in our labor rates brings us more closely into alignment with the actual cost of vehicle repairs and is in the best interest of our customers."
As noted above, he declined to answer further when asked if State Farm would lower premiums for policyholders following such major cuts in its own repair costs.
Images:
The State Farm Northeast Zone operations center in Concordville, Pa., is shown April 10, 2011. (Micah Youello/iStock)
This Census Bureau Economics and Statistics Administration map shows core-based statistical areas in New Jersey and surrounding states. (Provided by U.S. Census Bureau)
This Census Bureau Economics and Statistics Administration map shows core-based statistical areas in New York City, Long Island and surrounding states. (Provided by U.S. Census Bureau)
Share This: