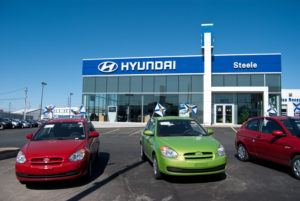 Crossing one of the last major OEMs off its list, OE Connection announced Tuesday that Hyundai had signed on to offer part discounts through CollisionLink.
Hyundai dealerships will be able to use the Hyundai Go Genuine Collision Conquest program on CollisionLink by the end of March 2017, OEConnection wrote in a news release.
OEConnection boasted that CollisionLink now supported 99 percent of all private passenger vehicles in America in some format and 75 percent of them with parts marketing programs. Hyundai was the 22nd dealership network to run parts marketing through Collision Link.
"CollisionLink is the missing puzzle piece. It will give us more complete coverage in the market," Hyundai customer satisfaction Executive Vice President Frank Ferrara said in a statement. "It will allow our dealers to offer their customers more competitive pricing and sell more Hyundai OE parts."
Of course, such parts marketing programs raise the issue of price erosion for repairers (and dealers), but their customers are more likely to get new OEM parts, which some shops say yields better quality, a better fit and fewer cycle-time-slowing returns.
"We are excited to bring Hyundai on board and to assist with the Hyundai Go Genuine Collision Conquest program," OEConnection collision Vice President and general manager Bill Lopez said in a statement. "With our CollisionLink solution, Hyundai dealers can compete more effectively and increase their OE part sales while also improving order processing efficiency and customer satisfaction."
The company earlier this year dominated repairer parts procurement preference in the April "Who Pays for What?" survey by Collision Advice and CRASH Network, so Hyundai dealers certainly might see sales grow as a result.
About 64.4 percent of the hundreds of shops surveyed had OEConnection's CollisionLink in their shop, and 43.9 percent of shops called it their preferred system — dwarfing CCC True Parts, the runner-up at 9.2 percent.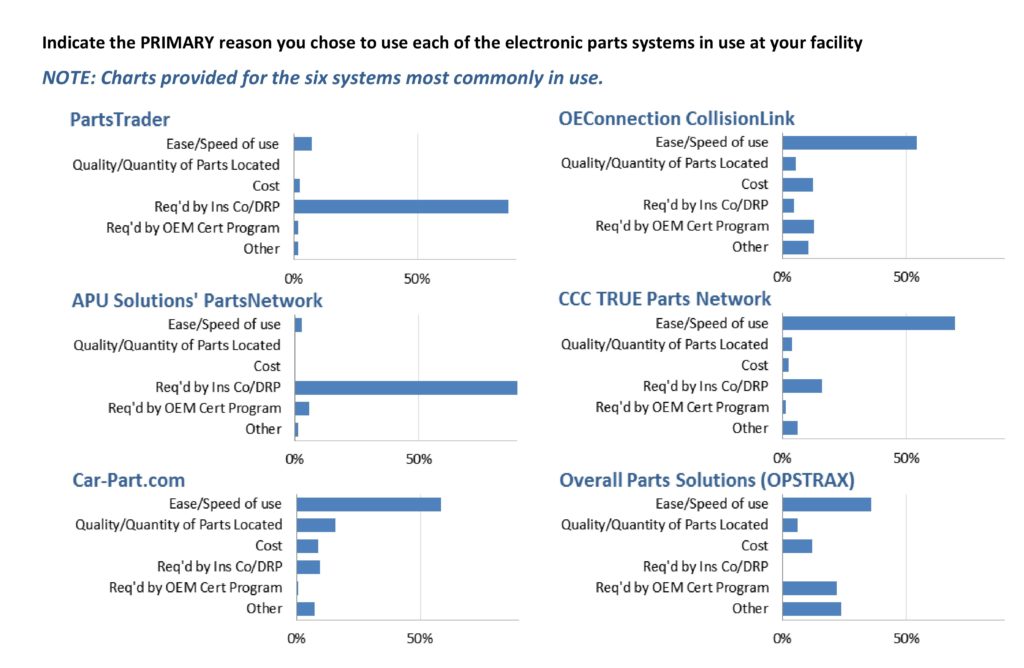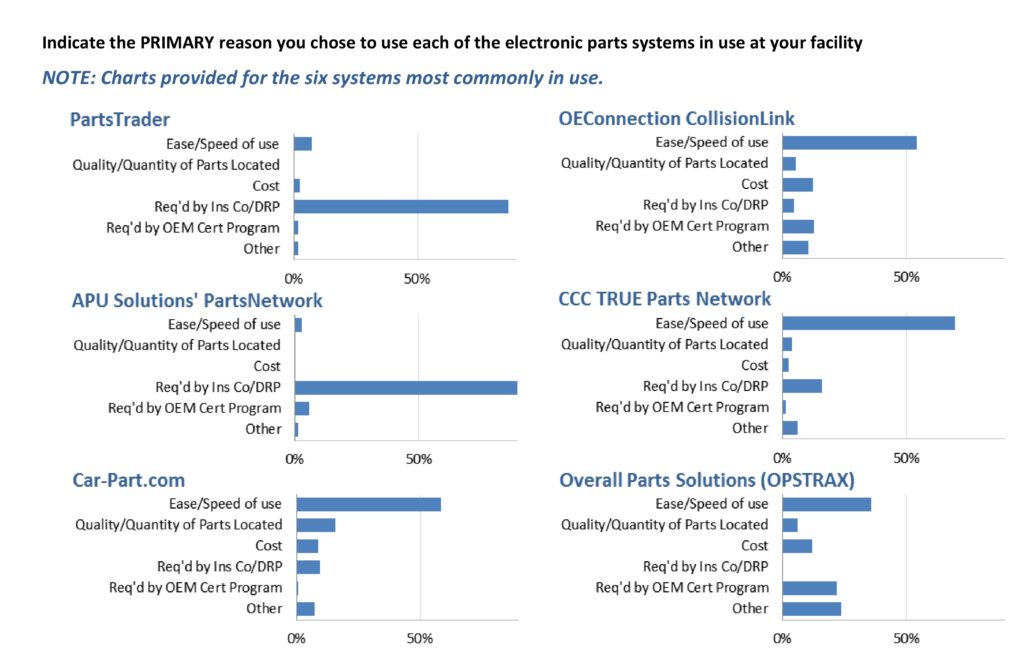 However, an option for "None of the systems currently available" actually took second place (!) at 31.2 percent.
OEConnection isn't done wooing the collision and dealership sectors. In June, it anticipated growth following its majority purchase by Providence Equity. It reiterated this in an October announcement it was expanding its headquarters by 20,000 square feet, in part because of an expectation of "rapid growth in the coming years."
More information:
2016 body operations "Who Pays for What?" survey
Collision Advice and CRASH Network, July 2016
"Hyundai Selects OEC for Collision Parts Ordering and Fulfillment"
OEConnection via PRWeb, Dec. 6, 2016
"OEC Breaks Ground on Building Expansion"
OEConnection, Oct. 11, 2016
Images:
2011 Hyundai Accents sit in front of a Halifax, Canada, dealership  March 27, 2011. (Shane Shaw/iStock)
Collision repairers in the April 2016 "Who Pays for What?" were more mixed on why they liked CollisionLink compared to other popular systems. (Provided by Collision Advice and CRASH Network)
Share This: