Last month, the best-of-all-things auto descended on Las Vegas for the 50th SEMA Show — the annual conference of the Specialty Equipment Market Association. Surrounded by world-class exhibits featuring leading edge tools, equipment and service offerings, automotive celebrities, new model reveals and an impressive array of cars on display, business owners in the auto and collision repair sector convened to discuss auto industry trends and the multitude of changes affecting them.
The Society of Collision Repair Specialists offered a series of educational panels and classes during their Repairer Driven Education series at the SEMA Show. Auto shop owners were able to come together to learn how to handle challenges they're facing — like the wider variety of cars coming through the doors each year because of advances in auto design. Perhaps not surprising, technology proved to be the biggest challenge among shop owners nationwide. Changing and emerging technology affects the necessary operations shop owners face on a daily basis — especially as safety requirements increase and automaker look to further reduce vehicle weight — in many cases causing a hard hit to their bottom line as a result of increased expenses in training, equipment, facility and skill set and workforce development.
To more fully understand the landscape of collision repair in the current climate, here's a look at the various effects of technology on the auto industry, along with a few other top insights from SEMA 2016.
Training
As shop workers move from the skill set of a generalized practitioner to that of a more specialized technician, training has evolved accordingly. Any shop worker must be trained to fix a number of technical aspects of a car. Therefore, it is imperative for a shop's top technicians to receive training directly from the manufacturer. And manufacturers in many cases mandate that the repair facility and technicians be certified in order to even work on the car. That means shop owners not only have to pay for the training (which can cost upwards of $12,000 depending on the manufacturer) but also the cost of travel to send their top technicians and the cost of losing productivity from that technician during the training time. All factors a repair facility owner should consider when determining their true cost of labor.
Software and tools
Similar to training, auto shops are now all but required to carry a variety of software solutions in order to correctly assess complete damage. Along with the software often comes a hefty helping of hardware as well. All of this adds up fairly quickly to a significant cost that comes through the door even before the cars do.
Parts and paint
With the gradual move toward more and more automation in driving, precision is taking a front seat in feature design. Things like hyper-sensitive sensors, intricate cameras and LED headlamps all help determine the location of a car on the road and any obstacles nearby. Because of this new technology, precision around parts and paint is also key to restoring the functionality of these features. For example, paint weight must be exact if covering a sensor, or else the sensor won't register correctly. Even adhesive must be precise so that cameras that are remounted after a repair will have exact positioning. Even if parts and paint aren't impacting the sensors, the simplest repairs necessitate scanning and calibrating sensors and systems.
Time
Like most industries, time is money in collision repair. With the addition of new features and technologies, comes added work requirements such as diagnostic pre-scan and recalibration after any repair (including changing tires). Logically, additional steps can mean that cycle time to repair a car slows down, but more thoroughly diagnosing potential damages or system failures at the beginning of the repair can actually reduce delays at the end. Slower cycle time leads to lagging production, affecting profits. Pricing for repairs must be adjusted accordingly to account for the extra time involved in fixing more intricate technology.
Trends
Among many new auto industry trends, manufacturers are making lighter cars nowadays, which means parts and framework are made with lighter materials like aluminum. In order to optimize for this, shops need specific tools and spaces to work with the metal, ensure safety and deliver better repairs. Aluminum rooms are now becoming the norm along with technicians trained in aluminum work.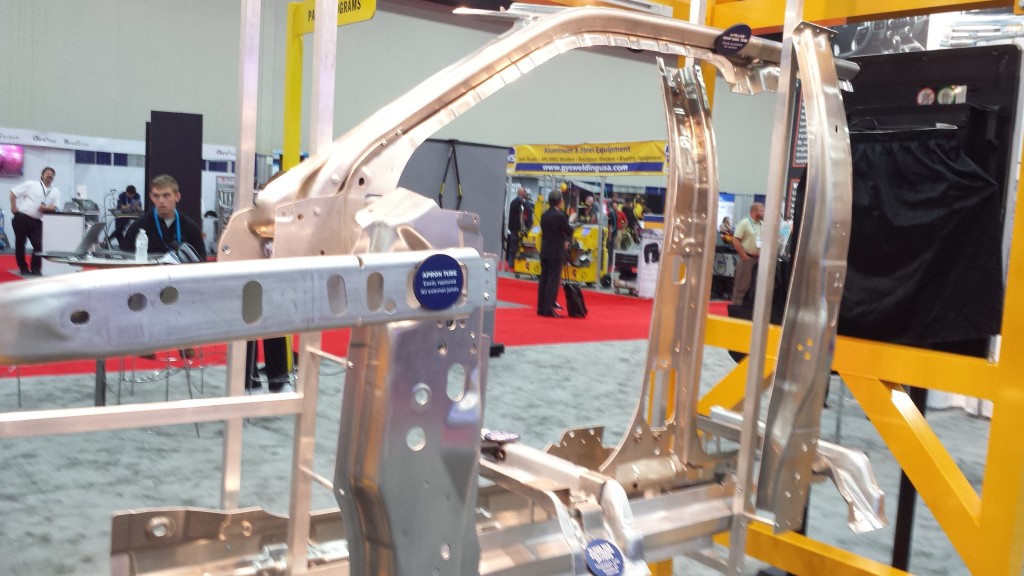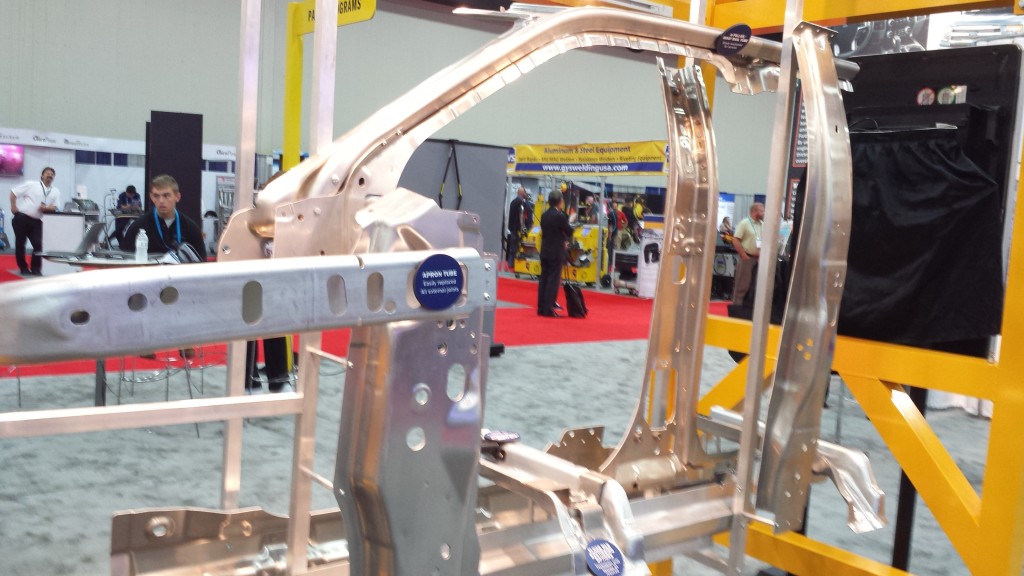 Other top insights from SEMA:
Reimbursement from insurance companies remains a challenge for shop owners. However, with the right certifications and well-documented work, the process runs more smoothly. Buttoned-up office operations is key.
Many shops looking to speed up their cycle time might do well to move toward a leaner shop operating process.
Correct pricing for auto repair — especially taking into consideration increased costs for repairing cars with the latest technological advances — proves to be a tricky point for shop owners.
In the coming months, Spark Business IQ, in partnership with SCRS, aims to address each of these challenges as we take a deep dive into the auto repair industry. Our goal is to help shop owners work through their financial challenges by providing insights as well as education around solutions, particularly for accelerating cash flow and staying profitable in the modern motor world.
To kick things off, take a look at how one family-owned collision repair shop is solving for some of their business challenges.
This article originally appeared Dec. 5 on Capital One Spark Business IQ.
Katharine Rust is the managing editor of Spark Business IQ. Capital One does not provide, endorse, nor guarantee any third-party product, service, information or recommendation listed above. The third parties listed are not affiliated with Capital One and are solely responsible for their products and services. All trademarks are the property of their respective owners.
More information:
"Auto Industry Trends, Changing Technology and Other Insights from SEMA 2016"
Capital One Spark Business IQ, Dec. 5, 2016
Images:
A 2017 Chevrolet Bolt body-in-white is used to demonstrate 3-D measurement at the Spanesi booth at SEMA 2016. (John Huetter/Repairer Driven News)
A Ford display at NACE 2015 indicates some of the areas the automaker says it has considered ease of repair of the aluminum F-150. (John Huetter/Repairer Driven News)