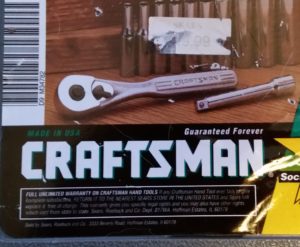 Sears will carry but will no longer own Craftsman following a $775 million Thursday deal to sell the iconic tool brand to Stanley Black & Decker.
Forget the financial speculation of whether this saves Sears. For automotive technicians and DIYers who use the Craftsman brand, the big question is whether the lifetime guarantee on some tools stands.
So far, yes, according to Stanley Black & Decker communications Vice President Tim Perra, who pointed out that his brand had similar policies in place anyway for some tools:
"Today, Craftsman's warranties vary by business and product lines, and in some cases are very similar to Stanley Black & Decker's existing lifetime guarantee policies on certain product lines," he wrote in an email. "It is too early to speculate on the specifics but we would expect that to continue and we are always committed to doing the right thing to support the brand and our end-users."
Sears will continue to stock Craftsman through a perpetual license that won't cost Sears anything for the first 15 years. Sears will also receive 2.5-3.5 percent of royalties on any non-Sears sales to new customers during that time.
However, though the lifetime guarantee appears to be sticking around for now, techs might have to travel a little further to replace a broken part, at least until Stanley can get the tools into Sears' competitors' stores (and assuming those shops adopt the "bring it back" format rather than Stanley's "ship a replacement" stance). Sears also announced Thursday that it will also close 42 of its stores and 108 Kmart branches to further cut costs.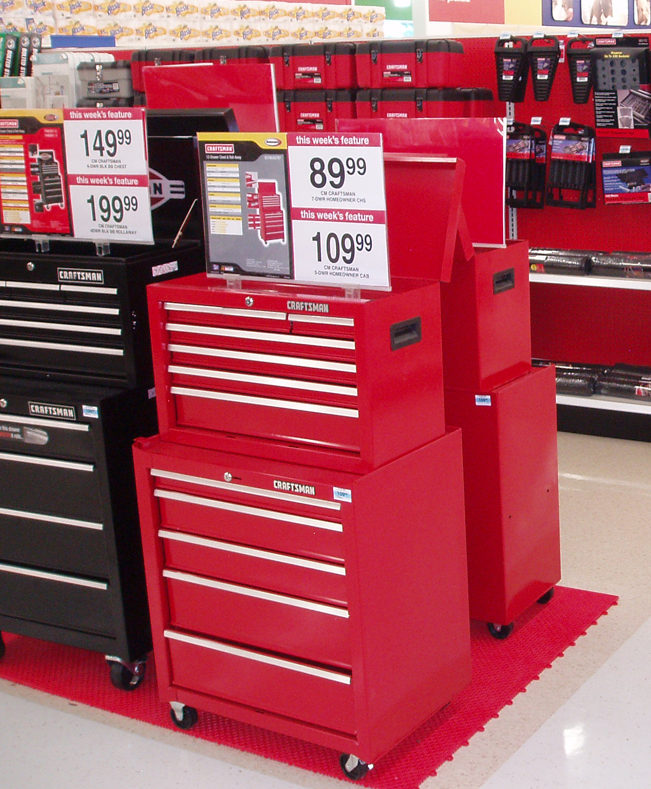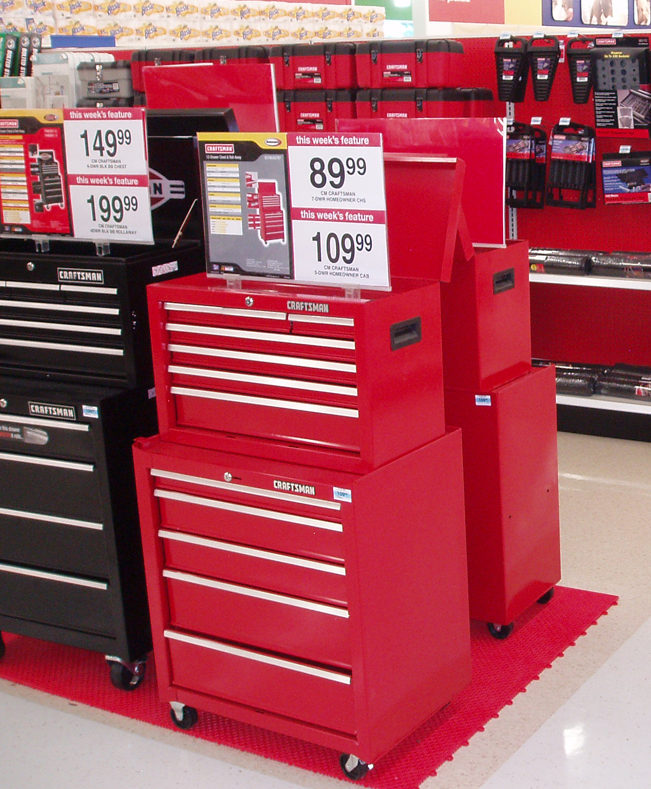 Solera buys Autodata
In other automotive-related transaction, Solera announced Wednesday that it bought Autodata for an undisclosed amount from Bowmark Capital and Five Arrows Principal Investments.
United Kingdom-based Autodata provides repair information for more than 40,000 models to more than 90,000 automotive repair facilities in more than 40 countries. That's certainly useful to Solera, which has a large international presence as well.
"Solera's proprietary Invent & Acquire strategy drives both the innovation and proliferation of our data and software platforms," Solera Chairman and CEO Tony Aquila said in a statement. "The acquisition of Autodata will not only complement our expanding/existing suite of digital SMR solutions, such as Identifix and Inpart, but will also accelerate the expansion of Solera's asset protection and risk management solutions in emerging and maturing markets across the globe."
In the U.S., Autodata didn't stand out as one of the top repair procedure sources reported by the hundreds of collision repairers surveyed in the third-quarter 2016 "Who Pays for What?" survey. (And don't forget to take the January survey on refinishing, which is open to Jan. 31.)
ALLDATA was the most popular — assuming the shops actually referred to repair procedures — with 68.8 percent of respondents reporting using it. The I-CAR Repairability Technical Support portal, which links to OEM websites and provides other resources, came in second at 40.7 percent, and CCC's Repair Methods third at 37.6 percent. AudaExplore's TechFocus came in seventh at 3.3 percent. An "other" category was fifth at 10.7 percent.
Autodata contains diagnostic and electronics information, which could be useful for collision repairers as scanning becomes better understood. However, it's important to realize that any repair procedures not accessed directly from the OEM might be incomplete or outdated since by definition third-party sites will always be playing catch-up to the OEM sources.


"Today's motorists expect automotive service professionals not only to understand every vehicle make and model, but also to provide a faster and more accurate service at highly competitive prices," Autodata CEO Rod Williams said in a statement. "Joining the Solera family will not only amplify Autodata's ability to meet the growing needs of the industry, but will also provide our customers and partners with access to Solera's highly innovative mindset and forward-thinking solutions."
More information:
"Sears Buys Time With Craftsman Brand Sale, Store Closures"
Wall Street Journal, Jan. 5, 2017
"Stanley Black & Decker Reaches Agreement To Purchase Craftsman Brand From Sears Holdings"
Sears, Jan. 5, 2017
"Sears Holdings Announces Steps To Enhance Liquidity, Stabilize Operating Performance"
Sears, Jan. 5, 2017
"Solera Holdings, Inc. to Acquire Autodata"
Solera via PR Newswire, Jan. 4, 2017
Images:
A Craftsman socket set sports an unlimited lifetime hand tool warranty notification. (John Huetter/Repairer Driven News)
Craftsman toolboxes sit in a Kmart. (Provided by Sears)
While still less than half of the shops surveyed, more collision repair facilities are referencing OEM repair procedures while writing an estimate, according to the third-quarter 2016 "Who Pays for What?" survey. Here is who they reported using.  (Provided by Collision Advice and CRASH Network)
Share This: