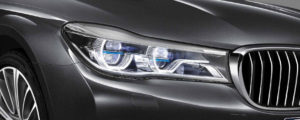 Tier 1 OEM supplier Osram announced CES attendees could get a taste of "laser-based car lighting," a technology that sounds expensive to replace or repair but might reduce crashes by doubling high-beam range.
Osram also has in the works a "glare-free full-beam (high beam)," which should keep oncoming cyclist and vehicle traffic from crashing as well.
"Osram's car lighting technologies are designed to offer drivers smart and stylish design options, but most importantly, to significantly enhance road safety," Osram CEO Olaf Berlien said in a statement. "Laser-based car lighting is much brighter and enables a doubled high-beam range. The improved down-road visibility and clarity for the drivers increases safety for all on the road."
Osram reports that night travel has a fatality rate quadruple that of daytime driving, and the IIHS last year called attention to how poor or misaimed headlights can increase crash risk.
Osram called two technologies the future of car lighting: laser high-beam boosters and "advanced pixel headlights."
It said its laser-bolstered headlights have five times the luminance of any other car lighting and let an OEM with state-of-the-art high beams double their range by 2,000 feet — more than five football fields. Right now, an automaker at most only needs to have high beams deliver 5 lux for 500 feet of distance to get a perfect score on the IIHS straightaway test.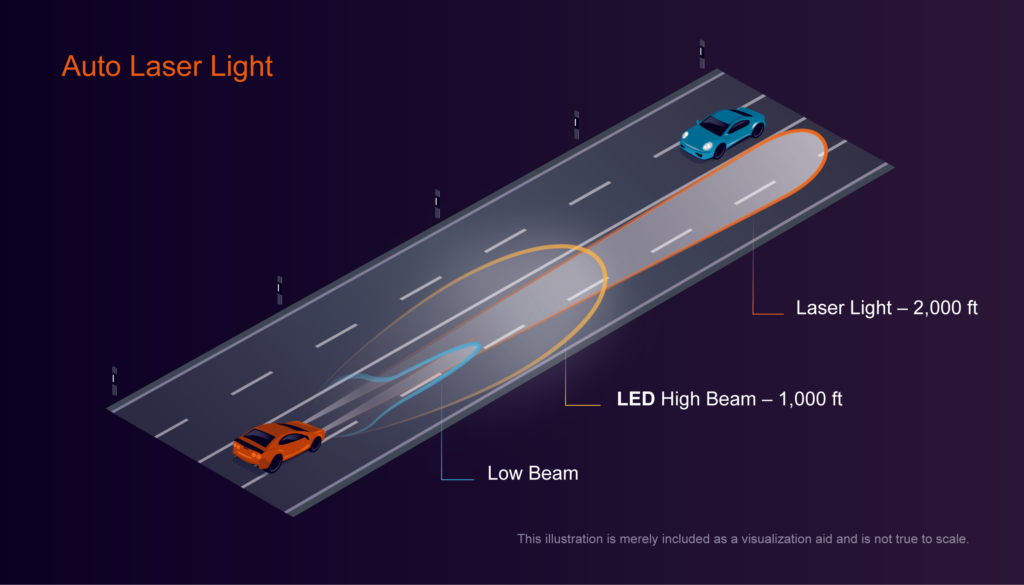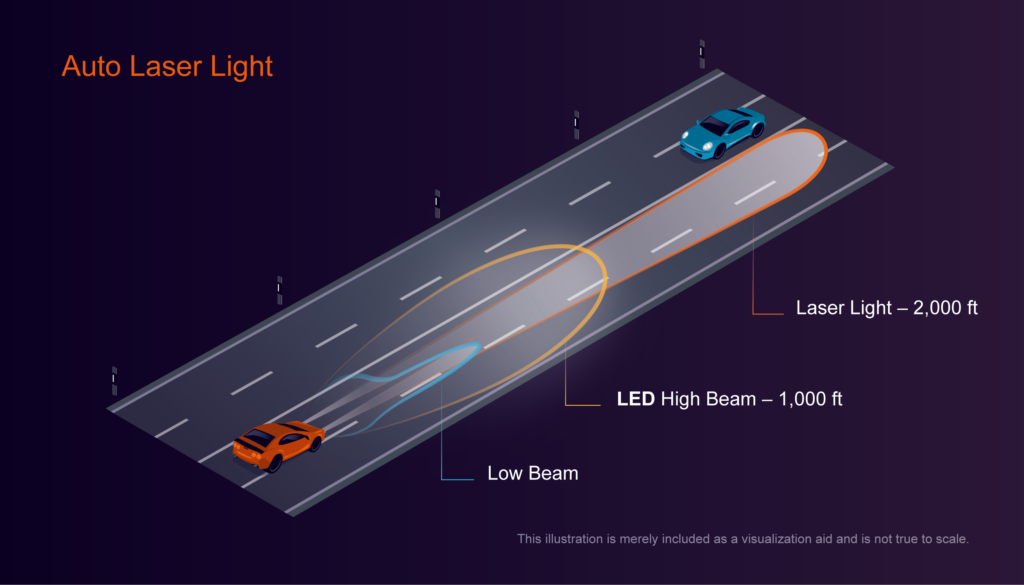 Not only does this crank up the range, but it allows OEMs to design for smaller, potentially cooler-looking headlights that would still meet federal and IIHS standards. Osram said that BMW and Audi already installed the high-beam-enhancing technology on the high-end i8 and 7 Series and R8, respectively.
"This provides better visibility for the driver and thus greater road safety," it said.
Pixel headlights are basically little computer or TV screens. Osram describes controlling individual pixels on a light made up of 1,000-pixel LED matrix chips. This is convenient because it doesn't require a driver or automatic headlight system to toggle the entire light source from a high beam to a low one.
Theoretically, the car could sense an oncoming driver, pedestrian or cyclist that would be blinded by a high beam and only dim the area corresponding to that party's face — leaving the rest of the high beam intact.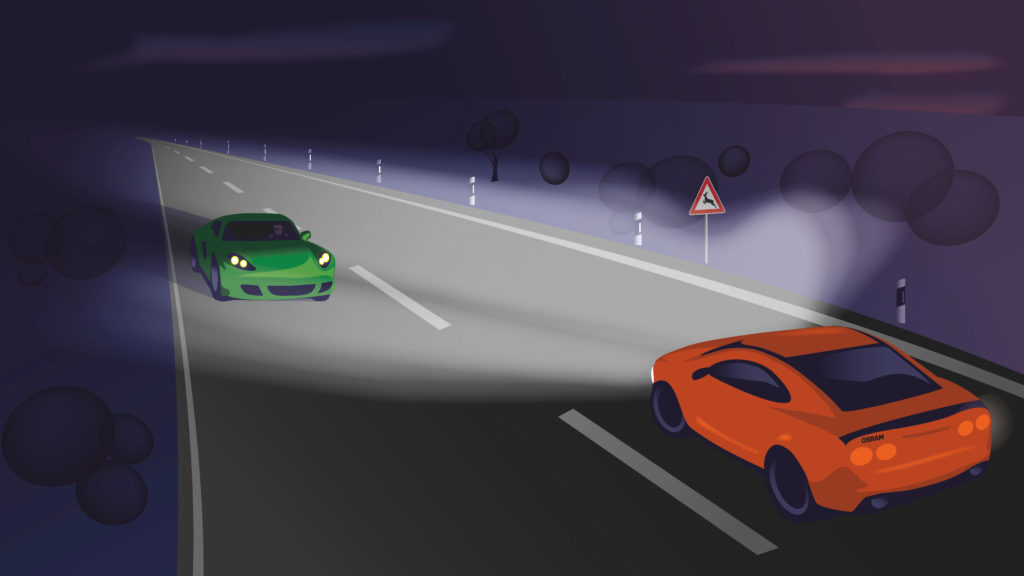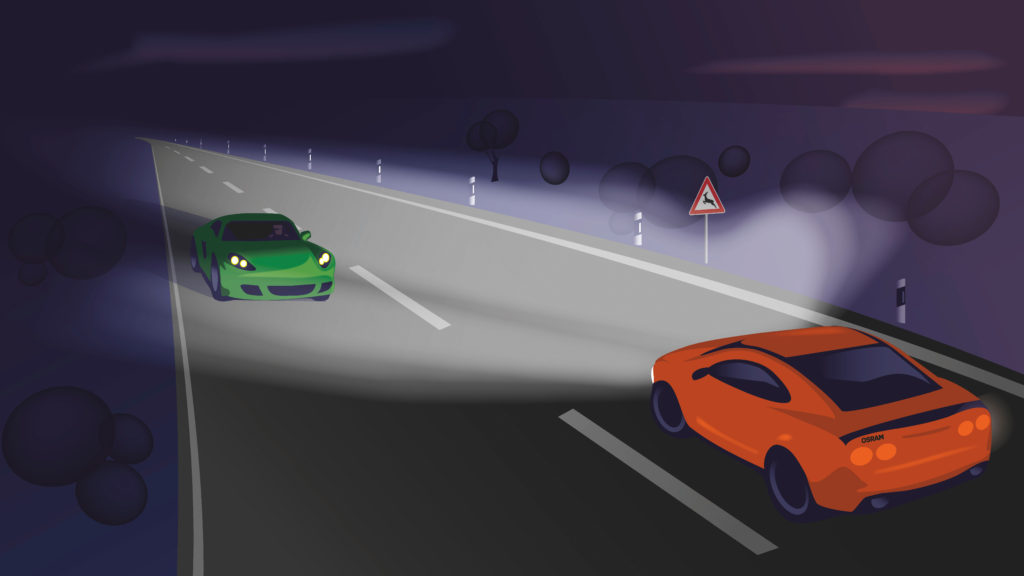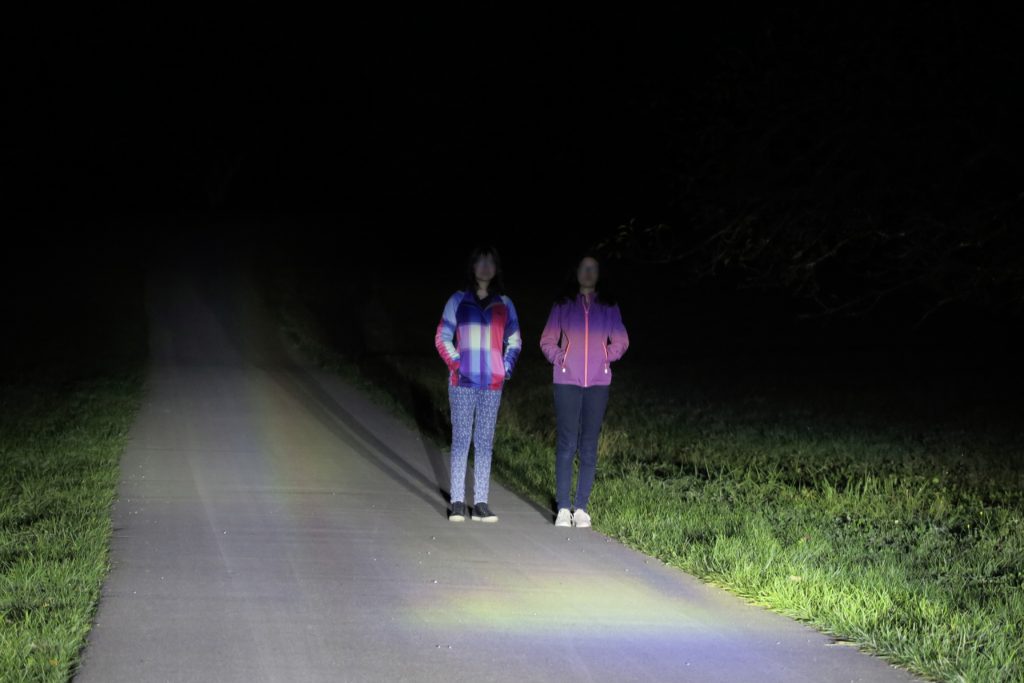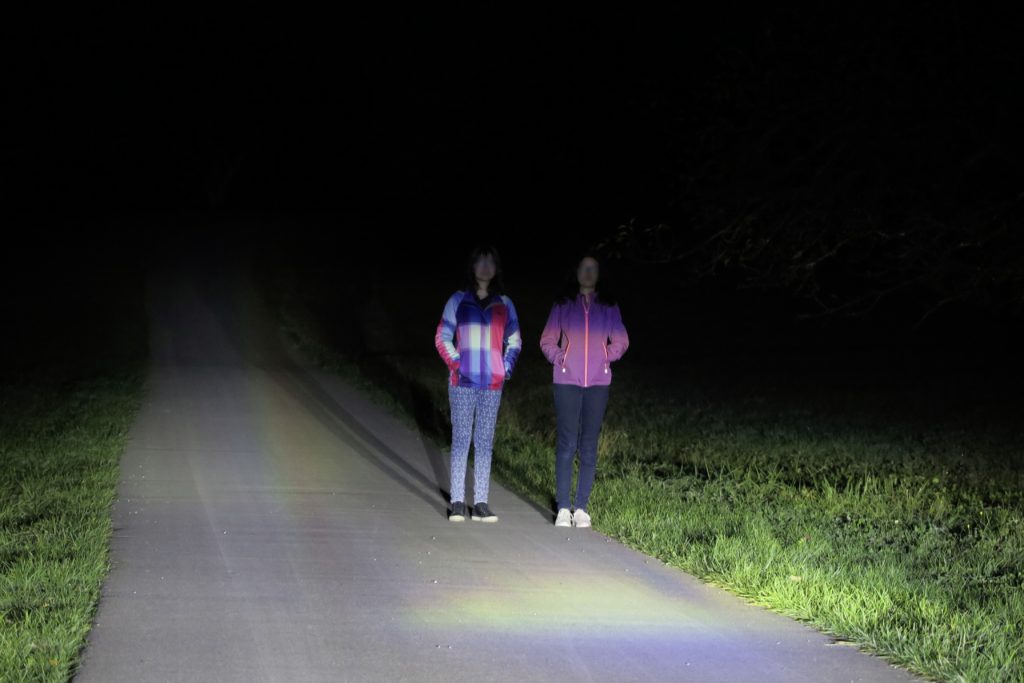 "This provides the driver with the best possible light at night, with no adverse effects for other traffic users," Osram wrote.
That one isn't ready for the market yet, but Osram expects to sell it by 2020.
Oshram didn't forget the rear lights, but the No. 1 global auto lighting supplier indicated that aesthetics would be the primary focus instead of safety technology. It called the "most innovative technology" organic LEDs (OLEDs), which the company says are easier to design for because of their thin layers of light.
"OLEDs can be separated so that switchable light surfaces can be arranged very close to each other, allowing for 3D shadow effects and dynamic functionality," the company wrote. "In the near future, design options will be further expanded by the production of OLEDs on foils, allowing the OLEDs to be bent into any conceivable shape. In addition to offering enormous flexibility of design, OLED technology boasts the advantage of consuming very little energy."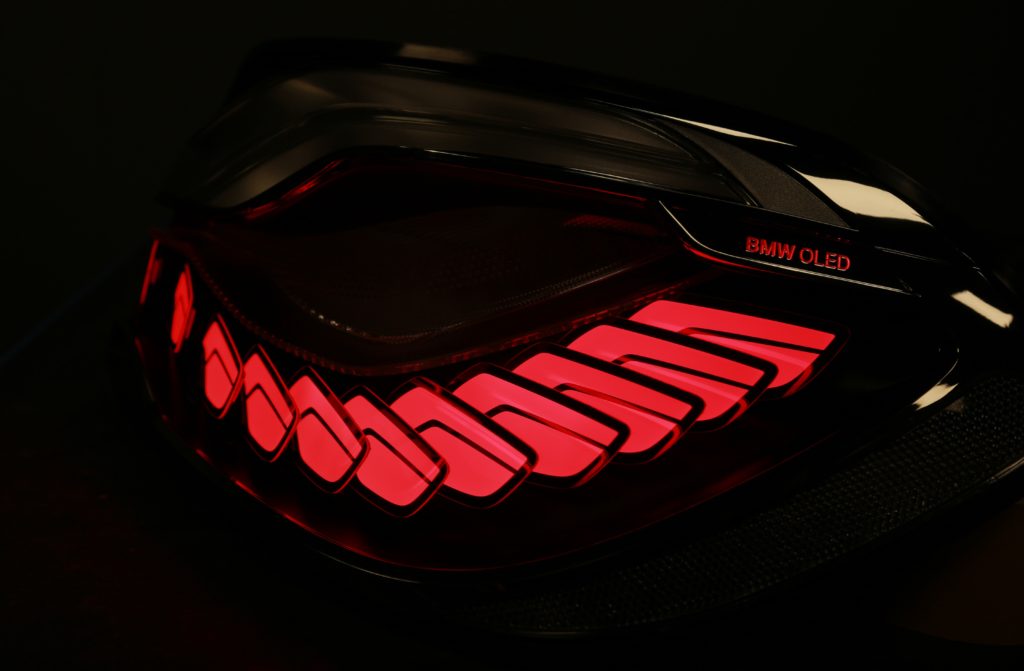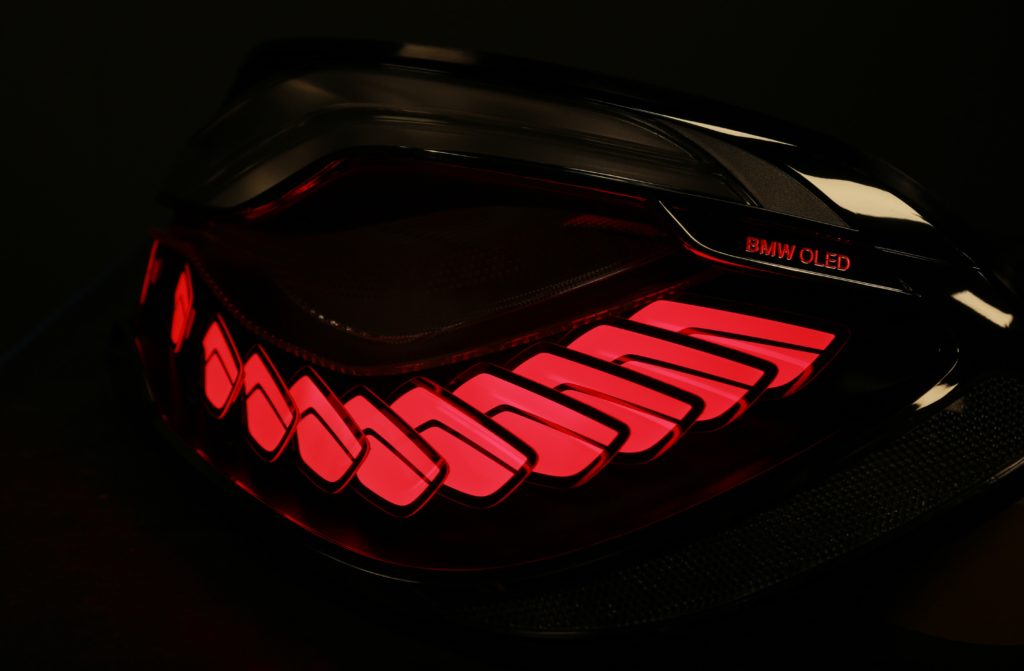 Besides helping drivers better see the road, Osram said it will help self-driving and advanced driver's assistance systems do so as well. The company also works on LiDAR (light detection and ranging) technology, which is like radar but with pulses of laser light instead of radio waves bouncing off potential obstacles.
"We also will provide the virtual eyes for autonomous driving cars," Osram Chief Technical Officer Stefan Kampmann said in a statement. "A modern car comprises about 200 light sources. Some of them are using invisible light – for example, in systems for smart surroundings analysis and for proximity detection as well as for driver monitoring."
We noted that such technology might raise severity, but shops and insurers shouldn't count on it being expensive forever; electronics have a tendency to get cheaper quickly.
Concept car
Osram also promoted the Rinspeed Oasis concept car at CES, which features an Osram lighting setup reflecting the concept of having the vehicle communicate with you or others on the road externally.
Each of the car's headlights uses five multi-LED modules, which allows them to be quite expressive and even be designed as a "personalized, custom-built headlamp."
"Depending on the performance desired, low and high beams can be achieved using six to 10 of the Multi-LED modules, which also can be coupled with an electronic system to offer a broad range of animation sequences, including welcome lights as well as the ability to coordinate the headlights with other light functions of the vehicle," Osram wrote.
"Osram LED technology can enable future high resolution, information rich, advanced automotive illumination experiences. In the future, this LED technology could be used to bring dynamic information and intelligent solutions to both drivers and pedestrians."
The car also has two auxiliary LED projectors which can double as extra headlights, welcome the driver, and even tell a pedestrian trying to figure out when to cross the road that the car sees them.
"In the future, these same LED-based systems could possibly provide entertainment or functional value when the vehicle is at rest, such as projecting movies, status information, or other video content onto any outside surface," Osram wrote.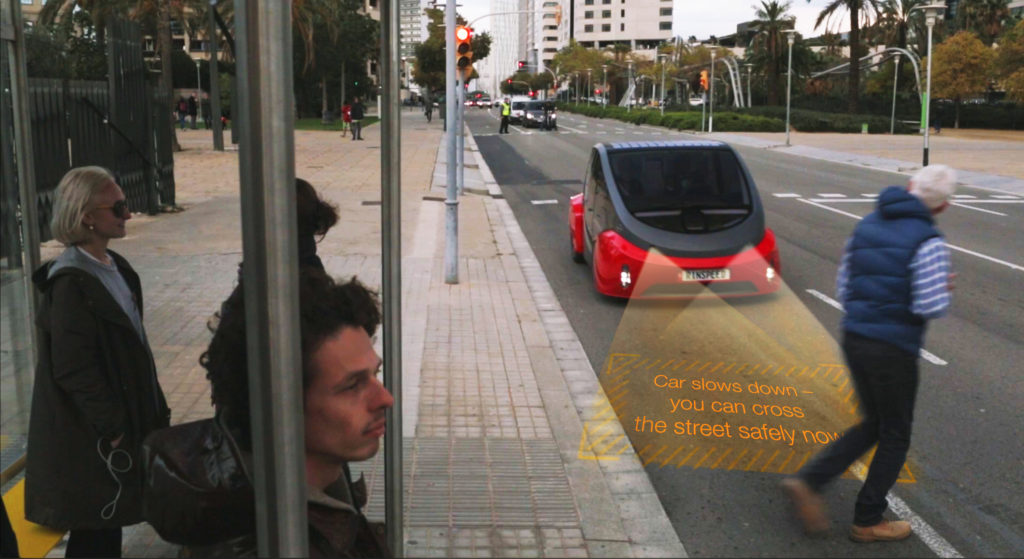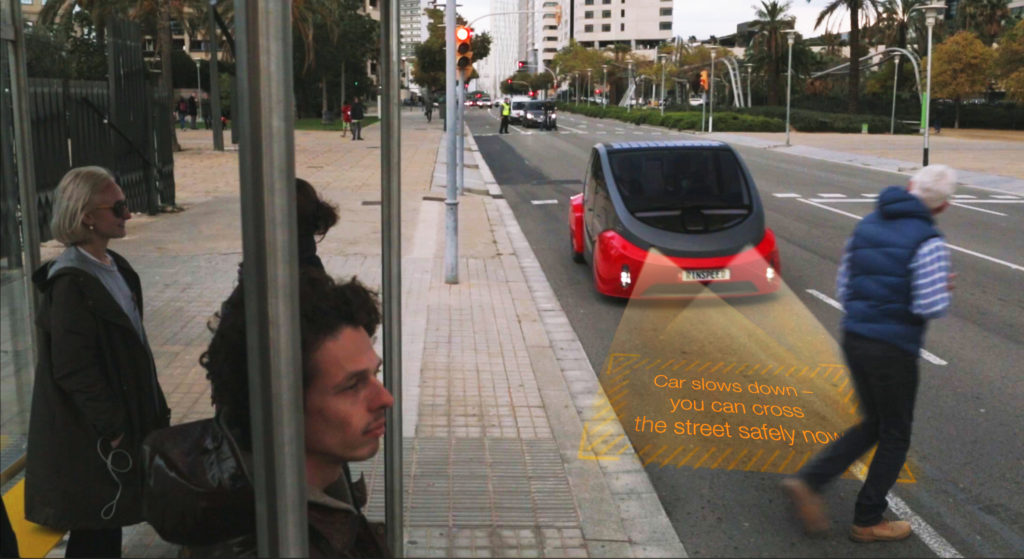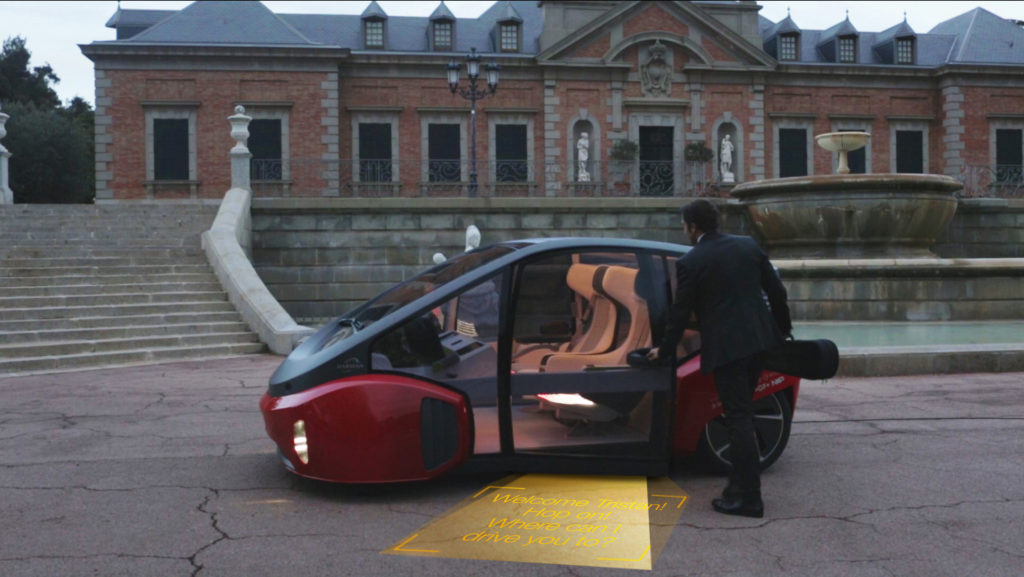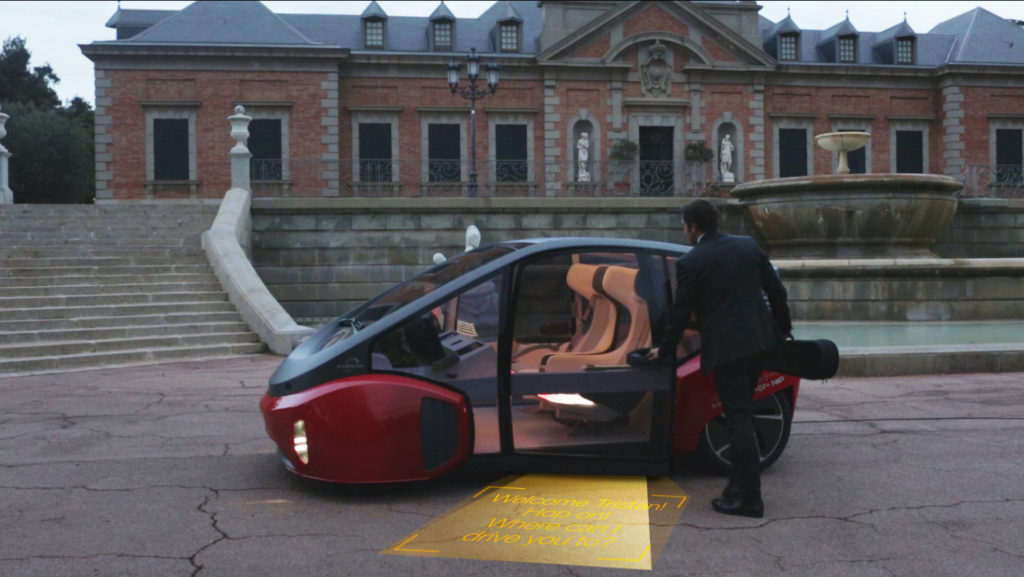 More information:
"Osram Shows New Smart Automotive Technologies at CES"
Osram, Jan. 4, 2017
"Osram Illuminates the Road Ahead for Rinspeed's Concept Car Oasis"
Osram, Jan. 5, 2017
Press kits and detailed information about Osram lighting technology
Images:
Osram's laser high-beam boosters on the BMW 7 Series. (Provided by Osram)
Osram's laser high-beam boosters can yield 2,000 feet of range. (Provided by Osram)
Osram's glare-free pixel headlights can dim elements of the light while leaving other aspects at high-beam. (Provided by Osram)
Osram's glare-free pixel headlights can dim elements of the light while leaving other aspects at high-beam. (Provided by Daimler via Osram)
An Osram rear OLED taillight design is shown on the BMW M4. (Provided by odelo via Osram)
An Osram lighting concept is shown on the Rinspeed Oasis, a concept car for the 2017 Consumer Electronics Show. (Provided by Rinspeed)
Share This: