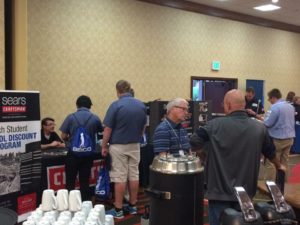 Workforce details revealed by the recent I-CAR-Collision Repair Education Foundation study offers some ideas for hiring technicians — including an apparent "sleeper hit" tactic of asking vendors for candidates.
The most recent version of the study shows the tech shortage as well as the methods shop owners and managers have used to hire and retain the lifeblood of their business. It found shops needed an average of 0.9 entry-level technicians and 1.7 experienced techs.
More than 630 auto body shops responded to the research, conducted every three years.
"There is a wealth of knowledge that can be learned from this year's survey results," CREF Executive Director Clark Plucinski said in a statement. "We were fortunate that such a good cross section of our industry responded, giving information that will help all of us plan for the future."
The 2016 survey handled the research into recruiting methods differently than in the past, only polling shops which had actually hired new technicians and offering new response options. In 2013, 11 percent of the respondents reported they wouldn't hire entry-level techs.
So this part of the 2013 data is apples and oranges, and comparisions between 2013 and 2016 numerically aren't appropriate. But it is interesting to see how the new and discarded hiring avenues performed in their first and last years of existence, respectively.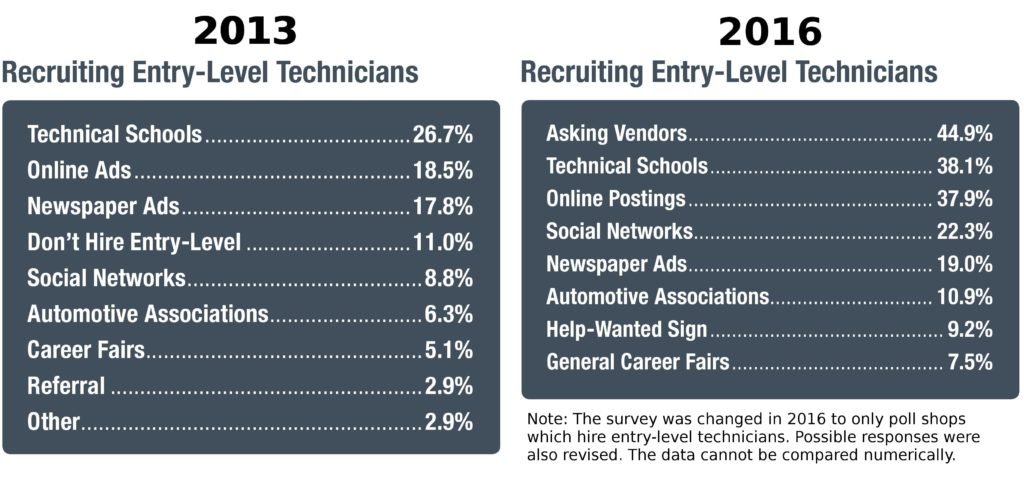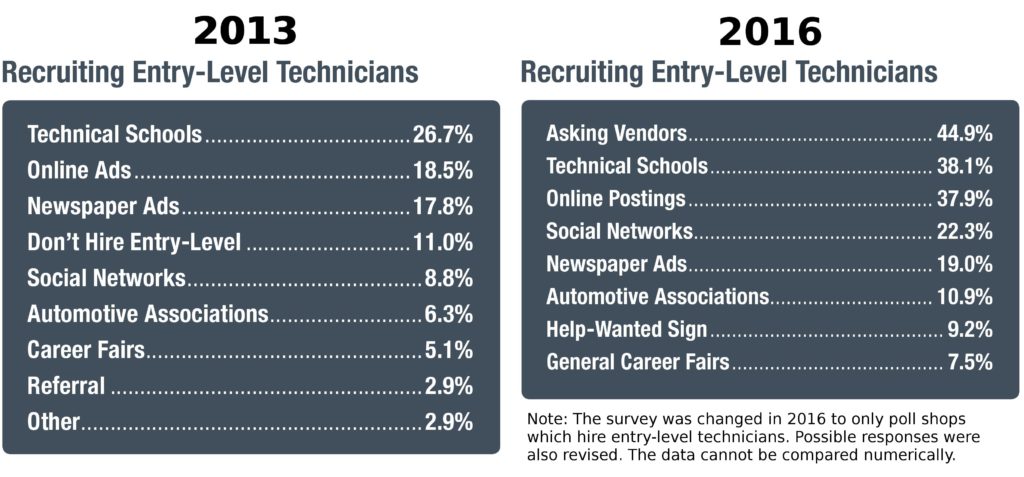 For the shops that did want to hire entry-level technicians, the new-for-2016 response of "Asking Vendors" blew the previously polled recruiting techniques out of the water. About 44.9 percent of those surveyed deemed it to be either somewhat or highly effective.
Technical schools, job posts online and social media were Nos. 2-4 in perception of being effective ways to hire. But despite this faith in digital recruiting, newspaper ads (No. 5) were considered to work by 19 percent of the media — and the old-time retail staple of putting out a help-wanted sign actually worked reasonably well for 9.2 percent of the employers.
The survey for 2016 discarded the 2013 "Referral" and "Other" choices, which each drew 2.9 percent of the respondents that year. The research also adjusted the option of "Career Fairs" to "General Career Fairs," which in 2016 were considered effective by 7.5 percent of those surveyed.
"General career fairs showed low effectiveness as ranked by respondents," an executive summary of the findings states. "Collision repair specific careers fairs were launched by the Education Foundation in 2016 to further increase success rates." The CREF career fairs appear to have had great success given the explosion of the job events.
Shops hard up for techs might want to consider some of the avenues receiving positive reviews in 2016. Your competitors apparently are using them.
---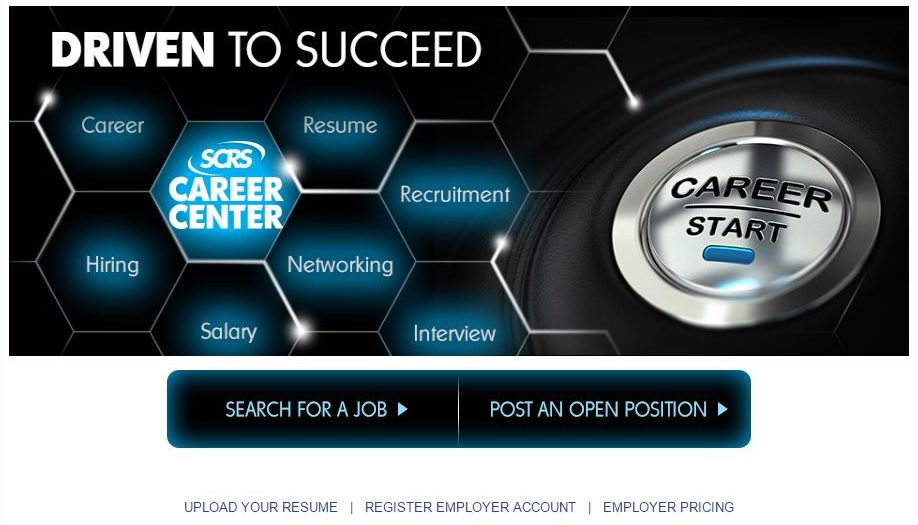 ---
Technical schools
Shops were particularly bullish on technical schools based on these and other survey reports. A larger number of respondents — and these numbers are comparable year-to-year — reported taking leadership roles in local technical programs.
About 72 percent of the sample could identify a local collision repair school, up from 63.9 percent in 2013, and 48 percent (up from 42.4 percent) could name two.
A much larger percentage also rated their schools good or better — 69 percent versus just 51 percent in 2013. A similar percentage said they'd hire again from the campuses.
Also interesting: Shops are taking a greater involvement in their local schools than in three years ago.
"Over one in three (37%) reported at least one employee was on a school advisory committee, significantly higher than twenty-nine percent in 2013," the summary states.
CREF found that auto body shops expected more skills out of technicians just out of school (9.2 versus 8.3) than in 2013, though some of this might reflect the 2016 inclusion of more abilities among the potential responses.
But the growth in the proficiency metric and the indications of which abilities were necessary should still tell shops, insurers, OEMs, educators, parents and the students themselves that collision repair is a skilled profession performing work on more complex vehicles.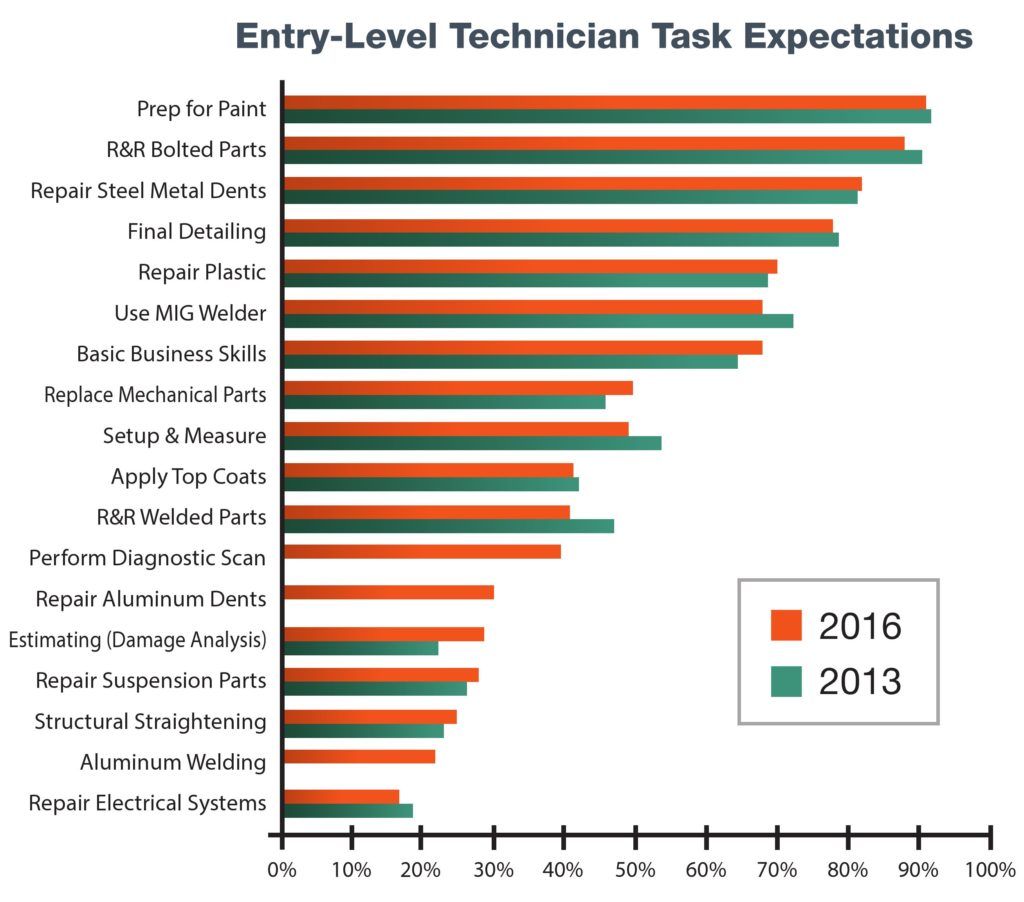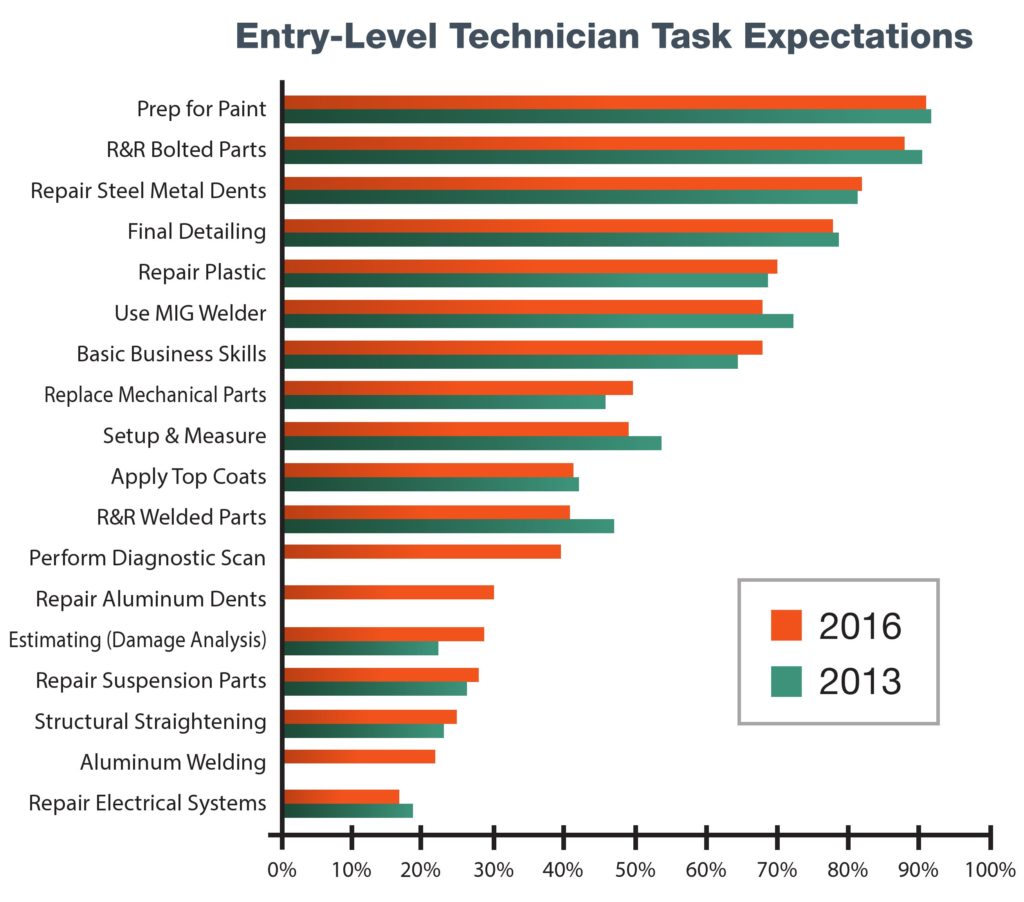 Hiring from competitors, and vice versa
Some shops are apparently hiring away from each other, as 57 percent of the technicians who reported leaving their post in 2016 bailed for another auto body shop. As the summary notes, this "turnover" is too bad for the first shop but it's still good for the industry as the technician is still part of the sector.
The more dangerous trend is "turnout," in which a technician leaves the collision repair field entirely.
"In the last 12 months, approximately one in sixteen collision technicians (6.2%) left the trade, similar to the 2013 Survey," the summary states.
About 1.9 percent at least stayed in automotive in some form. Another 2.6 percent totally left the automotive industry altogether, and 1.6 percent retired.
More information:
2016 Snapshot of the Collision Industry Survey
Collision Repair Education Foundation-I-CAR, Jan. 12, 2017
2013 Snapshot of the Collision Industry Survey
Images:
Students attend a Collision Repair Education Foundation job fair in Seattle, Wash. (Provided by CREF)
Workforce details revealed by the recent I-CAR-Collision Repair Education Foundation study offers some ideas for hiring technicians, including an apparently popular and previously unresearched method of asking vendors. (Provided by Collision Repair Education Foundation and I-CAR)
Skills which respondents to a 2016 Collision Repair Education Foundation-I-CAR survey deemed expected of entry-level technicians. (Provided by CREF-I-CAR)
Share This: