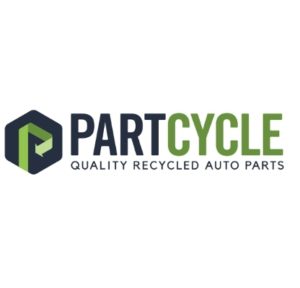 A website touted Friday seeks to allow a vehicle owner — or automotive professional — to search recycled auto body parts nationwide and ship them to their home or automotive repairer.
PartCycle might have an uphill battle.
Car-Part.com, for example, has been doing exactly the same thing for years, though one still has to contact the recycler through the portal instead of just hitting "Add to Cart." Recycling giant LKQ already offers the same capability for its own parts so long as a commercial location is the destination, and it has better part warranties. (PartCycle only relies suppliers to guarantee parts for a minimum of 90 days, LKQ's warranties include six months for mechanical parts and a lifetime for collision metal parts. Car-Part.com lets individual recyclers set their own warranty terms.)
But the company, which won $25,000 in the Alabama Launchpad startup competition, certainly pitches itself well to customers and recyclers online and in a Friday news release. It promoted itself to "collision and/or mechanical repair professionals" in an August 2016 news release, but perhaps has shifted its focus to the actual vehicle owners.
"The three most common complaints for sourcing used auto parts online have been: search is confusing, purchasing is difficult, and quality is unknown," PartCycle stated in a news release. "Until now, even if a search was conducted online, a phone call was usually required to confirm the part was actually available and then complete the purchase. Too often customers haven't received the quality they need (or paid for) once the part arrives. PartCycle disrupts this 'norm' by making it easy to search, compare, and purchase quality used parts in a single, simple-to-use, platform. No phone call needed."
"We focus on quality, so not every used part makes it onto our platform," PartCycle co-founder Andy Alonso said in a statement. "We are transparent with our quality standards, dedicated to developing powerfully-simple technology and providing serious customer service. People to find what they need and can trust what they buy. It's that simple."
However, searches Friday for common vehicles' collision parts revealed some that still required a phone call, which to some degree defeats the purpose. (Plus, one can live-chat with a recycler on Car-Part.com). Still, it's an attractive interface, including condition and mileage of the part.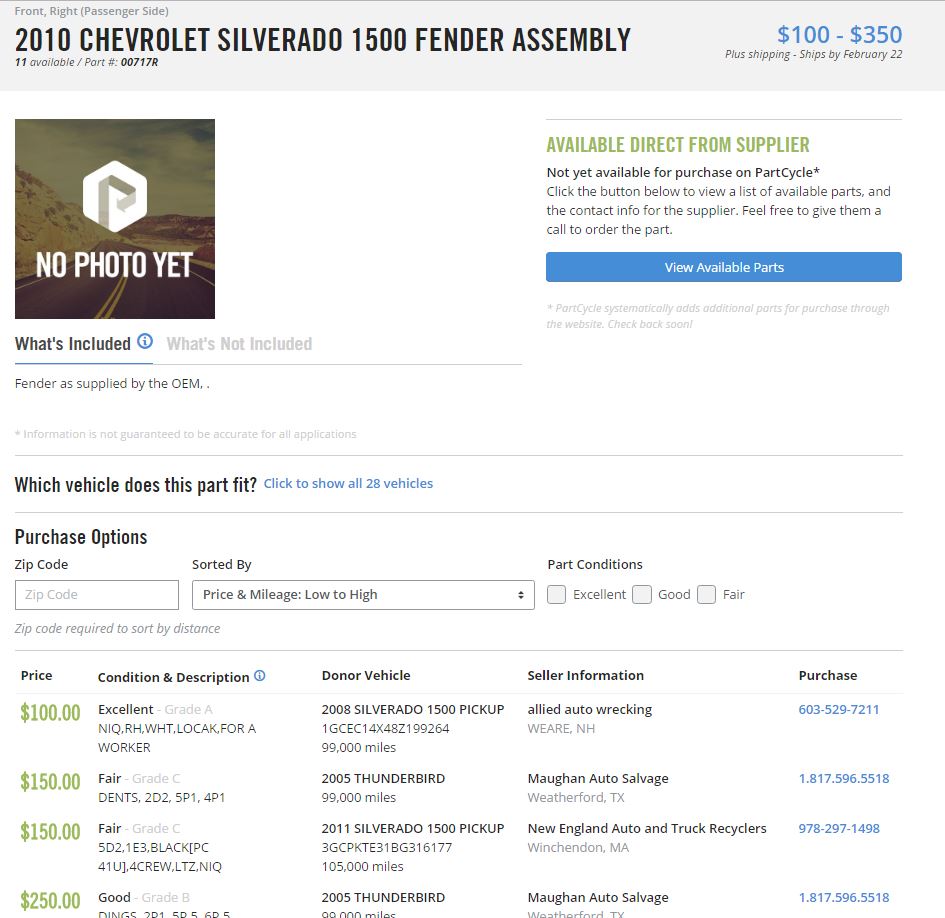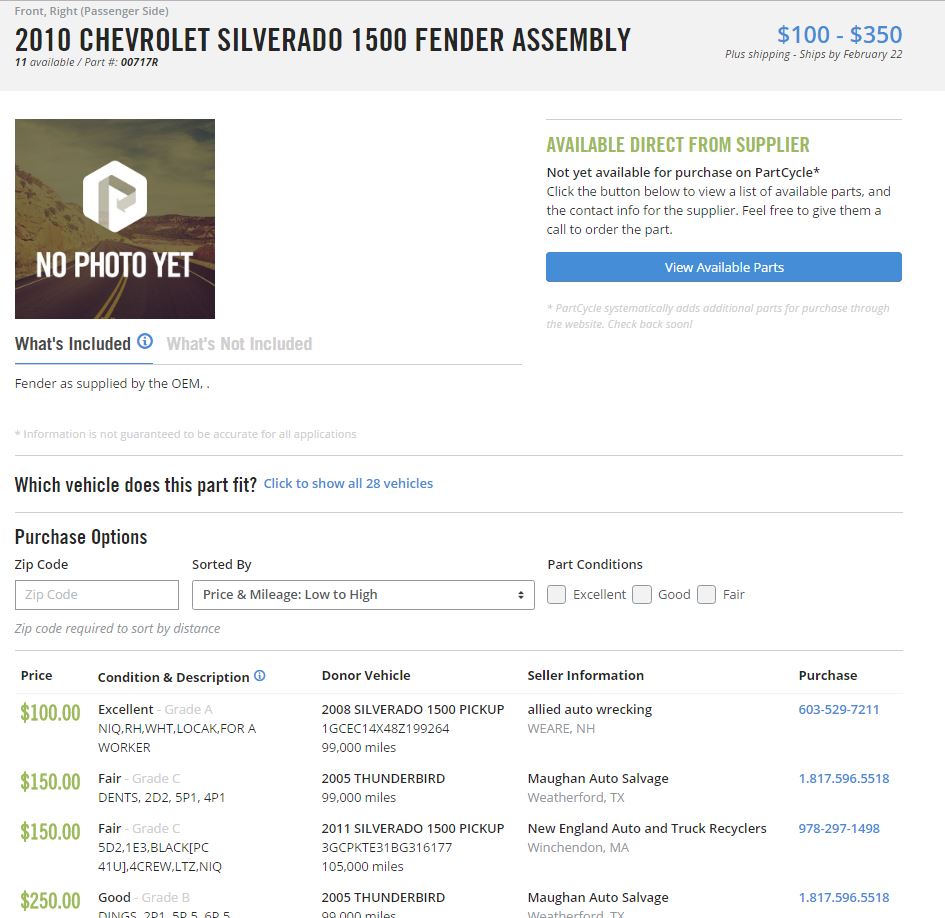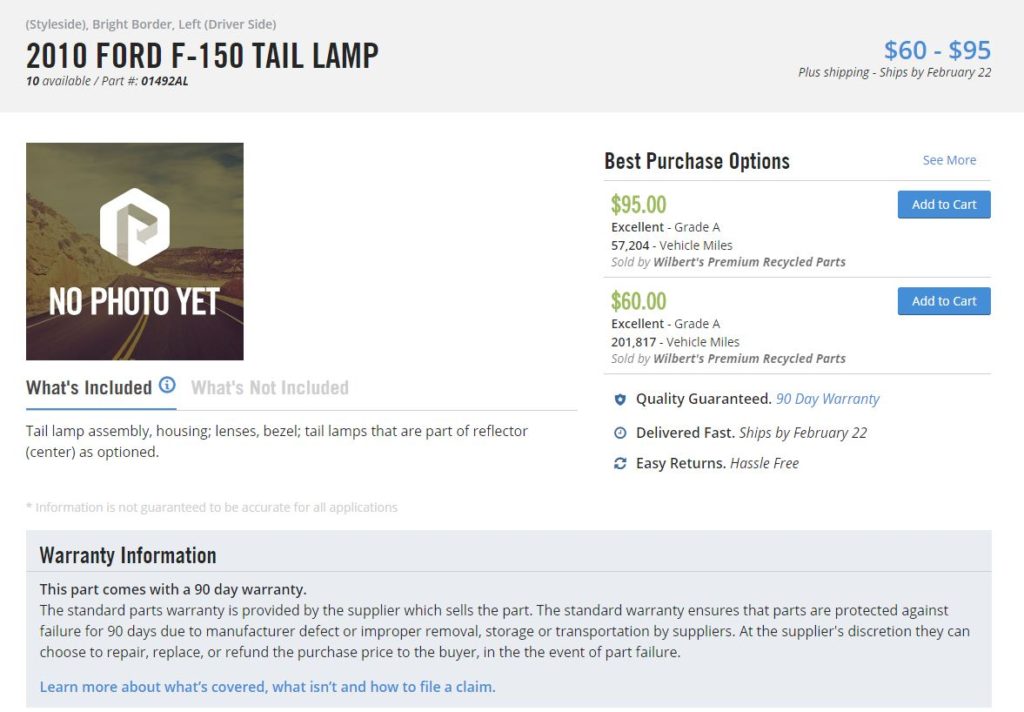 Collision repairers and insurers of course had business-facing electronic parts procurement services — including ones built into their estimating services — long before PartCycle. Still, shops — particularly those which do a lot of customer-pay work — might want to keep an eye on the startup.
"Good news for customers whose vehicles require collision or mechanical repair," it wrote in a news release, and the site asks if a user is an auto body professional. So the company certainly has the industry in mind for more than a source of total-loss vehicle parts.
More information:
"PartCycle Disrupts Auto Parts Industry with Used OEM Marketplace"
PartCycle via PR Newswire, Feb. 17, 2017
"Finally, an Amazon-like Experience for Quality Used Auto Parts"
PartCycle via PR Newswire, Aug. 8, 2016
Images:
The PartCycle logo. (PartCycle via PR Newswire)
A screenshot of PartCycle. (Screenshot from www.partcycle.com)
Share This: