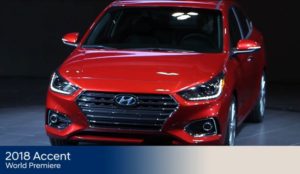 The next-generation Hyundai Accent has expanded its advanced high-strength steel content to 54.5 percent of the subcompact car, up from 41.5 percent, Hyundai announced Thursday as it revealed the car at the Toronto Auto Show.
The car will go on sale globally in the third quarter of the year. Nearly 80,000 were sold in 2016.
Hyundai can produce the steel itself, which might explain the large amount in the existing vehicle.
"The application of Advanced High-Strength Steel improves collision performance without adding unnecessary weight, which helps reduce fuel consumption and deliver better driving feel," the OEM wrote in a news release. Hyundai said it also boosted torsional rigidity by 32 percent from the 2017 Accent through 98.5 meters of structural adhesive, contributing to the better ride.
"In addition to the high-strength chassis, the Accent features several improvements to the front side members and inner side sill to improve collision protection," Hyundai wrote. "The front crumple zones have been increased, front side air bags have been upgraded, and reinforcements have been made to improve the car's performance in small overlap crashes."
Advanced high-strength steel typically starts at around 590 megapascals, and OEMs typically place restrictions on the light, strong metal's straightening, sectioning and heat exposure — if they don't declare the parts replace-only from the start, particularly at higher tensile strengths.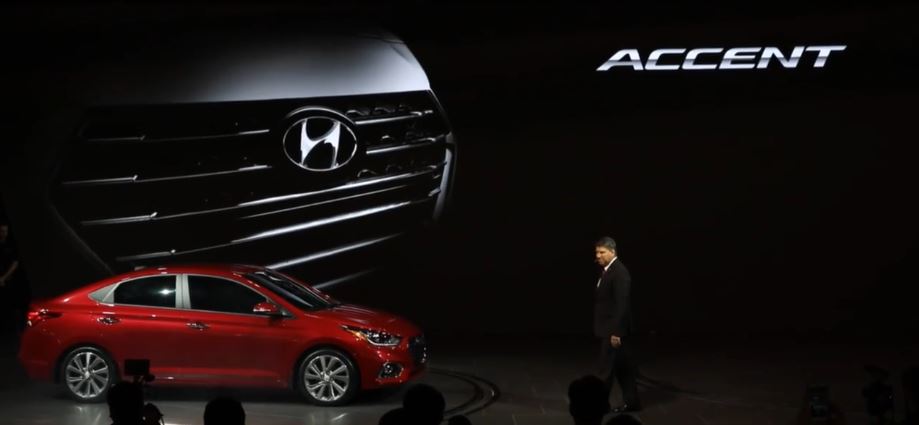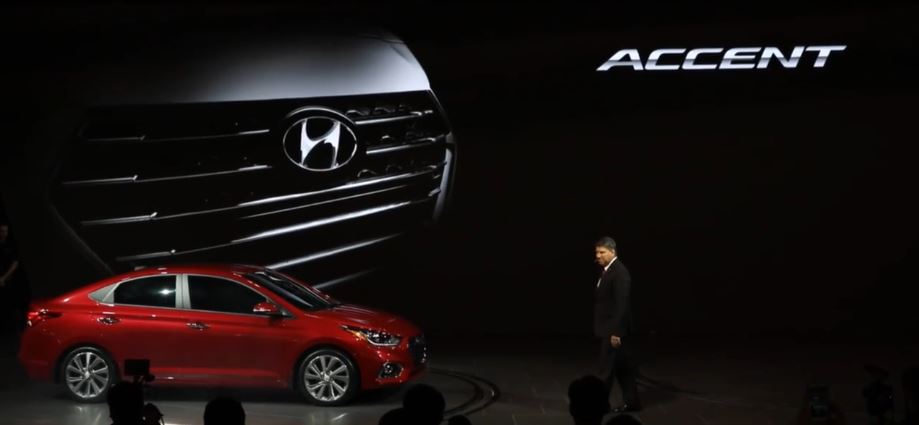 Hyundai, unfortunately, is the only major OEM without repair procedures available in the U.S., which makes things a little trickier in terms of knowing what constitutes a correct structural repair. However, shops can seek guidance from Hyundai's technical website, and "Ask I-CAR" for advice on the metal and Hyundai vehicles in general. For example:
"If vehicle maker procedures or recommendations are not available, DO NOT SECTION," I-CAR wrote regarding Hyundai sectioning. "There are some vehicle makers, such as Hyundai, that do not provide any recommendations to the United States with regard to sectioning. However, these vehicle makers still use all the same construction technology as those that provide recommendations, such as high-strength steel, tailor-rolled blanks, etc. Because of this, a best practice is to replace the parts at factory seams. Making assumptions when no recommendations exist can cause parts to deform in a manner not intended by the vehicle maker engineers."
A repairer can also at least make sure to have on hand the kind of training foundation and equipment Hyundai requires of certified shops.
Other Accent highlights:
A standard backup camera, required on all vehicles as of May 1, 2018.
Snazzier technology — which likely means more diagnostic and calibration considerations — on trims than small-car rivals, Hyundai claims: "Most trims in the Accent will feature technologies that go beyond the subcompact competition in terms of driver confidence and convenience," Hyundai wrote. "For example, the Accent also offers a proximity key with push button start, so drivers never need to take out a key from their pocket or purse in order to start the car."
Some of these trims include what Hyundai says is a "segment first" option of autobraking, which relies on cues from front-facing radar.
The Accent is a subcompact, budget car — only the 2017 sport edition cracked $17,000 — and it's still more than 50 percent advanced high-strength steel and likely to be tricked out with advanced safety technology. That's a remarkable symbol of how far vehicles have come and how much skill collision repair now requires.
More information:
"All-new Hyundai Accent Makes World Premiere in Toronto"
Hyundai, Feb. 16, 2017
Images:
Hyundai Canada President and CEO Don Romano introduced the 2018 Hyundai Accent on Feb. 16, 2017. (Screenshot from Hyundai video on Facebook)
Hyundai Canada President and CEO Don Romano introduces the 2018 Hyundai Accent. (Screenshot from Hyundai video on Facebook)
Share This: