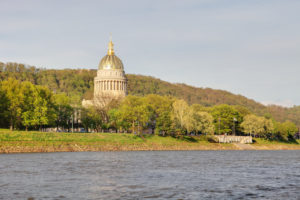 Two collision repair trade groups have challenged a West Virginia bill removing a written consent requirement for a customer to receive non-OEM parts.
The Washington Metropolitan Auto Body Association, which represents West Virginia's eastern neighbors Maryland and Virginia, on Wednesday urged Mountain State legislators to vote no.
It said Maryland and Virginia residents would be lucky to have the kind of consumer protection currently available to West Virginians.
"After years of efforts to push forward similar protections in both Maryland and Virginia, the WMABA has utilized the neighboring state of West Virginia as an upstanding example of how a state can protect consumers when it comes to the collision repair parts used during the collision repair process," the trade group wrote. "Having the majority, if not all, of the warranty period covered, those consumers with newer vehicles do not have to argue with insurers about what is best for their car and can get the Original Equipment Manufacturer (OEM) parts without any out of pocket expense. This is something not afforded their neighbors, who applaud this type of protection and disclosure."
In this vein, a West Virginia auto body shop owner recently on Facebook pointed out the irony of West Virginia removing this protection while a New York bill sought to grant it. Read more about New York Assembly Bill 6617 here.
The Automotive Service Association also issued a brief news release observing that Senate Bill 544 "would modify West Virginia's current law requiring consent from the vehicle owner to mere notification," and also seeking a no vote.
SB 544 would overturn a 22-year-old requirement that the first three years of a vehicle's life by default means the car gets new OEM or — following a case that reached the West Virginia Supreme Court — used OEM parts.
W.Va bill makes it easier to put aftermarket parts on late-model cars, removes OEM warranty language
Under existing 1995 West Virginia law, if an insurer wants to put aftermarket parts on a vehicle that new, they must receive written consent from the vehicle owner to do so during that time.
For all motor vehicles requiring repair by motor vehicle body shops in the year of their manufacture or in the two succeeding years thereafter, motor vehicle body shops must use genuine crash parts sufficient to maintain the manufacturer's warranty for fit, finish, structural integrity, corrosion resistance, dent resistance and crash performance unless the motor vehicle owner consents in writing at the time of the repair to the use of aftermarket crash parts. No insurance company may require the use of aftermarket crash parts when negotiating repairs of the motor vehicle with any repairer for a period of three years, the year the motor vehicle was manufactured and the two succeeding years thereafter, unless the motor vehicle owner consents in writing at the time of the repair to the use of aftermarket crash parts.
The bill, sponsored by Maynard's Auto World owner state Sen. Mark Maynard, R-Genoa, also modifies a requirement that customers receive on estimates in 10-point type the statement:
"THIS ESTIMATE HAS BEEN PREPARED BASED ON THE USE OF AFTERMARKET CRASH PARTS THAT ARE NOT MANUFACTURED BY THE ORIGINAL MANUFACTURER OF THE VEHICLE OR BY A MANUFACTURER AUTHORIZED BY THE ORIGINAL MANUFACTURER TO USE ITS NAME OR TRADEMARK. THE USE OF AN AFTERMARKET CRASH PART MAY INVALIDATE ANY REMAINING WARRANTIES OF THE ORIGINAL MANUFACTURER ON THAT CRASH PART."
The new language would eliminate the old disclaimer and replace it with this notification:
"THIS ESTIMATE HAS BEEN PREPARED BASED ON THE USE OF AFTERMARKET CRASH PARTS SUPPLIED BY A SOURCE OTHER THAN THE MANUFACTURER OF YOUR MOTOR VEHICLE. THE AFTERMARKET CRASH PARTS USED IN THE PREPARATION OF THIS ESTIMATE ARE WARRANTED BY THE MANUFACTURER OR DISTRIBUTOR OF THESE PARTS INSTEAD OF THE MANUFACTURER OF YOUR VEHICLE."
"Customers will not always know what kind of parts they are getting, unless they ask," WMABA wrote. "The 'fine print' parts disclosure required at the end of each repair estimate or repair order that explains the use of aftermarket parts is also a necessary consumer protection, so that they know what parts are being used in their repair. There is nothing else that would mandate a repairer or insurer educate the customer on the parts types written into the charges. Knowing what kinds of parts are used is a right-to-know that should not be altered."
WMABA challenged the bill as helpful to Maynard, whose company in the past has advertised aftermarket parts for sale; insurers; and aftermarket parts suppliers, but not consumers.
"WMABA again urges all West Virginia legislators to carefully review the consequences of these language changes, and to vote against changing a consumer protection that needs to stay," it wrote.
Proponents' arguments
Maynard on March 18 argued that the current law promoted a monopoly and clarified an earlier comment regarding deductibles. In this case, his plan was to enact an option for a customer to agree to aftermarket parts in exchange for a break on their deductible from the insurer.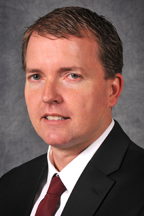 "I feel it is a monopoly when less expensive aftermarket body parts are not allowed as replacement parts under certain conditions," he wrote in an email. "I will make sure the code states an option for the automobile owner to use aftermarket parts for a reduction in costs of the estimate that can be applied toward the deductible, and it be a decision based on the owner of the vehicle, not the insurance company. I don't have what you would call a stake in the business, however, I do own a small pre-owned car lot and do some automotive repair out of my shop in rural WV. I haven't done an insurance collision repair job in years, but from time to time I do order aftermarket parts at my shop, probably 10 total pieces in the last 8 months, so not exactly what I would call a stake. The reason I took the lead on the bill is because I understand it, and no one else in the legislature would be able to grasp it the way I do. Many state codes have been written to help one particular interest or another, and this I feel was one of those that could be corrected."
On March 28, the aftermarket collision parts trade group Automotive Body Parts Association hailed the bill's "freedom of choice."
"The Automotive Body Parts Association favors freedom of choice in vehicle repairs, and this West Virginia bill will return that choice to the consumer," ABPA Executive Director Edward Salamy said in a statement. "If enacted, this bill would put aftermarket parts on an equal footing with OEM parts, and would give owners in West Virginia the power to make their own decisions when it comes to repairing their vehicles.
"We urge legislators in West Virginia to take steps to return consumer choice to their constituents."
No movement has occurred on the bill since it was introduced March 8.
More information:
"West Virginia Crash Parts Bill Seeks to Eliminate Consumer Consent"
Automotive Service Association, March 13, 2017
"WMABA Opposes West Virginia Parts Bill, Neighboring States' Efforts Will Be Affected"
Washington Metropolitan Auto Body Association, March 15, 2017
Share This: