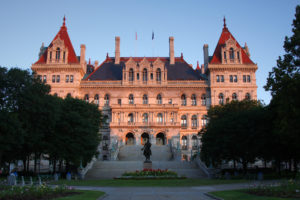 A New York assemblyman has introduced a bill to demand that customers only receive new OEM parts for at least the first three years of a vehicle's existence — and possibly years longer for some components.
Assembly Bill 6617, sponsored by Assemblyman Matthew Titone, D-Staten Island, and 14 others, is the latest iteration of a bill that appears to have been introduced every year since 2006 and never made it out of an Assembly Transportation committee. (It's before the committee this session as well, sent there March 10.)
Under Titone's bill, a copy of the following form with at least 12-point type must be completed by a collision repairer, attached to the estimate and signed by the vehicle owner (Minor formatting edits.):
Replacement Crash Parts Notice and Authorization Form
NOTICE TO CONSUMER:
1. "Replacement crash parts" are the parts which are typically replaced during the repair of a damaged vehicle. These parts are made of sheet metal, plastic, fiberglass or similar material, including a door, fender, panel, bumper, hood, floor or trunk lid, but not including windows or hubcaps, and constitute or provide support for the motor vehicle's exterior.
2. The type(s) of replacement crash parts listed on your estimate/repair order # (copy attached) are from the cate- 3 gories checked below.
3. Warranties for the type(s) of replacement parts listed below are provided by the Manufacturer or Distributor of the replacement parts. Warranty coverage varies. Ask your insurer or collision repair professional for specific, written warranty information. Additional warranties for replacement crash parts will be provided by ____________.
4. Replacement Crash Parts Types:
( ) New Original Equipment Manufacturer (OEM) Replacement Crash Parts: Parts which are made by the vehicle manufacturer or one of its licensees and distributed through its normal channels. These parts maintain the OEM Vehicle Factory Warranty for the replaced parts and any other adjoining or associated OEM part or systems.
( ) New Aftermarket Replacement Crash Parts: Parts which are made by companies other than the vehicle manufacturer or its licensee. All parts in this category are warranted by the distributor and/or manufacturer of these parts.
( ) Recycled/recyclable Replacement Crash Parts: Used parts which have been removed from another vehicle. All parts in this category are warranted by the salvage vendor.
( ) Re-manufactured Replacement Crash Parts: Parts which have been returned to like-new condition by repairing, re-machining or re-building. All parts in this category are warranted by the re-manufacturer of the part.
I understand that my vehicle will be repaired using the parts described above, and I authorize the repair shop to install those parts.
Customer Signature _____ Date ______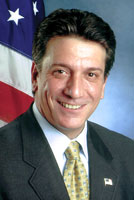 Without this consent, shops can only use new OEM parts "during the year of manufacture and for the two succeeding years thereafter, or for the duration of the vehicle manufacturer's new-vehicle and/or sheet-metal or body parts warranty, whichever is longer."
Toyota, for example, warranties sheet metal for five years. At one point, Ford warrantied body parts from inside-to-outside corrosion for life; it appears to cover metal parts for five years now. Hyundai goes seven years.
Under AB6617, insurers wouldn't be allowed to "directly or indirectly require" used, aftermarket or reconditioned parts either without the same consent signed by a customer.
Insurers could still write policies that call for aftermarket parts and make customers go out-of-pocket for the difference; the customer just has to consent to them. For third-party claimants, however, the bill would seem to suggest that they can't for at least a few years be compelled to accept anything other than new OEM parts.
However, the insurer is taking a risk — if any alternative parts fit badly or if they require extra work to install, there's no dispute who pays the bill to deal with it:
"In the event replacement crash parts are used or installed which are other than new original equipment manufacturer (OEM) replacement crash parts, and such parts are ill-fitting and require additional labor and materials in their installation or use, the insurer shall be responsible for the cost of such additional labor and materials," the bill states.
Currently, insurance regulations only dictate that anything other than new OEM parts simply must be specified on the estimate and warrantied to the same degree as the original.
"The consuming public is often confused by the many types of replacement crash parts which are available to be used in the repair of their collision damaged vehicles," a justification accompanying the bill on the New York Legislature website states. "This confusion is heightened when some insurers direct the use or installation of parts other than original equipment manufacturer (OEM) replacement crash parts. As a matter of public policy, the use of genuine crash parts (parts manufactured by or for the company that manufactured the vehicle itself) should f be required to assure quality, safe repairs. Studies have shown that some alternative parts create unnecessary safety risks due to improper fitting. These risks must be avoided in the interest of the consuming public.
"By removing an insurer's ability to direct the use of certain parts in the repair of a collision damaged vehicle, the consumer's right of choice is preserved and his ability to make informed decisions is further enhanced."
Contacted to obtain the Long Island Auto Body Repairman's Association's perspective on the measure, executive assistant Ed Kizenberger Jr. — who's also the director of the Auto Body Craftsmen's Guild of New York City — called Assembly Bill 6617 "our bill."
"It's a fantastic consumer bill," Kizenberger continued. "We support it 110 percent."
Asked about the bill's prospects, Kizenberger said the group was "always optimistic" and tries to test the water before proposing legislation.
The bill does not yet have companion legislation in the Senate.
Be heard: New York Senate contact information can be found here and Assembly information here.
Images:
The New York Legislature is shown. (DenisTangneyJr/iStock)
New York state Assemblyman Matthew Titone, D-Staten Island. (Provided by New York Legislature)
Share This: