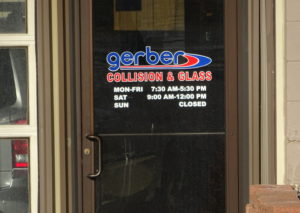 Boyd/Gerber added 58 locations in 2016, its second-most since 2014 — but this time, it grew by picking up single-store and small regional MSOs, its CEO told investors Wednesday.
Boyd Group CEO Brock Bulbuck said on an earnings call Wednesday that the company made "strong progress" towards its bold goal of doubling between 2015 and 2020 — something that it's already pulled off at least once in a prior five-year stretch.
"This is an important milestone," he said of the company's now-404 stores following seven acquisitions to date this quarter. The 2017 number is double how many it had at the beginning of 2012.
When Boyd grew by 64 shops in 2014, 48 of them came from three large MSOs the company bought, Bulbuck said. Such low-hanging expansion fruit is largely gone in the collision repair industry, but Boyd still managed to increase its footprint to 404 stores anyway by buying smaller operations.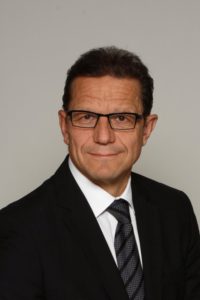 "Our acquisition success is also a testament to the ability of our corporate development team to achieve our growth goals by "hitting singles and doubles" thereby completing a greater number of smaller transactions," Bulbuck wrote to investors Wednesday.
"We are on pace and on the right track to achieve our goal of doubling our business by 2020," Bulbuck said. He said he hadn't seen any increased competition for buying single-location shops.
Bulbuck as usual referenced the company's cash and credit on hand "to pursuse growth" — at this point, $350 million worth of buying power, he said. At the same time, "we remain very conservatively leveraged, with a strong balance sheet," he said.
He said the company will continue to keep its payout ratio to investors low, like the 12.1 percent it offered last year, to pounce on deals when they present themselves.
Same-store sales themselves were up 5.3 percent over 2015, and the company's adjusted EBITDA increased as well, according to Bulbuck. Since 2012, the company has improved that margin by 2.1 percentage points, he said.
Buying seven stores the first quarter of 2017 was actually "a little behind last year's pace," Bulbuck said. He assured investors that the company expected to get "back on track" and had a "healthy pipeline" of single- and multiple-location shops to buy.
In response to a question about lower average acquisition revenue, Bulbuck said Boyd doesn't worry as much about that statistic.
"We place more emphasis on return on invested capital," he said.
For example, Boyd doesn't mind if a purchased shop only does $1-$1.5 million in revenue annually if the company is making a 25 percent return on what it spent, according to Bulbuck.
Chief Financial Officer "Pat" Pathipati explained the company wasn't consciously trying to buy smaller locations, and he and Bulbuck told investors that it didn't have a specific plan for brownfield versus greenfield acquisitions.
"We are quite flexible," Pathipati said.
Bulbuck also addressed some recent high-profile news involving Boyd/Gerber's competitors (though not mentioning them by name).
Citing "people with the knowledge of the matter," Bloomberg reported in February that the Blackstone and Carlyle Groups are examining selling Service King for what could be as much as $2 billion. OMERS Private Equity that month sold a minority share of Caliber Collision to Leonard Greeen and Partners for what an analyst Wednesday described as a "fairly healthy" multiple.
Asked what this all means strategically for Boyd/Gerber, Bulbuck replied, "That's a multidimensional question."
He said the company thinks it has a better return on capital and unitholder value with its strategy and was "very, very comfortable and confident" in that plan.
If one of its largest competitors was bought by another large entity and created a collision repair chain double the size of any of the existing top MSOs, "we would have to evaluate that from a strategic perspective," Bulbuck said. However, he said this wouldn't be handled as an "urgent, knee-jerk need to do something."
Bulbuck also cited information that indicated OMERS sold 24 percent of Caliber Collision at a valuation of 15.2 times a "generously adjusted" normalized EBIDTA. He said Boyd doesn't adjust EBITDA near that "much more aggressive" adjustment and if his company were valued like Caliber apparently was, its share price would be a lot higher.
Finally, Bulbuck said that at this point, Boyd wasn't going to exercise a Dec. 1, 2016, call option on glass businesses co-owned by Glass America (which apparently hasn't exercised its June 1, 2015, put option either).
Bulbuck said that Boyd's glass business was under pressure because of NAGS pricing methodology changes started in September. Mitchell plans to re-evaluate its methodology this year, he said.
"There are some moving parts in the glass business right now," he said, and so Boyd didn't see it as a proper time to use its call ability.
More information:
Boyd, March 22, 2017
Boyd Group fourth-quarter 2016 earnings call
Boyd, March 22, 2017
Boyd January 2017 investor presentation
Images:
A Gerber location in Grand Rapids, Mich., is shown. (John Huetter/Repairer Driven News)
Boyd Group (Gerber) CEO Brock Bulbuck is shown. (Provided by Boyd)
Share This: