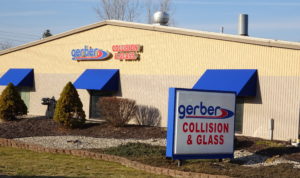 The Boyd and Gerber collision repair chains will spend a combined $4 million to $5 million this year on "specialized collision repair equipment" to keep up with advances in vehicle materials and technology, its CEO announced Wednesday.
The company will also spend another $8 million to $10 million upgrading its IT infrastructure, CEO Brock Bulbuck told investors on an fourth-quarter and full-year earnings call.
Asked by an analyst if the 2017 capital spending would define the new annual normal for what had traditionally been about 0.8 percent of sales reinvested as capital expenditures, Bulbuck said that the amounts were simply the plan for 2017.
Bulbuck explained that the $8-$10 million in IT was to improve the performance, speed and bandwith at Boyd and Gerber auto body shops. While these improvements won't hold up forever (that's just the nature of technology), they shouldn't be an annual expense either, he said.
As for the $4-$5 million in shop equipment, it was needed to repair "new technologies," Bulbuck said. How often the company needed to shell out that kind of money depended on how materials, technology and repair procedures changed over the coming years.
Should changes occur, "we'll have to respond to that" with capital spending, Bulbuck said. He called it "too early to know" how frequently this would happen.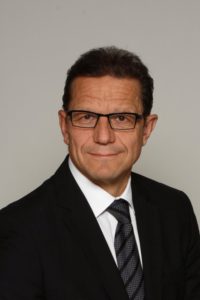 Bulbuck characterized the $4-5 million in shop equipment as "sort of a further add-on to the aluminum investment" the company made a couple of years ago. That $3-$3.5 million brought aluminum repair capabilities to about 10-15 percent of the company's locations, he said.
He also described the $4-$5 million in 2017 as paying for "specialty welders and scanning equipment this year."
One advantage MSOs had over small independents was the ability to fund such advanced capabilities at "only a percentage of our locations" and "load-level" the mix of customer vehicles accordingly, Bulbuck observed.
However, the expenditure would "impact all locations to some extent," according to newly promoted President and Chief Operating Officer Tim O'Day.
O'Day further explained that some of the $4-$5 million would add aluminum capabilities to shops which hadn't received them in the initial rollout a couple of years ago. Another portion of the money would pay to add MIG-braze welding and scanning equipment to shops — the latter intended to deliver in-house diagnostics capabilities. (The latter also depth-charges the adjuster argument that "you're the only one scanning." Boyd/Gerber as of Wednesday had 404 shops, and it just spent big money to ensure at least some of them can scan cars.)
As for repair trends themselves, Bulbuck told an analyst that replacement continues to gain ground over repairing damaged parts.
"The parts component of repairs continues to rise steadily and moderately," Bulbuck said.
Asked if the $8-$10 million in IT capabilities were to increase technician productivity amid the industrywide tech shortage, Bulbuck said no. It was related to support, administrative and estimator efficiency — including switching deskbound technology to mobile equipment, he said.
Besides, he said, Boyd/Gerber's customers expect faster Internet speed.
Spending money on equipment with the hope — but not the guarantee — of a future ROI is likely not going to be a shop owner's — or in Boyd's case, an investor's — first choice. But as O'Day's comments suggest, it's likely necessary to some degree for every shop that wants to work on modern vehicles, even at an MSO with the ability to "load-level" complicated stuff to a few specialized shops in the chain.
As Honda pointed out last year, even "cosmetic repairs" like a door skin might demand the kind of MIG brazing equipment Gerber's buying. Exterior, commonplace repair items like an aluminum hood or bumper beam still can demand the kind of dedicated tools and cleanliness you'd give an F-150. Even welding pins to pull out a dent can require a vehicle scan — because the battery's been disconnected.
More information:
Boyd, March 22, 2017
Boyd Group fourth-quarter 2016 earnings call
Boyd, March 22, 2017
Boyd January 2017 investor presentation
Images:
A Gerber location in Grand Rapids, Mich., is shown. (John Huetter/Repairer Driven News)
Boyd Group (Gerber) CEO Brock Bulbuck is shown. (Provided by Boyd)
Share This: