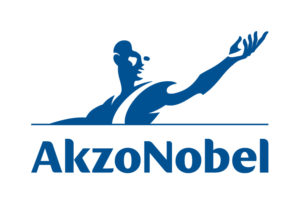 AkzoNobel management who've rejected two buyout offers from PPG are under siege from shareholders, financial media report.
Reuters reported that Causeway Capital, which owns 6.8 percent of AkzoNobel, agreed that PPG's last offer of $24.2 billion for AkzoNobel was still too low — but the board and AkzoNobel CEO Ton Büchner shouldn't have blown it off so quickly.
"(W)e believe the bid is at a level where management should now engage in discussions with PPG," Causeway wrote to AkzoNobel, according to Reuters.
Whatever happens with the two companies — merger or remaining separate — is likely to affect collision repairers (particularly the paint department) and jobbers in some fashion, so it'd be wise for the industry to keep an eye on Pittsburgh and Amsterdam during all of this.
On Wednesday, 3 percent-shareholder Elliott Advisors cited a Sanford C. Bernstein & Co. survey (of 50 investors, according to Reuters) that found "an overwhelming majority of Akzo Nobel shareholders would like Akzo Nobel to engage with PPG. This conclusion is further supported by the results of a survey conducted by a leading proxy solicitation firm which Elliott has engaged on the Akzo Nobel matter."
Elliott Advisors also questioned how AkzoNobel could judge the offer on non-price terms without talking to PPG first.
While correct in recognizing the risks and uncertainties involved in such a large and complex transaction, Akzo Nobel cannot duly analyse these risks and uncertainties without engaging with PPG. In Elliott's view, the combination of Akzo Nobel and PPG has the potential to create a stronger company which could devote more resources to R&D, innovative product development and sustainable business practices, thereby creating opportunities for employees, benefiting customers and advancing environmental considerations. A comprehensive and objective evaluation of the benefits of Akzo Nobel's standalone strategy versus a transaction with PPG is only possible following engagement with PPG. It is unfair for Akzo Nobel to continually criticize PPG's offers for failing to address stakeholder concerns if Akzo Nobel has been unwilling to engage with PPG to articulate precisely what those concerns are and suggest possible solutions.
Therefore, Elliott urges Akzo Nobel to engage with PPG immediately to determine whether PPG is prepared to bid at a level that provides adequate consideration to Akzo Nobel shareholders and whether PPG can adequately address all relevant stakeholder considerations. At this juncture, Elliott is disappointed by Akzo Nobel's conduct in relation to PPG's bids, and concerned that Akzo Nobel appears to be ignoring the will of shareholders which seems to strongly support engagement with PPG.
Dutch shareholder organization VEB also on Wednesday told BNR Nieuswsradio that AkzoNobel to start talking.
"I think they can not close the door to a bid from a serious party with a serious background in the industry," VEB Director Paul Koster said, according to Google Translate's version of the BNR article. "… If you compare the price over the last 20 years, this is a premium of 24 percent."
The Financial Times reported Wednesday that two other "top-20 shareholders" agreed, one declaring that AkzoNobel's "management team is rapidly losing credibility."
"There have been various opinions among shareholders," Büchner said, according to a Wednesday Bloomberg report. "It was our responsibility to balance these and we came to this decision." The Bloomberg article also offered an interesting take from an analyst that PPG had "undershot … which calls into question their desire to return with a yet higher offer."
PPG CEO Michael McGarry and CFO Vincent Morales have traveled to the Netherlands to pitch the deal to Dutch interests, and McGarry said a hostile takeover wasn't out of the question, Bloomberg reported Thursday.
More information:
"Akzo Nobel finds unwanted suitor PPG on its doorstep"
Reuters, March 23, 2017
"Elliott Advisors (UK) Limited Urges Akzo Nobel N.V. to Engage With PPG Industries, Inc."
Elliott Advisors via PR Newswire, March 22, 2017
"Akzo Nobel shareholders urge takeover talks with rival PPG"
Financial Times, March 22, 2017
"Akzo Nobel Rejects PPG's Sweetened, $24 Billion Takeover Bid"
Bloomberg, March 22, 2017
"PPG Chief Open to Hostile Bid Option After Akzo Spurns Offer"
Bloomberg, March 23, 2017
"VEB: AKZO CAN NOT SLAM DOOR" (Google-Translated)
BNR Nieuwsradio, March 22, 2017
Featured image: AkzoNobel's logo is shown. (Provided by AkzoNobel)
Share This: